Hello friends! I hope you all had a wonderful holiday weekend. I'm very excited to announce that today's recipe Vegan Raspberry Cookie Crust Cheesecake is the first in a series of recipes inspired by the awesome new online market Farm to People. Shopping on farmtopeople.com is like strolling through a small-town artisanal market where very product has a story, the ingredients are easily understood and the products are made with integrity. I would estimate that more than half of their products are vegan, so when the Farm to People crew asked me to create a few recipes using their goods I was all in!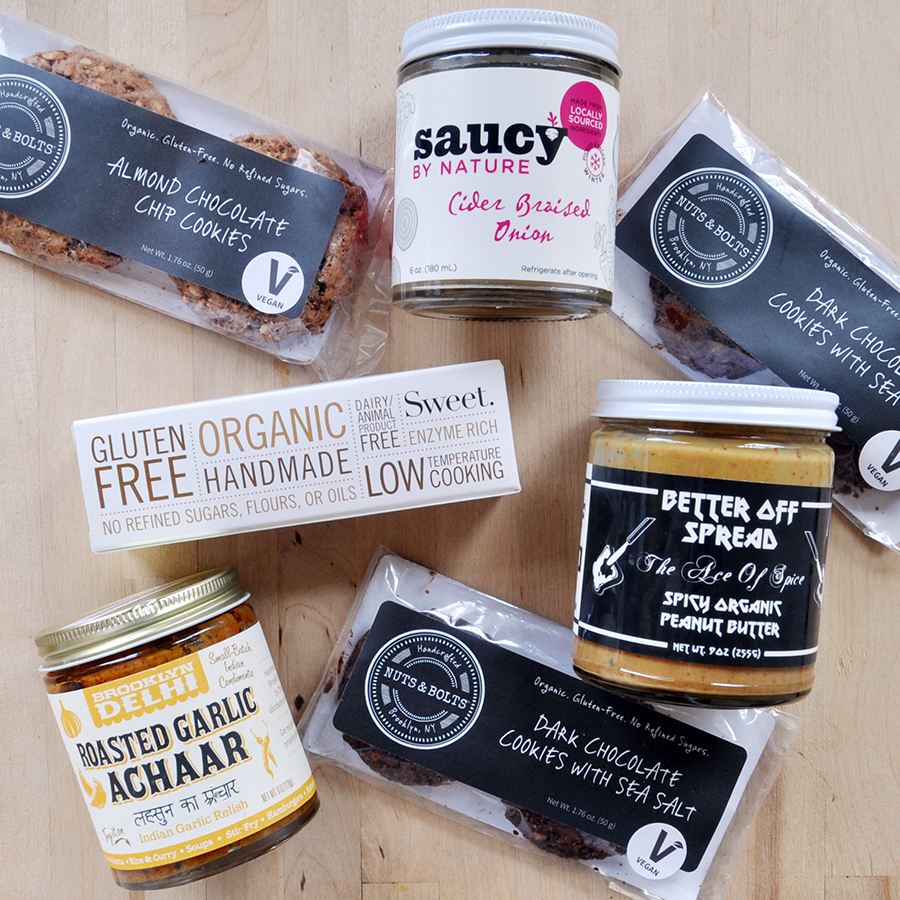 I was SO excited when I found out that Farm to People carries cookies from Nuts and Bolts. I had first tried their Dark Chocolate Cookies with Sea Salt at the Vegan Shop-Up a few months ago where I fell totally in love with them and their short ingredient list (all organic, gluten-free, no refined sugar). I decided they would make the perfect cookie crust to go with raspberry cheesecake filling. I've made this recipe before using a date and nut crust but I have to say that the salty chocolate flavor from these cookies takes the crust to the next level!
Did I mention I'm now the proud owner of a mini pie dish? The recipe below is for 1 regular sized cheesecake but you can easily make two minis like I did. I love the cute color of this dessert but you don't have to be a girly girl to appreciate it…my boyfriend says it's his second favorite dessert (Raw Key Lime Pie is his #1!
Vegan Raspberry Cookie Crust Cheesecake
Cuisine:
vegan, gluten-free
Ingredients
8 Dark Chocolate Sea Salt Cookies (see link above)
1 cup raw cashews, soaked in water at least 4 hours
juice of 1 lemon
¼ cup coconut oil
2 tbs agave
2 tsp vanilla extract
½ cup raspberries
dash of salt
optional-shredded coconut
Instructions
Use a blender or food processor to pulse cookies until they are crumbled.
Use your hands to press crumbs into bottom of pie dish.
Rinse and drain cashews. Blend all remaining ingredients together in blender until completely smooth. Pour into pie dish and spread until even. Sprinkle coconut flakes around edges (if using).
Place in refrigerator (or freezer to speed it up) for at least 4 hours to let cheesecake set before serving.