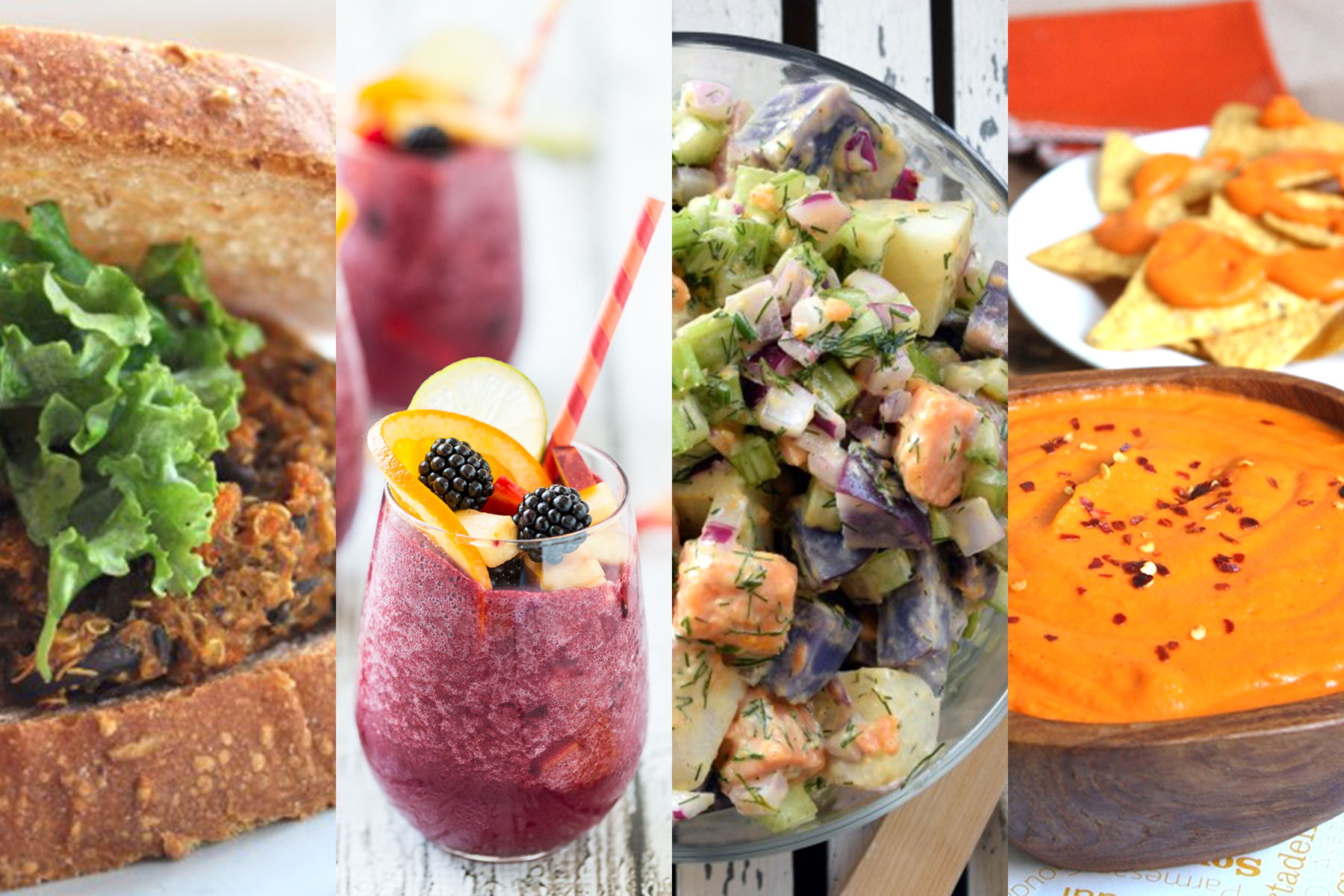 What are you up to this Labor Day weekend? If you're throwing a BBQ, headed to a picnic or potluck here are some of my Labor Day Roundup picks from my blog and a few other awesome bloggers! As always, everything is vegan and gluten-free.
"Fried" Pickles + Avocado Cashew Aioli
You may have seen my recent post about how I've fallen head over heals for this appetizer. Seriously, you need these pickles in your life!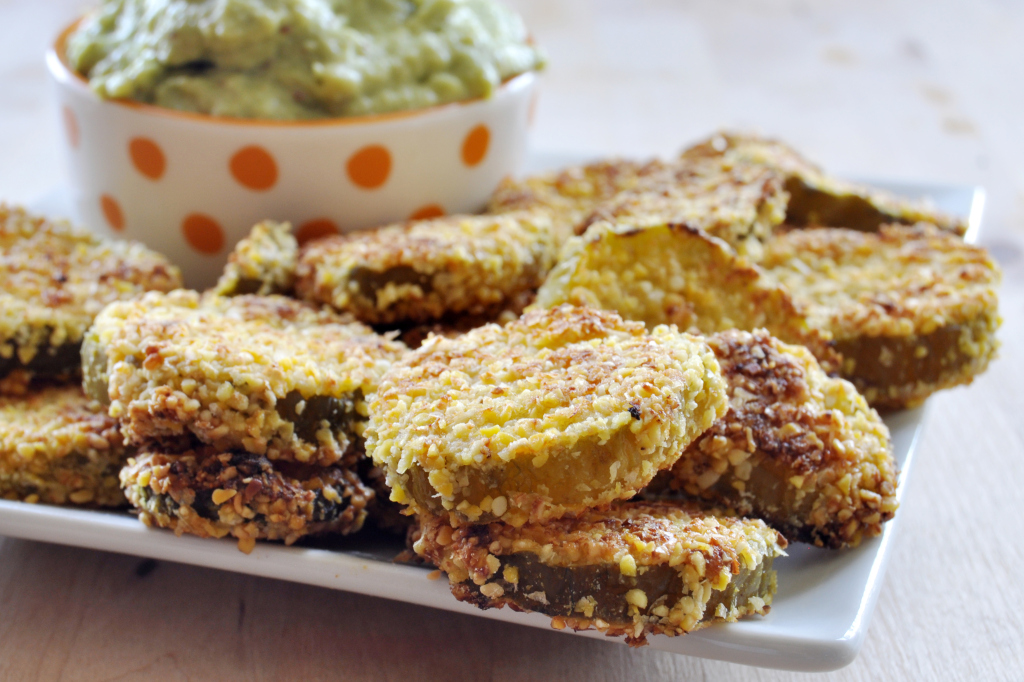 Grilled Eggplant Spring Rolls (Vegan Yack Attack)
I've been trying to take advantage of eggplant being in season as much as possible. How amazing do these rolls look for a warm afternoon? Finger food is always a no-brainer for cookouts!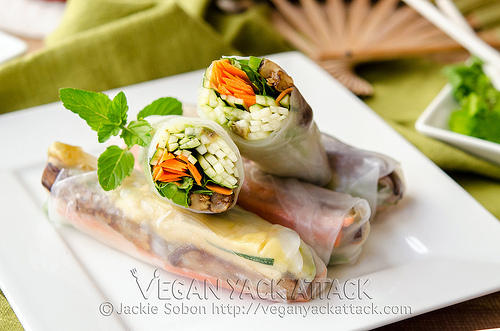 Kombucha Sangria Smoothie (Keepin' it Kind)
I've been swooning over this recipe since I saw it go up on Kristy's blog last week. I feel refreshed just looking at the photo!
You can't go wrong with vegan cole slaw at your BBQ!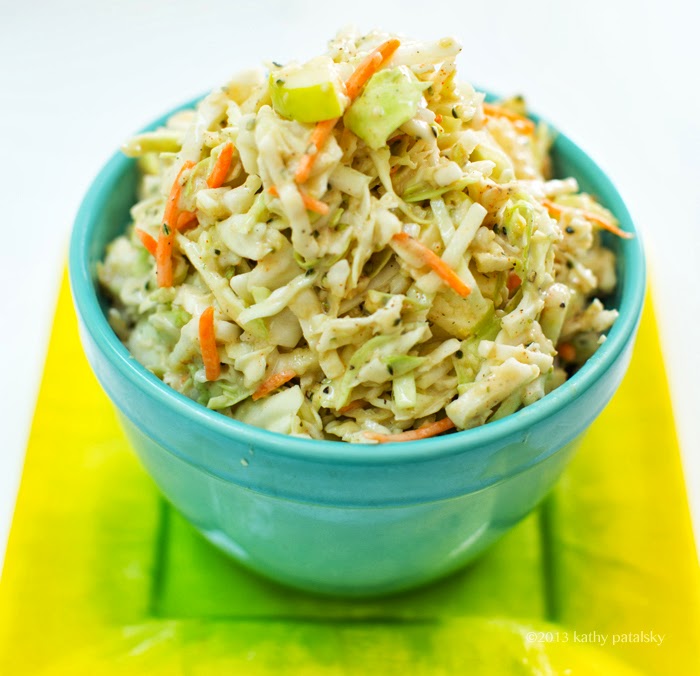 Three Potato Salad (Vegan Koala)
If you follow me on twitter or instagram you've probably heard me singing the praises of this potato salad. I'm totally in love with Mariana's recipe and you will be too.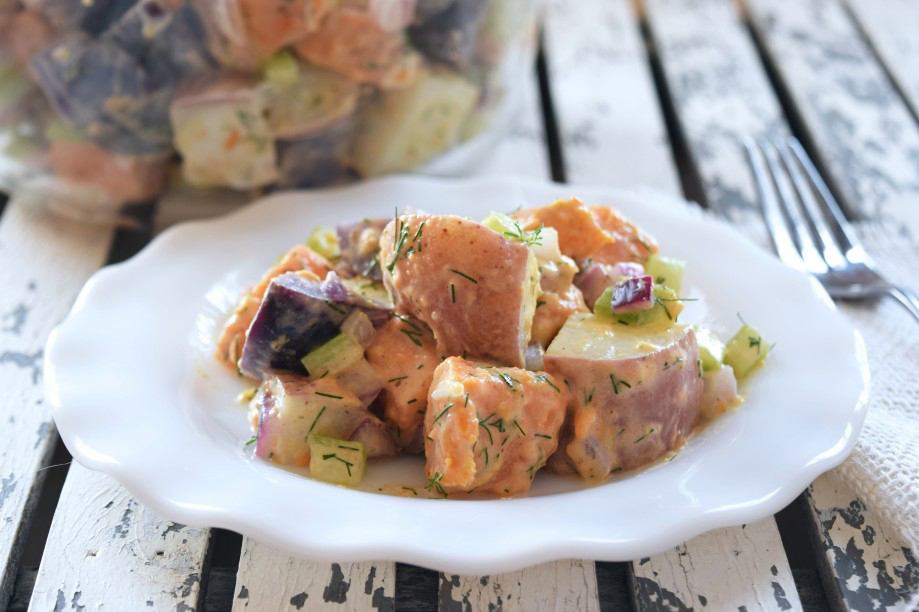 Cauliflower Queso (Fettle Vegan)
I just love the color of this dairy-free cheese dip! I cannot wait to make this alongside salsa, guacamole and chips.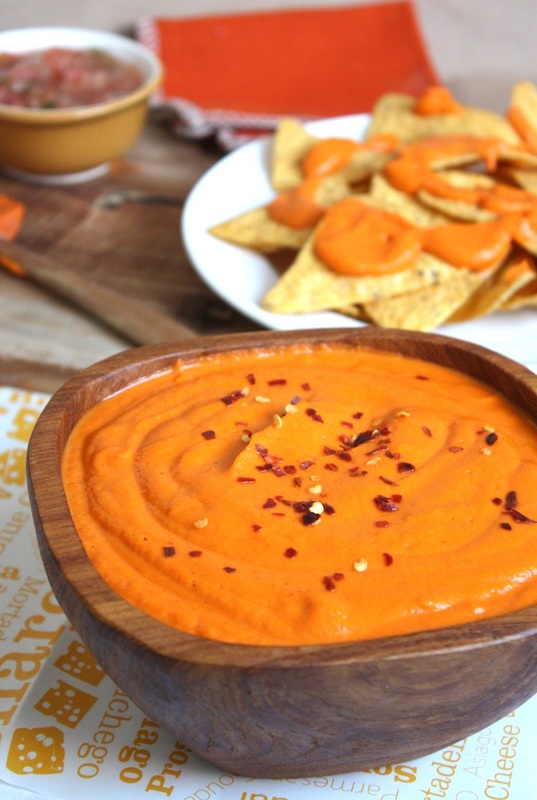 Watermelon & Peach Salad with Lime Vinaigrette (Sweet Potato Soul)
Yum! I like the look of this simple salad because it brings a little sweetness.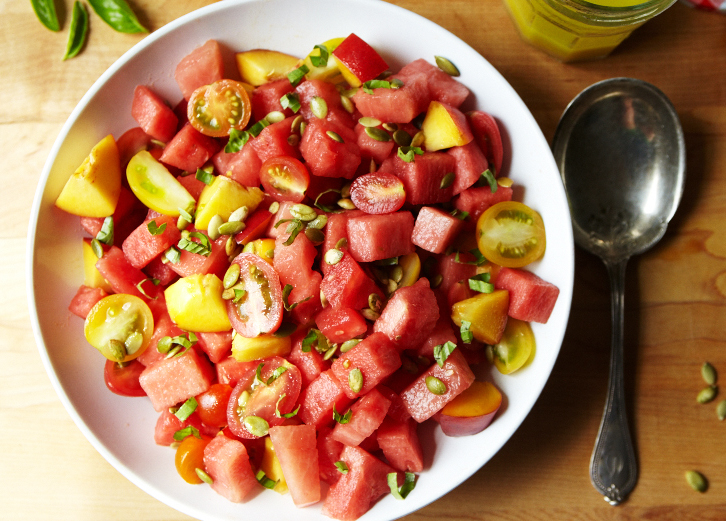 Smoky Sweet Potato, Black Bean and Quinoa Burger
This is my go-to burger recipe. You can't go wrong with sweet potato.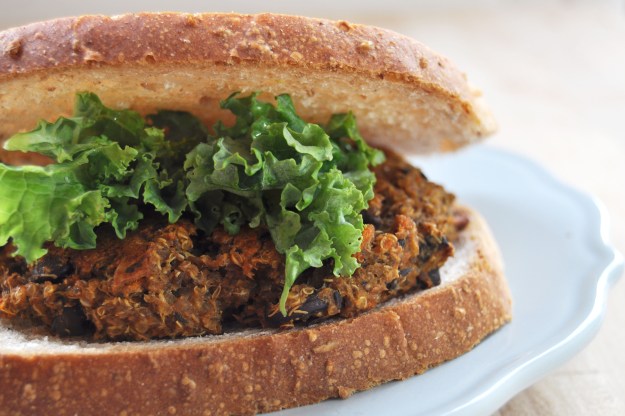 This recipe is an oldie but goodie from The Colorful Kitchen archives. I love making it for friends who are omnivores because they usually can't believe it's vegan!