Yesterday I shared a super quick and easy Thanksgiving side dish and today I'm excited to share one more dessert idea.
These No-Bake Maple Pumpkin Coconut Macaroons are the perfect vegan and gluten-free Thanksgiving dessert – especially when your oven is already jam-packed with other goodies! I added a chocolate topping just for fun but the pumpkin spice flavor definitely holds its own with or without chocolate.
One thing to note with this recipe, the coconut oil holds everything together so if the macaroons are left at room temperature for too long they'll begin to get a little melty. I recommend storing them in the refrigerator and not letting them sit out at room temperature for more than an hour.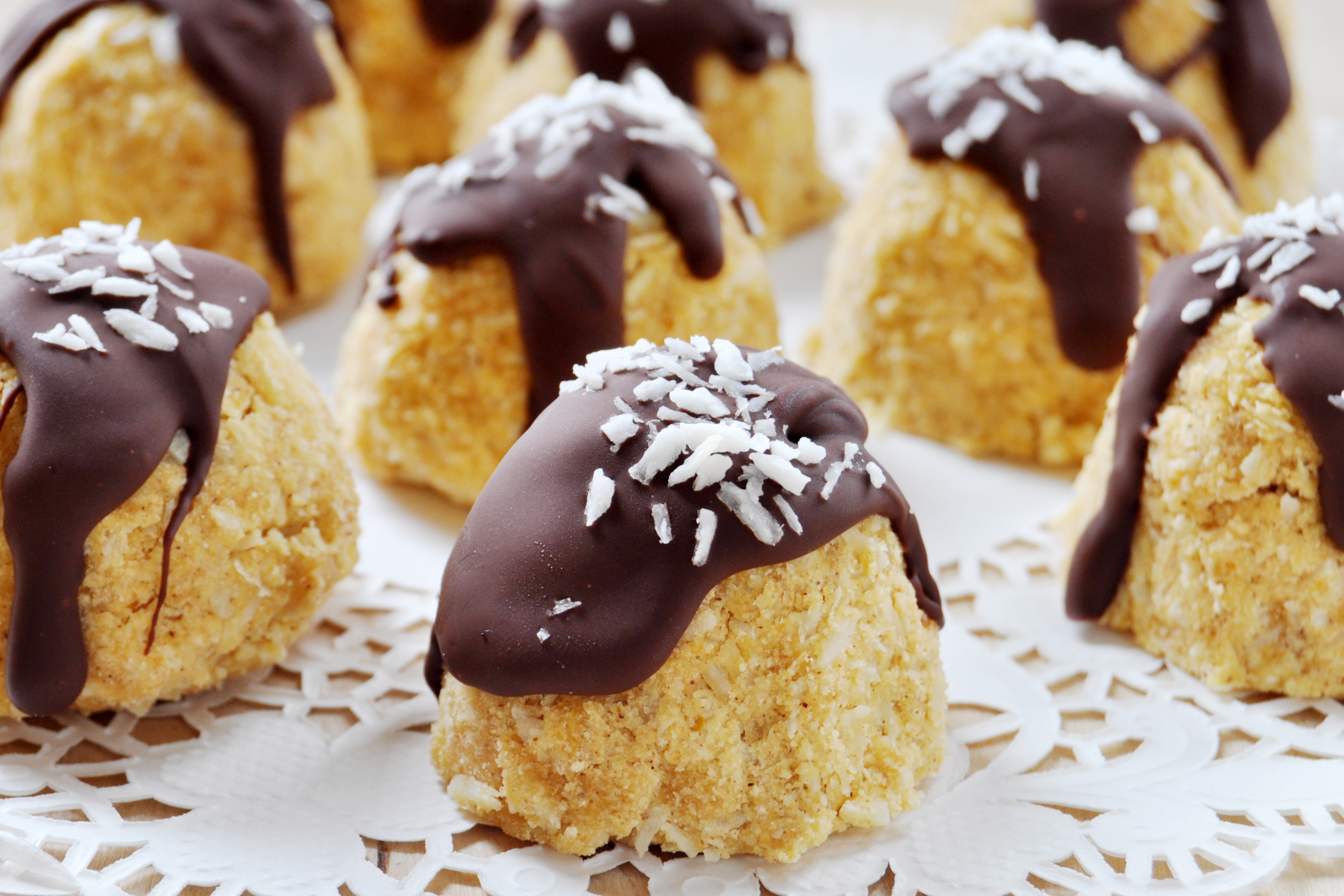 Maple Pumpkin Coconut Macaroons, Vegan+ Gluten-Free
Cuisine:
vegan, gluten-free
Ingredients
1 cup shredded coconut
½ cup coconut flour or almond flour
2 tsp pumpkin pie spice
dash of salt
2 tbs coconut butter, softened
2 tbs coconut oil, softened
2 tbs pumpkin puree
¼ cup+ 1 tbs maple syrup
½ cup chocolate chips
Instructions
In a large bowl, whisk together shredded coconut, coconut flour, pumpkin pie space and salt.
In a small bowl, combine coconut butter, coconut oil, pumpkin puree and maple syrup. Add contents of small bowl to large bowl and stir throughly.
Use your hands to form macaroons and place on plate. Place macaroons in freezer to firm up.
In a small saucepan, heat chocolate chips on low until melted. Remove macaroons from freezer and drizzle chocolate over them. Sprinkle with extra coconut.
Place in refrigerator until ready to enjoy.