As a kid, my favorite after school snack was a peanut butter sandwich on white bread with marshmallow fluff — not exactly the most nutritious snack. Recently I came up with a much healthier version that has the same sweet and salty quality that I loved as a kid but is much better for you.
I shared the recipe for Vegan Peanut Butter, Banana, Coconut Toast in an article on MindBodyGreen so click to grab it!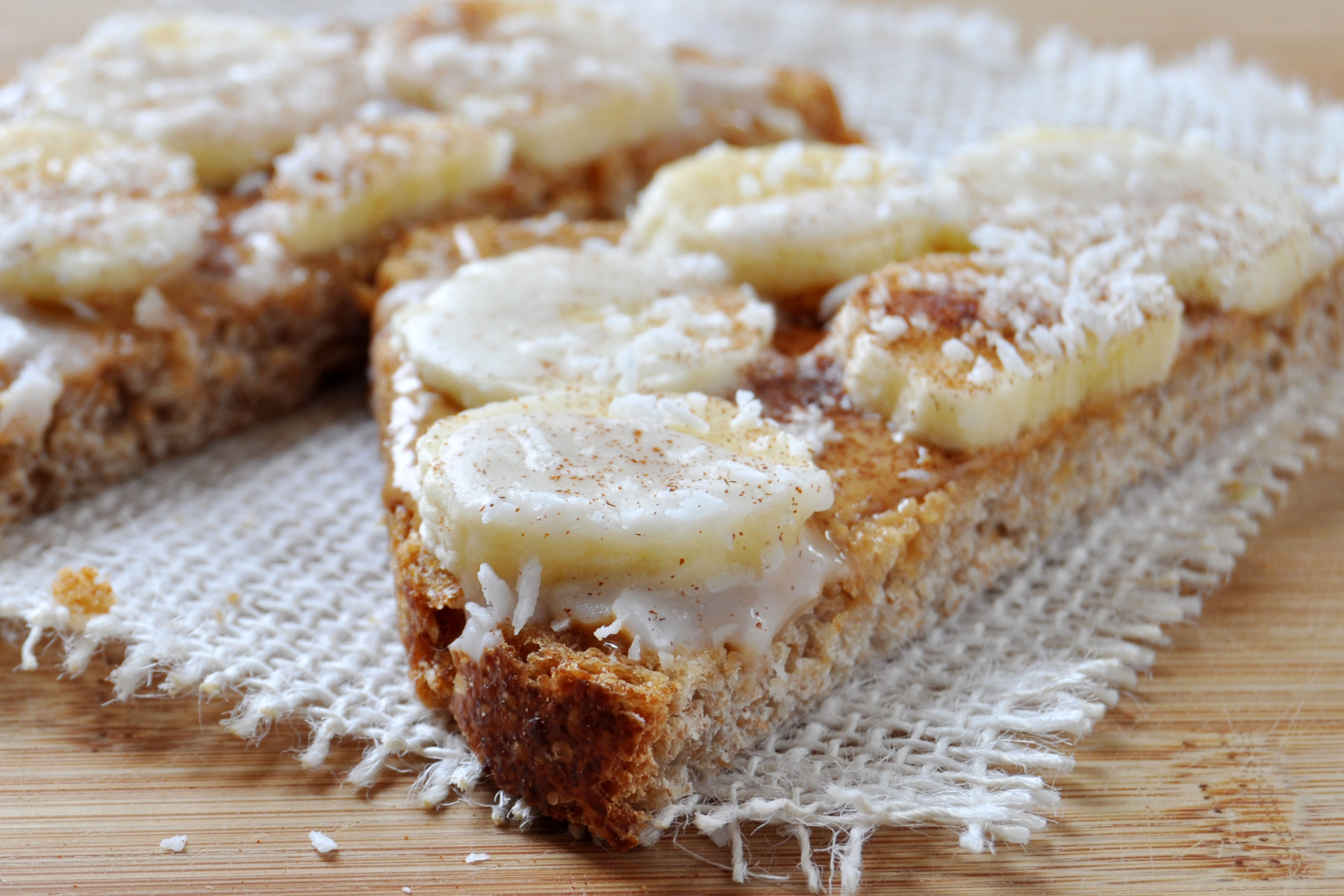 Now onto the big news….
I have a HUGE announcement today that I am oh-so-excited about!!
For the past few months I've been dreaming up a way to connect with all of you on a deeper level. I absolutely love sharing deliciously healthy recipes…but we all know that there is more to feeling healthy and happy then just the food we eat.
Introducing…drum roll please….Jumpstart 2015: Happy, Healthy You, a 4-part program that will help you look and feel your very best!
You can grab the full details here but here's a brief overview of what the program entails:
21-Day Plant-Based Meal Plan (vegan with gluten-free options)
Exercise Plan (get and stay motivated)
Self-Care Plan (pamper yourself)
Daily Home Organizational Adventures (30-minute-or-less tasks to tackle your clutter)
You'll receive:
2015 goals worksheet
21 day meal plan with recipes for breakfast, lunch and dinner every day
Exercise plan and customizable calendar
Self-care plan and customizable calendar
Daily emails with tips, tricks and the organizational adventure of the day
Access to exclusive Facebook group where you can share your progress with others in the program
And the best part- register now and receive a discount of 20% off! Use coupon code "earlybird" at checkout.
Already tried my 21 Day Colorful Kitchen Meal Plan? Email me and you'll receive 50% off this program! The food portion is the same as the original program but everything else is brand new!