I've mentioned before how much I love a good macro plate. A very typical lunch for me is a macro plate or bowl that has a grain, leftover veggies and fresh greens.
There are endless combinations that add up to a great macro plate (read more about that here) and today I would like to share one of my favorite macro creations, Vegan, Gluten-Free Red Beans and Rice Macro Plate.
You'll notice that the instructions are super simple. For the plate in the photos I used leftover cooked rice, beans, mashed squash and freshly steamed greens. I seasoned the entire plate with a little Bragg Seakelp Seasoning, salt and pepper.
What's your favorite macro plate combination?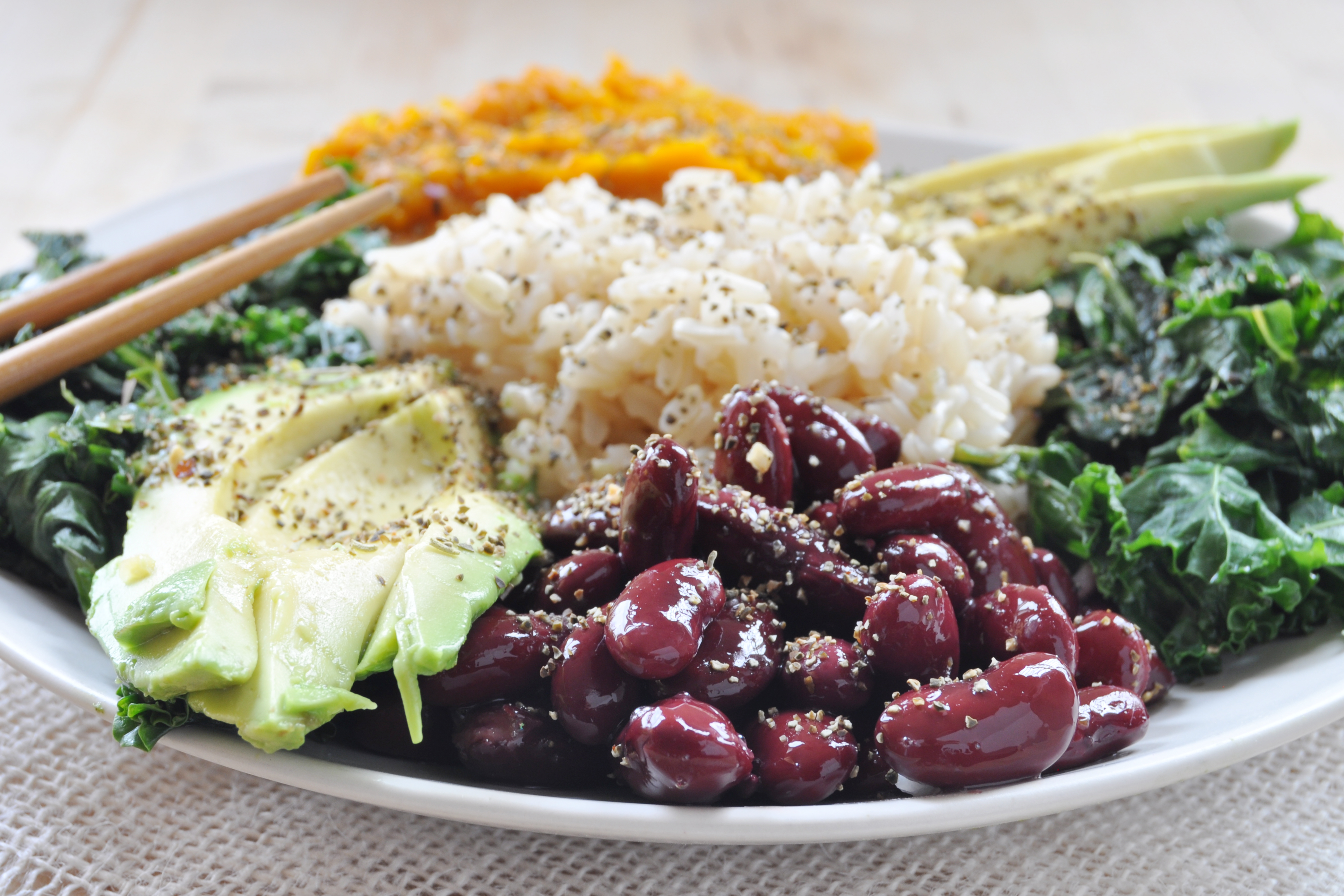 Red Beans and Rice Macro Plate, Vegan + Gluten-Free
Cuisine:
vegan gluten-free
Ingredients
2 cups cooked brown rice
2 cups cooked squash or sweet potato
2 cups red beans
2 cups steamed kale
2 avocados, sliced
1-2 tbs tamari
seaweed seasoning (see above), salt and pepper to taste
Instructions
Heat all ingredients and spread out over plates.
Season with tamari, seaweed seasoning, salt and pepper. Enjoy right away!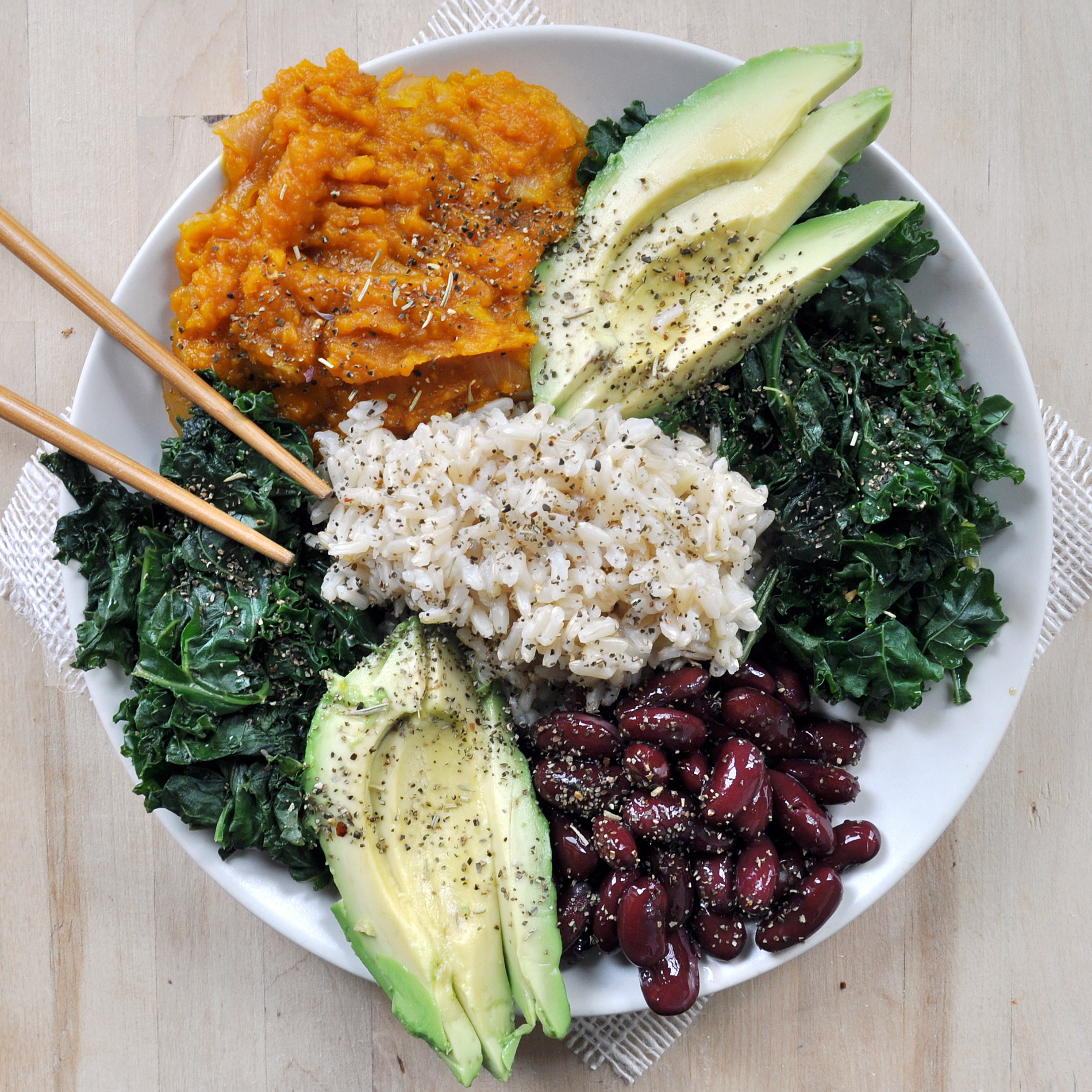 Ps- have you pre-ordered my new years program yet? You can still get 20% off when you order now!