Recently I was shopping at my local food coop and I noticed a bag of mini vegan marshmallows. Instantly my mind went to rocky road cookies and I could not remember the last time I had one! It must have been in my pre-veg days, at least 8 years ago. I decided to remedy that immediately, so I bought the marshmallows and ran home to make cookies. Chicago Vegan Foods' marshmallows were absolutely perfect in the cookies and eaten on their own they taste just like the traditional non-vegan marshmallows from my childhood. Even Ross took a bite and gave his "I can't believe this is vegan" face.
Today's Vegan, Gluten-Free Rocky Road Cookies are so much fun! I am all about these cookies right now because with the marshmallows, chocolate chips and chopped nuts they are both soft and crunchy and full of salty-sweet goodness.  To make them fluffy and almost cake-like I used a mashed banana. I ended up using the whole banana which gives the cookies a slightly banana-y flavor- which is not a bad thing to me but if you're looking for something less banana-y I recommend using just half a banana and adding a few tablespoons of almond milk.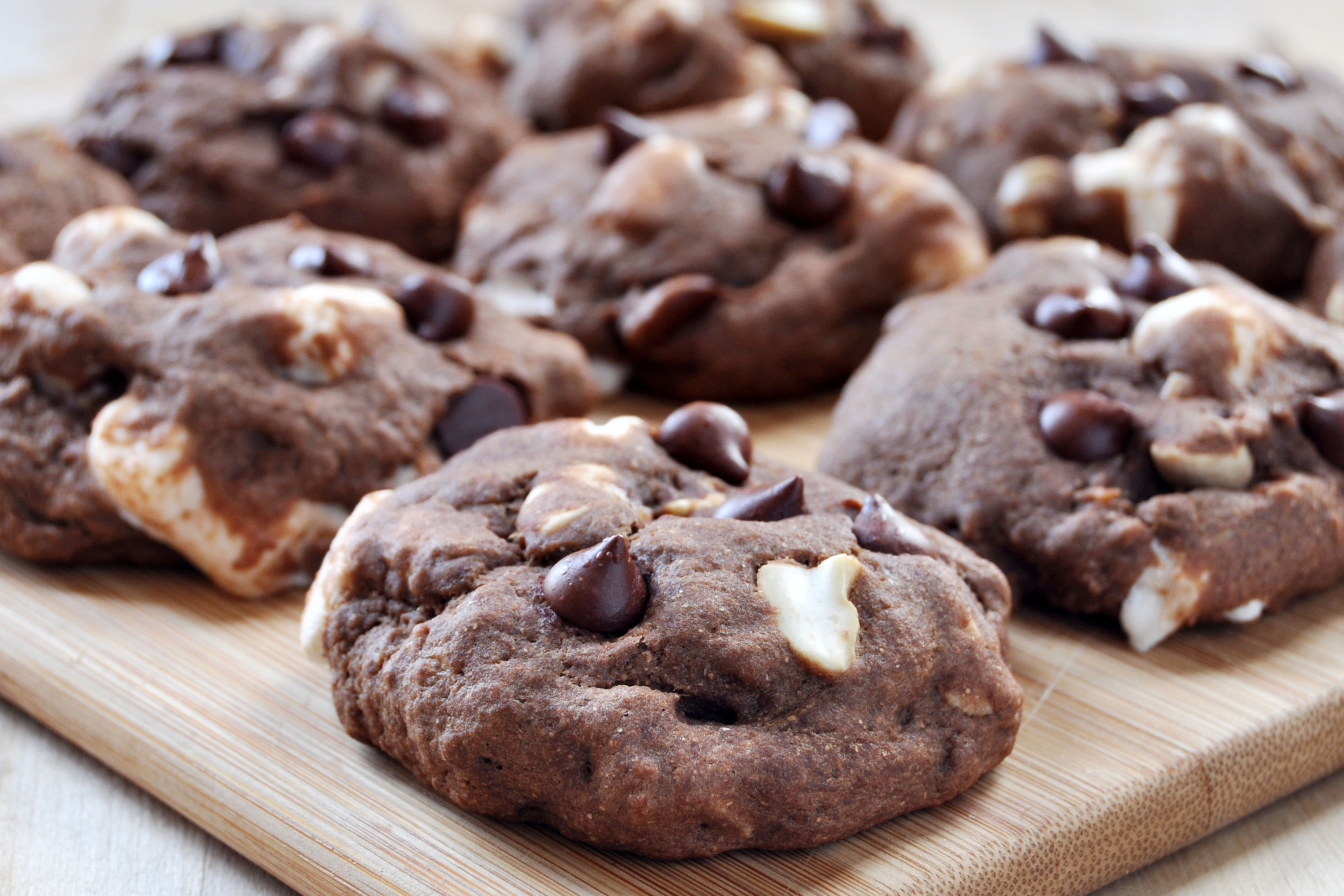 Rocky Road Cookies, Vegan + Gluten-Free
Cuisine:
vegan, gluten-free
Ingredients
1 cup all purpose gluten-free flour
¼ tsp baking soda
¼ tsp baking powder
¼ cup cocoa powder
dash of salt
1 egg replacer
2 tsp vanilla extract
¼ cup vegan butter, melted
1 small banana, mashed
3-4 tbs agave
handful of chopped nuts (I used cashews)
handful of vegan mini marshmallows
handful of vegan chocolate chips
Instructions
Preheat oven to 350°. Grease a baking sheet or line it with parchment paper.
In a large bowl, whisk together flour, baking soda, baking powder, cocoa powder and salt.
In a small bowl, stir together egg replacer, vanilla, butter, banana and agave. Stir contents of small bowl into large. Fold in nuts, marshmallows and chocolate chips.
Wet hands and form batter into balls. Place on baking sheet and slightly flatten with the palm of your hand.
Bake for 10 minutes. Let sit until cool enough to handle. Enjoy warm!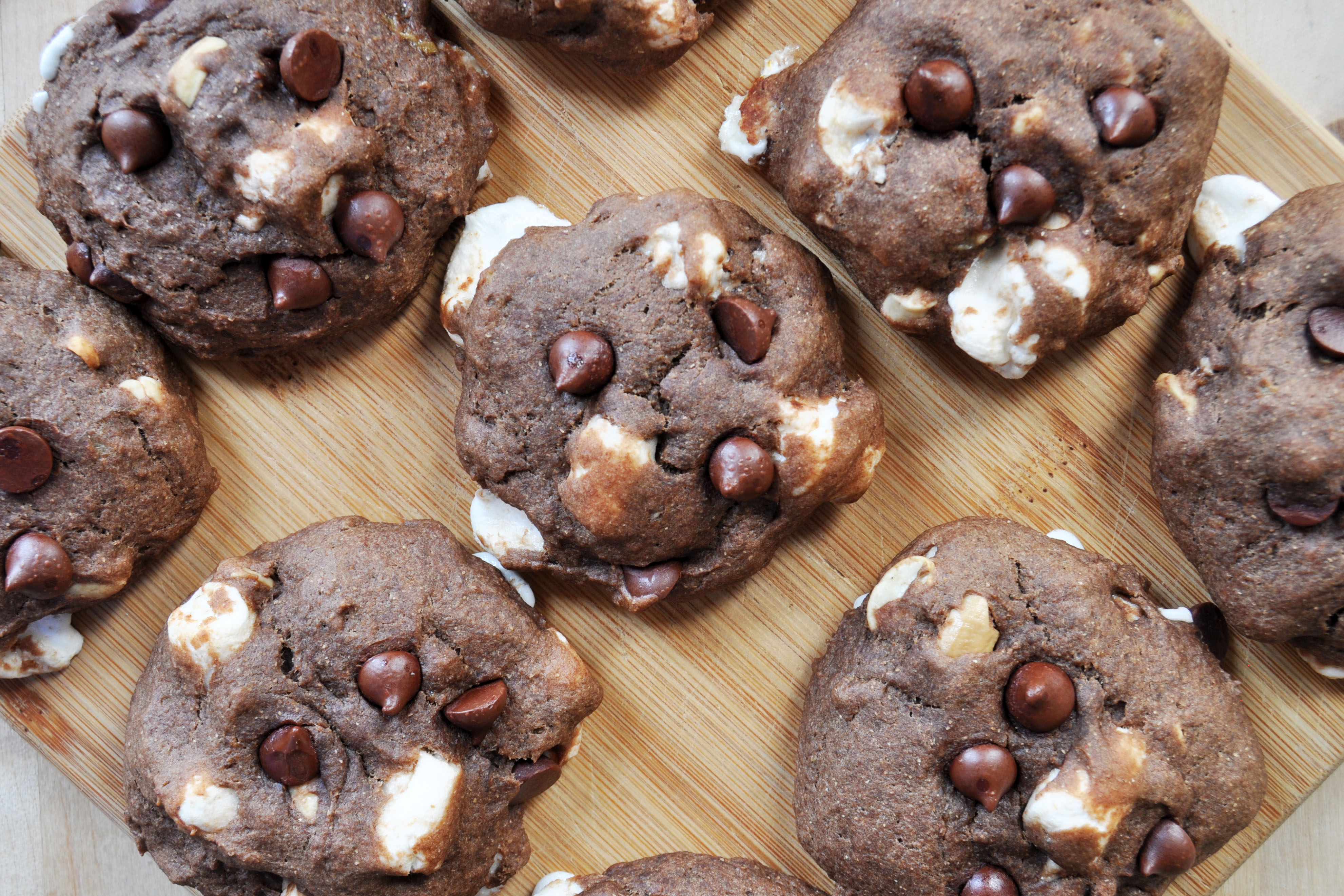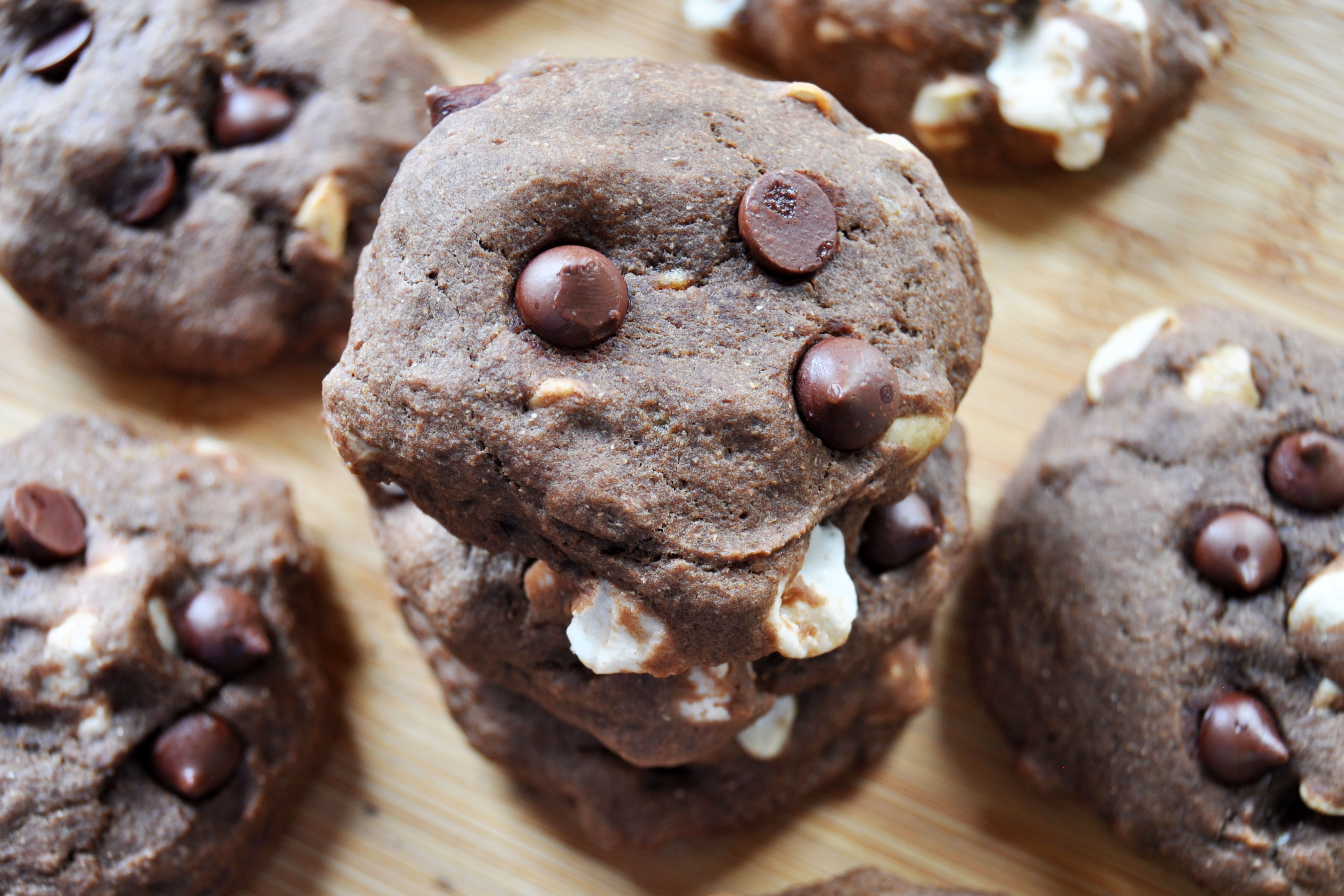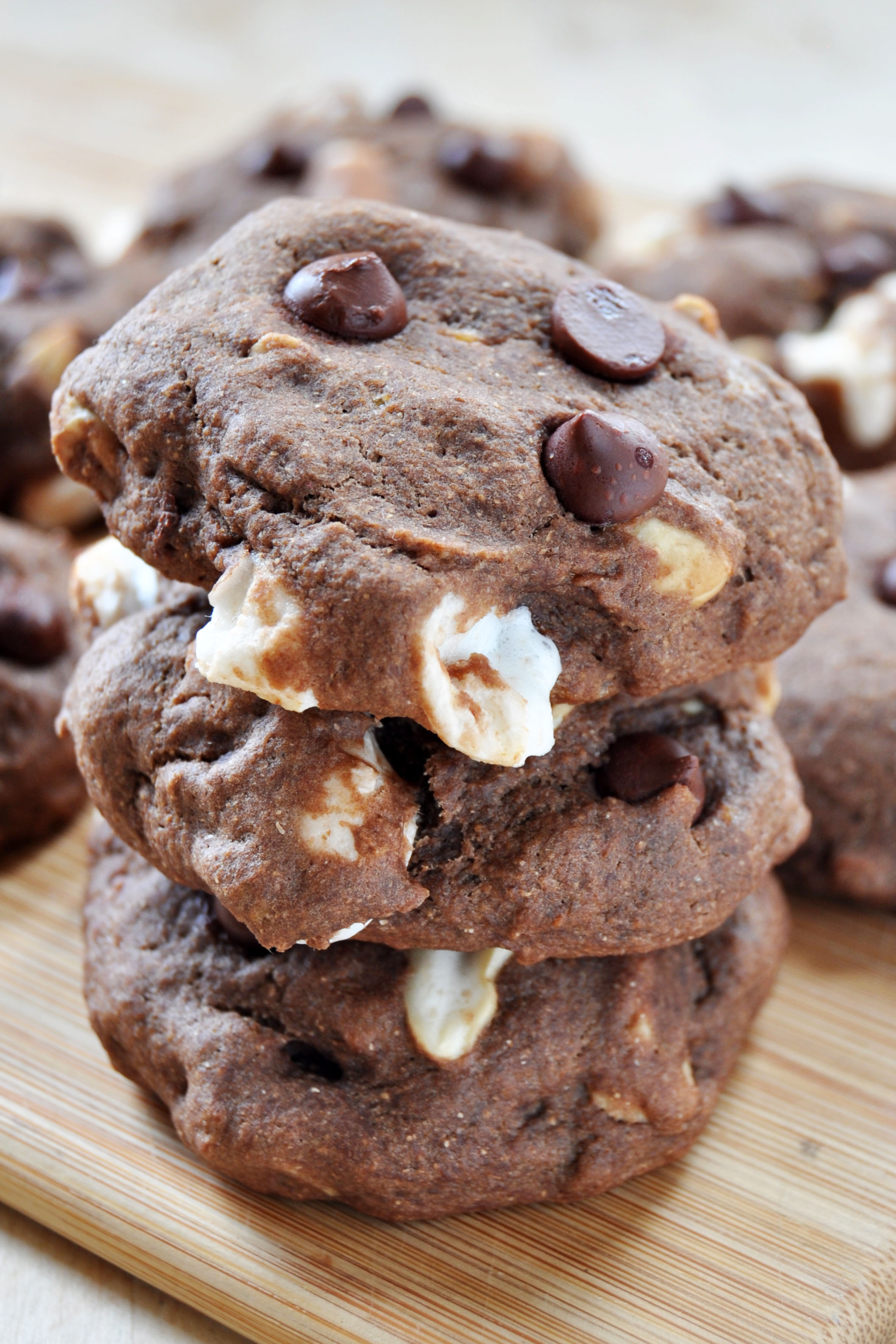 Still need a holiday gift? Give the gift of health! Click on the photo below to register a friend for my new years program!