Today's recipe is a simple dish that I often make for a quick lunch at home.
I'm a big fan of the tempeh reuben and always jump at the chance to order one when the stars align and I'm at a restaurant that has one on the menu with gluten-free bread. My at-home version hits the spot when I'm craving something hearty. Today's Vegan, Gluten-Free Lentil Tempeh "Reuben" Bowl is basically a deconstructed sandwich over lentils. It's also super yummy if you swap the lentils for brown rice, quinoa or even pasta.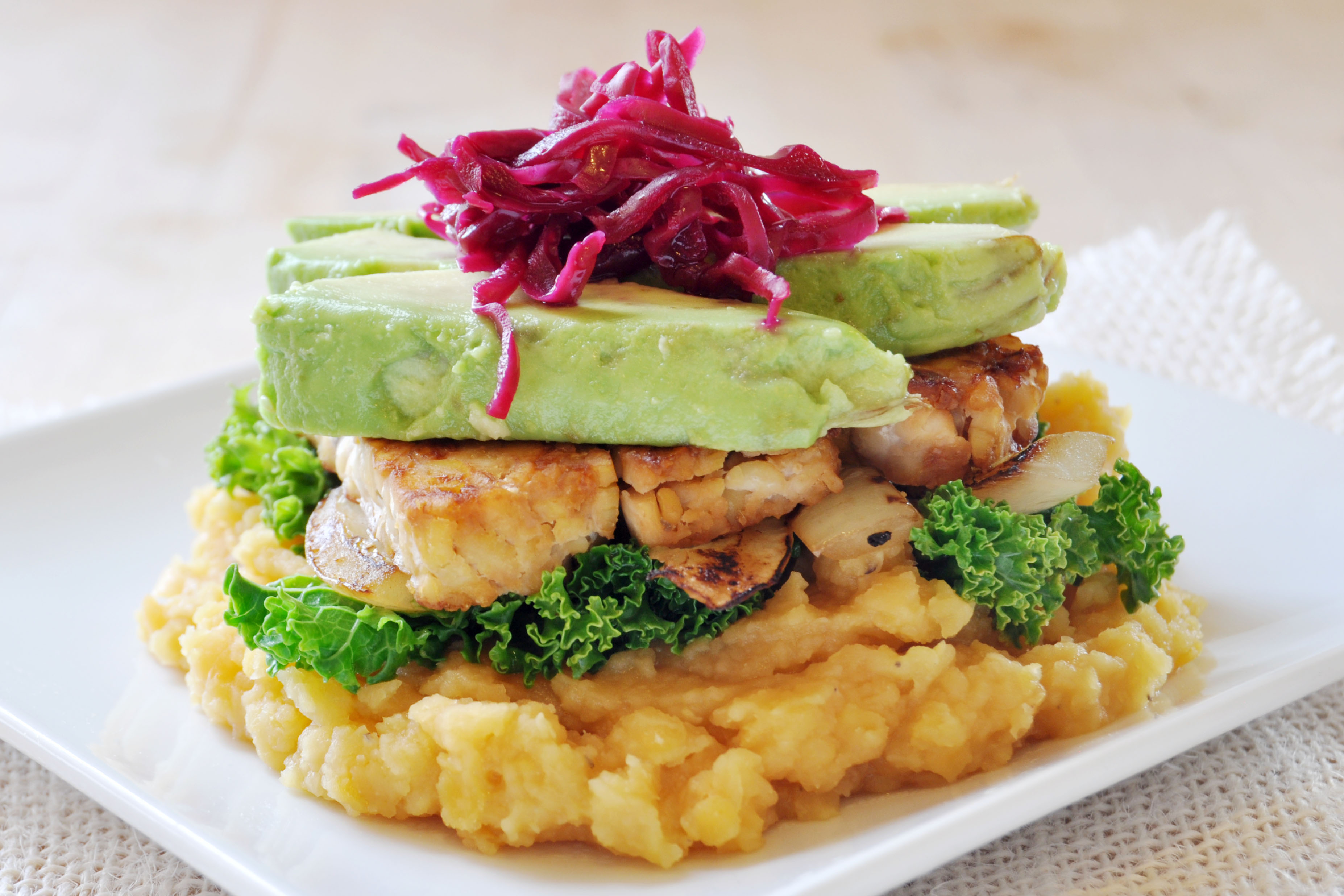 Lentil Tempeh "Reuben" Bowl, Vegan + Gluten-Free
Cuisine:
vegan, gluten-free
Ingredients
1 package of tempeh
1 tbs tamari
1 tsp liquid smoke (optional)
1 tbs coconut oil
½ yellow onion, sliced
2 cups cooked lentils
2 cups kale, shredded
1 avocado, sliced
1 cup Sauerkraut
salt and pepper to taste
Instructions
Slice tempeh crosswise into ½" strips. Place in bowl and toss with tamari and liquid smoke. Let marinate for at least 10 minutes.
Heat oil in pan at medium-high. Add onion and tempeh strips and sauté 7-10 minutes, flipping tempeh to brown on all sides.
Remove tempeh and onion from pan and set aside. Turn heat down to medium and lightly sauté kale until wilted (about 3-4 minutes).
Arrange each plate by spreading a layer of lentils on the bottom. Top with kale, then tempeh and onions, then avocado and finally sauerkraut. Sprinkle with salt and pepper.