My family has been known to make fun of me for sneaking greens into everything dish I make.  Today's recipe is no exception. These Vegan, Gluten-Free Fruit and Veggie Mini Muffins are filled with all sorts of goodness like kale, carrots, apple, oats and flax seed- but I promise they taste way more like a treat then a salad!
A little savory, a little sweet, crispy on the outside and the perfect amount of softness on the inside, these muffins have seriously got it going on. They're especially delicious with a smear of vegan butter or coconut butter.
I used shredded carrot, kale and apple but you could easily just use leftover pulp from making juice, like in this Cinnamon Raisin Juice Pulp Bread recipe.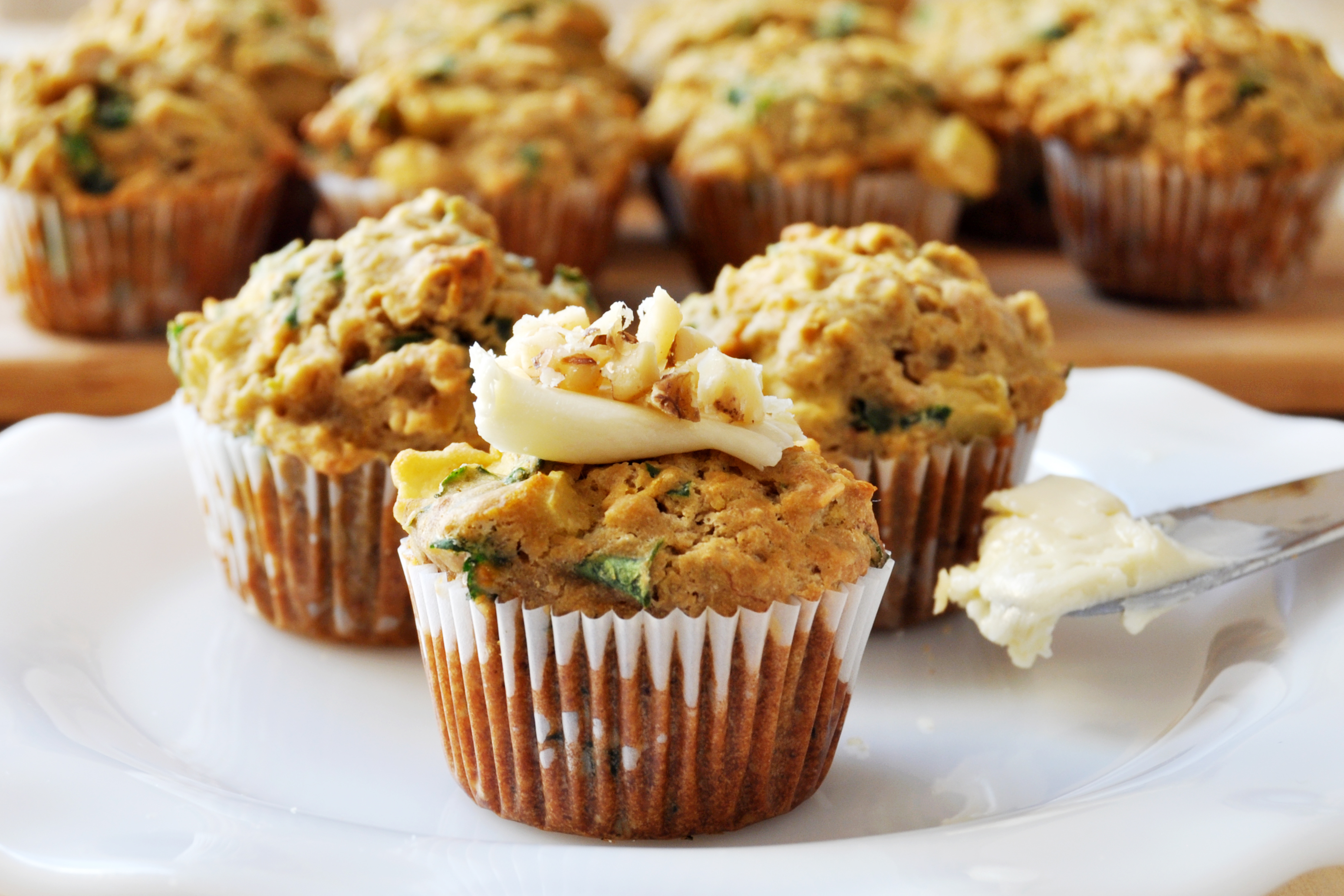 Fruit and Veggie Muffins, Vegan + Gluten-Free
Cuisine:
vegan, gluten-free
Ingredients
1 cup all purpose gluten-free flour
½ cup rolled oats
2 tbs ground flax seeds
1 tsp baking powder
½ tsp baking soda
⅛ tsp salt
2 tbs coconut oil, softened
¾ cup non-dairy milk
1 small banana, mashed
1 tbs maple syrup (add more for sweeter muffins)
⅓ cup shredded carrot
½ apple, diced
½ cup kale, shredded
handful of chopped walnuts
Instructions
Preheat oven to 350°. Grease a mini muffin tin or line it with baking cups.
In a large bowl, whisk together flour, oats, ground flax seeds, baking powder, baking soda and salt.
In a small bowl, stir together coconut oil, milk, mashed banana and maple syrup.
Add contents of small bowl to large. Stir until thoroughly combined. Fold in carrot, apple, kale and walnuts.
Bake for 18-20 minutes, until edges are lightly golden. Let cool completely before removing from muffin tin.