It's officially February which means….(drum roll please)…Valentine's Day sweets galore!
I'm excited to get this season of treats kicked off with today's Vegan, Gluten-Free Chocolate Chip Peanut Butter Cheesecake Bites.
The inspiration for this recipe came when I was casually browsing Pinterest and I came across a bunch of different recipes for something called a "chocolate cheese ball". You know I'm all about creative food combinations and this recipe idea kinda blew my mind. I set out to veganize this silly sounding dish and along the way it morphed into the bite-size dessert that I'm sharing today.
You can definitely make one large "cheese ball" instead of individual bites (if you do I would LOVE to see a photo!). I decided to go with the minis because they felt like the perfect Valentine's Day party treat. Did I mention that they are seriously yummy too?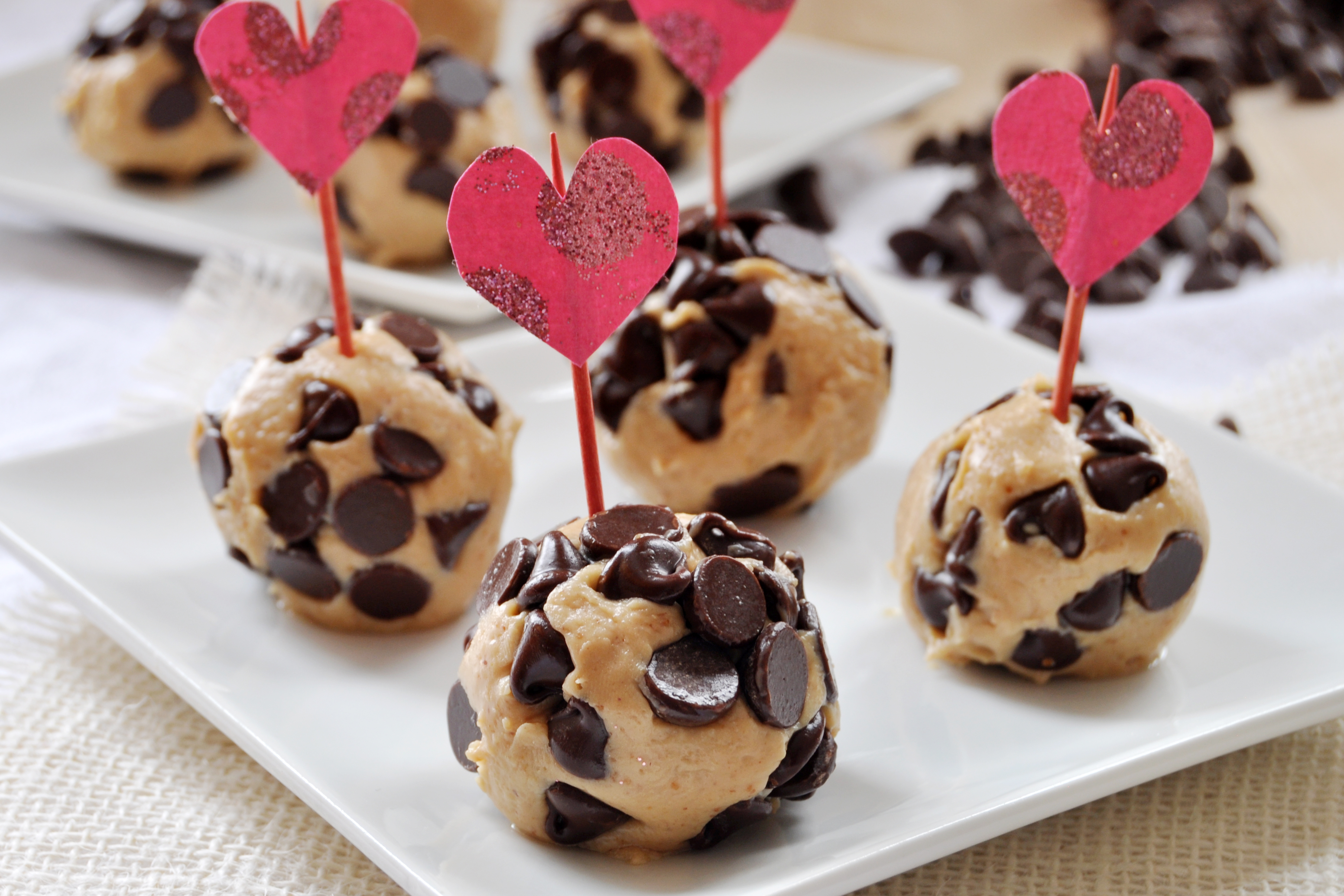 Chocolate Chip Peanut Butter Cheesecake Bites, Vegan + Gluten-Free
Cuisine:
vegan, gluten-free
Ingredients
1 8oz container vegan cream cheese (I used Daiya)
½ cup smooth peanut butter
½ cup agave
¼ cup coconut butter, softened
1 tbs vanilla extract
1-2 cup vegan chocolate chips
Instructions
Combine cream cheese, peanut butter, agave, coconut butter and vanilla extract in blender until completely smooth. Transfer batter to bowl and place in refrigerator for 1 hour.
Remove batter from refrigerator. Spread out a generous amount of chocolate chips on a plate.
Use your hands to roll batter into 1-2" thick balls. Roll each ball over chocolate chips and use your hands to smooth everything out.
Chill for at least 30 minutes before serving.