I've been a fan of raw cashew cheese for quite a while now. Recently I decided to experiment with baking my cashew cheese to expand my library of nut cheese textures. Today I'm super excited to share a very successful experiment, Vegan Baked Spiced Cashew Cheese.
You can definitely make a delicious raw cheese with a spread-like consistency by simple blending the ingredients together or letting it sit overnight without baking it. What I enjoy about baking the cheese is that a harder outside "rind" is created and the inside is still super creamy. Simply put…YUM.
The recipe calls for an all-purpose seasoning blend. I used this one but feel free to get creative!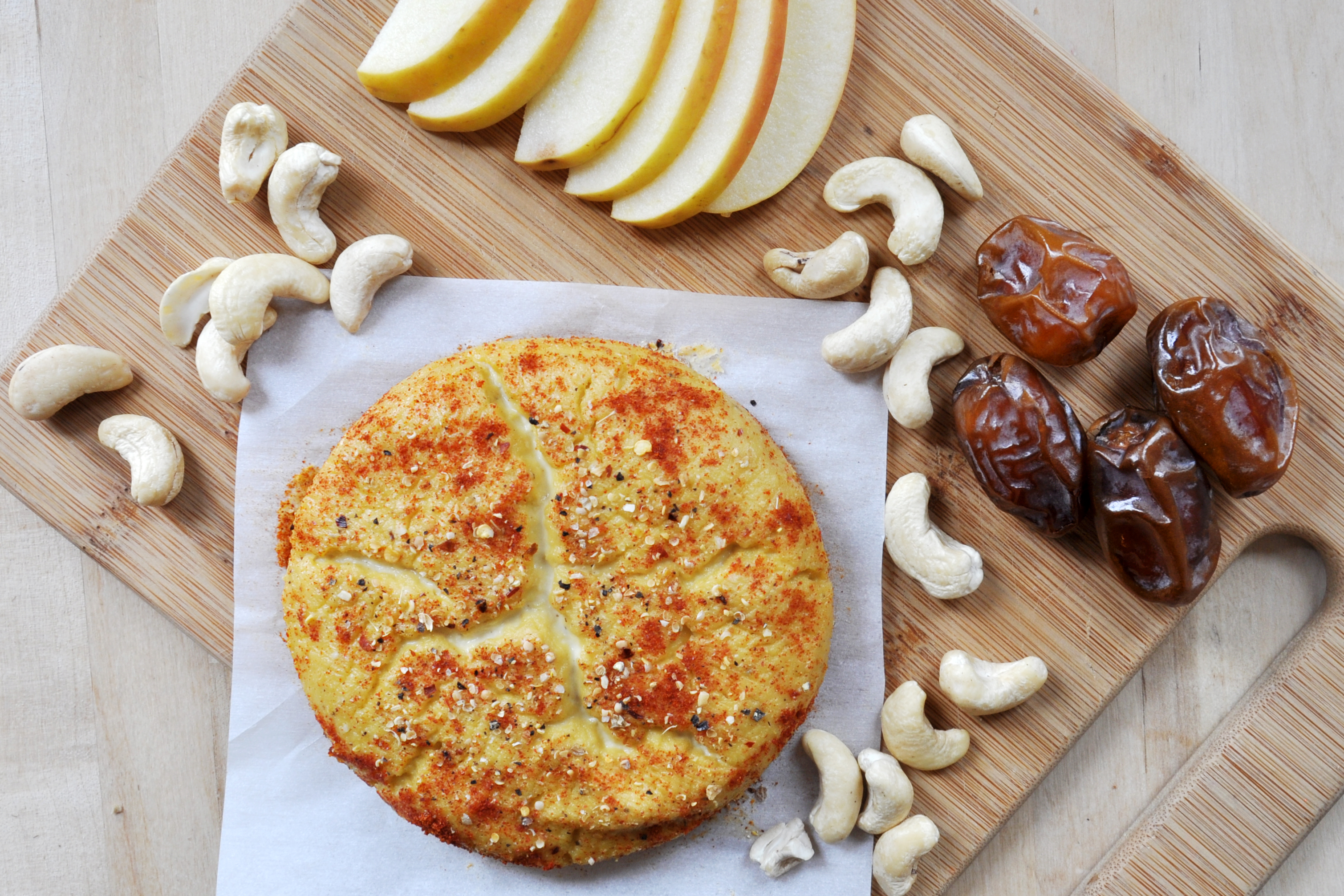 Vegan Baked Spiced Cashew Cheese
Cuisine:
vegan, gluten-free
Ingredients
1 cup raw cashews, soaked at least 4 hours
¼ cup nutritional yeast
2 tsp dijon mustard
1 tbs tamari
1 tbs olive oil
⅛ tsp salt
ground black pepper to taste
water, added as needed
paprika
all-purpose seasoning blend
Instructions
Drain and rinse cashews.
Combine all ingredients (except paprika and seasoning blend) in blender or food processor until smooth. Add just enough water to help things blend smoothly.
Line a strainer with cheesecloth. Pour cheese mixture over cheesecloth. Place in refrigerator and let sit overnight.
Form mixture into round and place on a baking sheet lined with parchment paper. Sprinkle with paprika and seasoning blend.
Bake for 40 minutes at 250°, until edges are firm and slightly darkened. Let cool before enjoying.