It's crazy to think about now, but before I began my transition to a healthier way of eating (more about that here) I never looked at the ingredient lists on the back of all the processed foods I ate. When I finally started to take notice, it completely blew my mind how many unpronounceable ingredients my favorite foods contained- not to mention the sheer amount of ingredients in seemingly simple foods.
Flash forward eight years and it's amazing to see how many people are making food choices based on what's actually in their food! A champion of this movement is Vani Hari- aka Food Babe– and today I'm super excited to chat about her new book The Food Babe Way, which just hit stores today!
The Food Babe Way outlines simple ways to avoid the hidden junk that is in so much of our food and what you should munch on instead. Vani's book really resonated with me because her guidelines for following a healthy diet fall in line with how I eat and what I work on with the clients I coach. Simply put, she shows us how to eat less junk and replace it with a whole bunch of goodness.
One thing I very much appreciated was how she broke down exactly why certain food additives are bad for you and where they may be hiding. We all know that fast food and chain restaurant dishes are filled with a whole bunch of junk, but there is something very powerful about having the ingredients laid out in front of you and reading exactly what the toxins do to your body. The book makes a great case to share with friends or family who are not quite on board with ditching junk food.
On the brighter side, Vani shares her triumphs in the food industry and how she has gone up against huge companies (Kraft, Chick-fil-a, etc.) and actually worked with them to make changes to their ingredients. She even outlines the process for how anyone can get involved in tackling the dark side of the food industry.
Last but not least, she includes a bunch of recipes using whole food ingredients. Her vegan and gluten-free Forever Cookies immediately stood out to me and I must say they are straight out of my oatmeal cookie dreams. Grab the recipe below!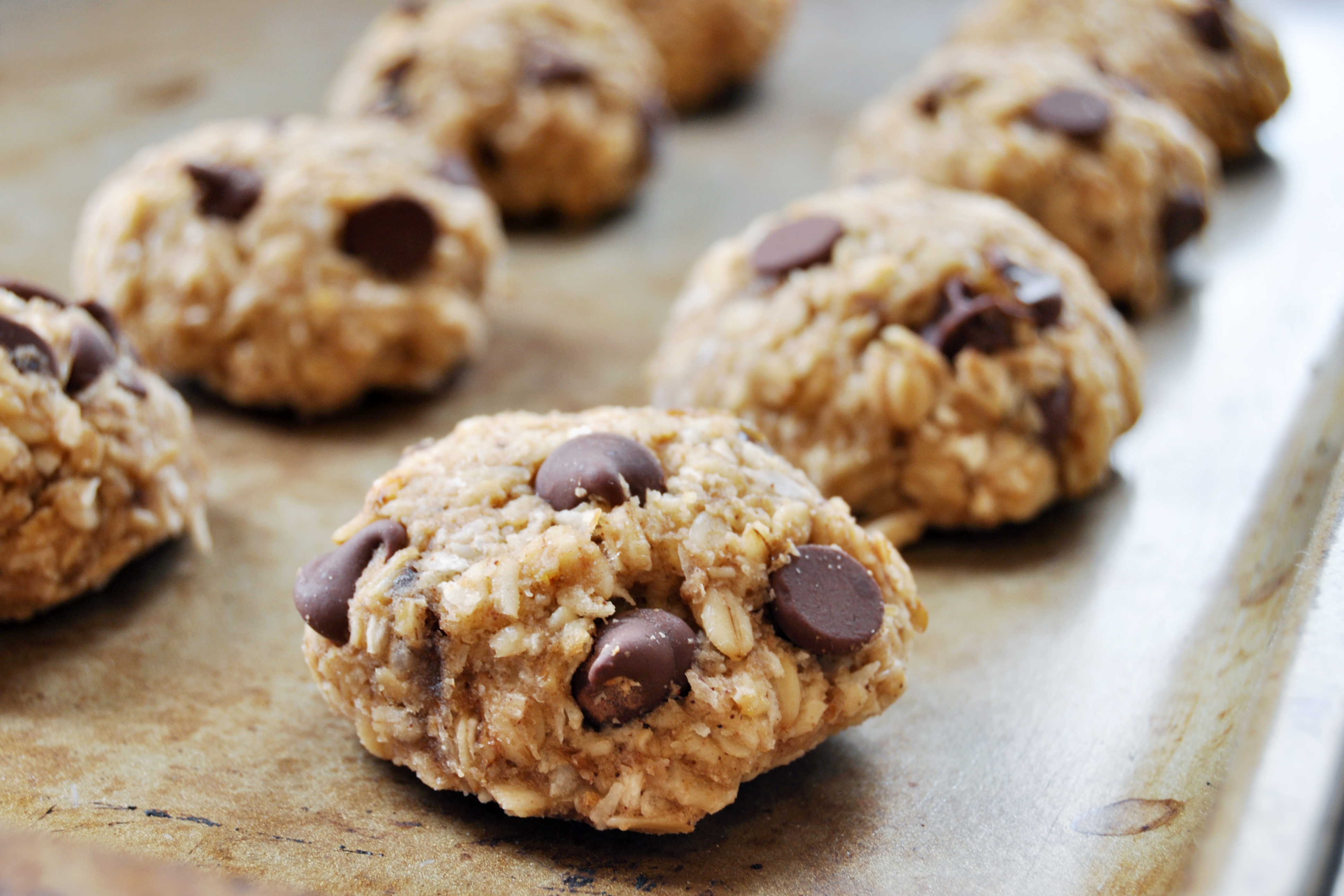 The Food Babe Way Book Review + Forever Cookies (Vegan, Gluten-Free)
Cuisine:
vegan, gluten-free
Ingredients
1 ripe banana
4 pitted dates
4 pitted prunes
¼ cup coconut oil, melted
1 teaspoon vanilla extract
2 cups rolled oats
⅔ cup nut meal
½ cup unsweetened coconut flakes
½ teaspoon cinnamon
½ teaspoon sea salt
1 teaspoon aluminum-free baking powder
7 ounces organic dark chocolate, chopped into pieces, or ½ cup dried unsweetened cherries
Instructions
Preheat the oven to 350°.
In a food processor, combine the banana, dates, prunes, coconut oil and vanilla and blend until smooth.
In a large bowl, mix all the other ingredients well.
Scrape the contents of the food processor into the bowl and stir until the dough is moist and the ingredients well incorporated.
Place the dough in the refrigerator or freezer for at leaf 15 minutes.
Scoop out 2 tablespoons of the dough at a time and shape into balls. Place on a parchment-lined baking sheet.
Bake the cookies for 12 to 15 minutes.
Cool the cookies on a rack for at least 5 minutes before serving; otherwise, they will fall apart.