On a snowy day last week, I was casually going about my business, baking banana bread and admiring my new mini loaf pan, when a couple of items from my pantry caught my eye. I made a game-time decision to throw in chocolate chips, chopped walnuts and mini vegan marshmallows….and OMG it was the best banana bread decision I've ever made!
Today I'm super excited to share my recipe for Vegan, Gluten-free Banana Monster Bread. It has all the best qualities of banana bread (creamy inside, crispy outside) plus tons of texture, flavor and crunch from all the fun add-ins.
This recipe will make 4 mini loaves or 1 regular size loaf. For a large loaf you'll want to increase the cooking time by about 10-15 minutes.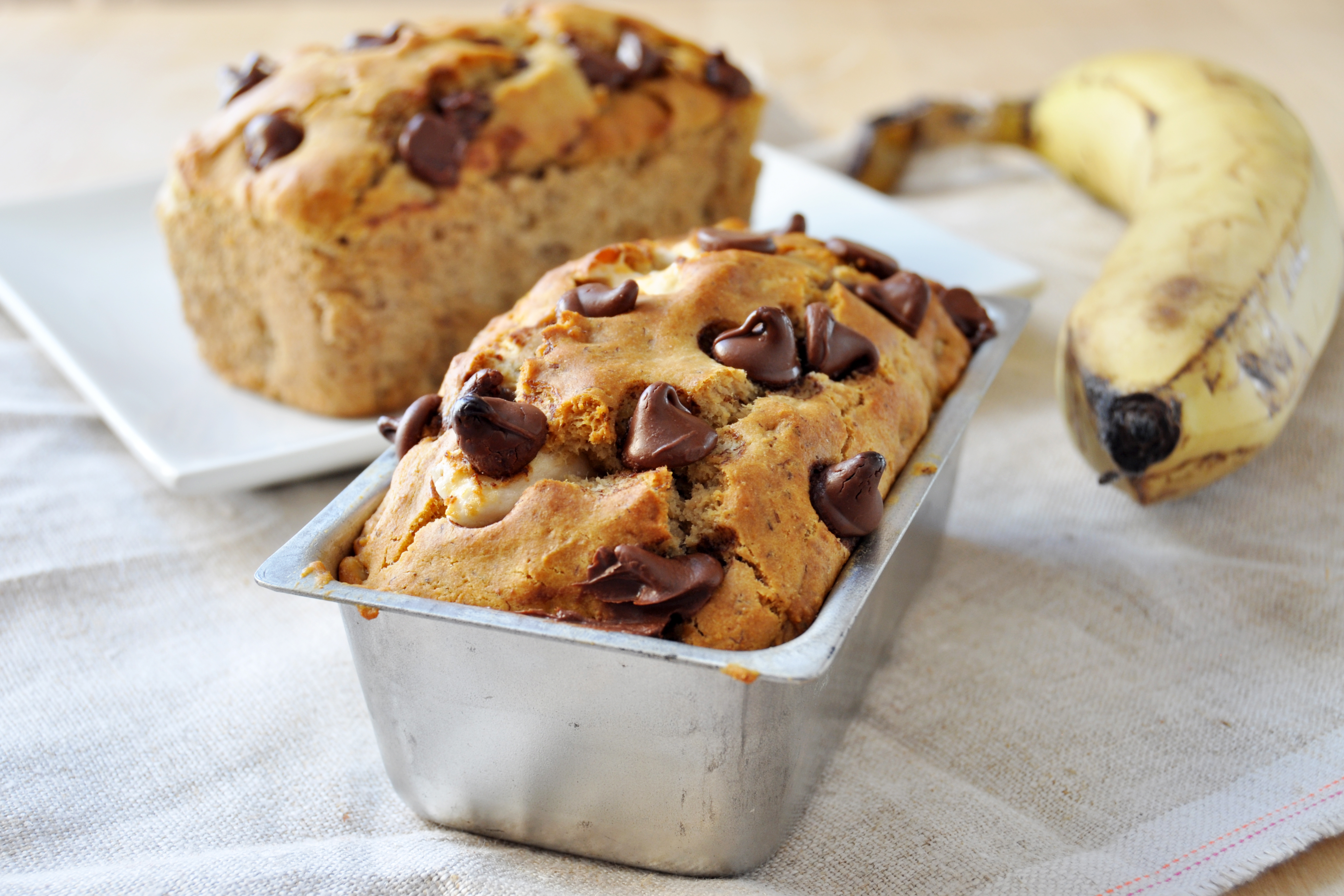 Banana Monster Bread, Vegan + Gluten-Free
Recipe type:
bread, dessert
Cuisine:
vegan, gluten-free
Ingredients
1½ cups all purpose gluten-free flour
1 tsp baking powder
1 tsp baking soda
⅛ tsp salt
2 bananas, mashed
¼ cup coconut oil, softened
2 tbs maple syrup
2 tbs non-dairy milk
handful of chocolate chips
handful of vegan mini marshmallows (see link above)
handful of chopped walnuts
Instructions
Preheat oven to 375°. Grease loaf pan(s).
In a large bowl, whisk together flour, baking powder, baking soda and salt.
In a small bowl, stir together banana, coconut oil, maple syrup and milk.
Add contents of small bowl to large and stir throughly. Fold in chocolate chips, marshmallows and walnuts.
Transfer batter to loaf pan(s) and fill to about 90%. Bake for 15 minutes.
Remove from oven and let cool completely before slicing.