As you may already know, I started The Colorful Kitchen to share delicious recipes and spread the word on how simple it can be to eat vegan and gluten-free. Today's recipe seriously cannot get any easier to make and it is just oh-so-tasty.
I've been a fan of tempeh "tuna" salad for a few years now but just recently I decided to combine it with avocado, sauerkraut and vegan cheese to create today's Ultimate Vegan+ Gluten-free Tempeh "Tuna" Melt.
Let's start with the tempeh salad. Over the summer my friend Mariana made her famous potato salad recipe for me and she added a tiny bit of pickle juice for flavor. That kind of blew my mind and ever since I've been adding a little bit to my tempeh salad and definitely takes the flavor up a notch.
For the sandwich, I used slices of Sami's Bakery (the BEST gluten-free bread) millet and flax bread. From there I layered the tempeh salad, slices of avocado, red sauerkraut and topped it all with some vegan cheese. I grilled the whole thing for about 5 minutes in my George Foreman Grill (yep, I have one I found in my uncle's basement!) and voila- a magical sandwich was born!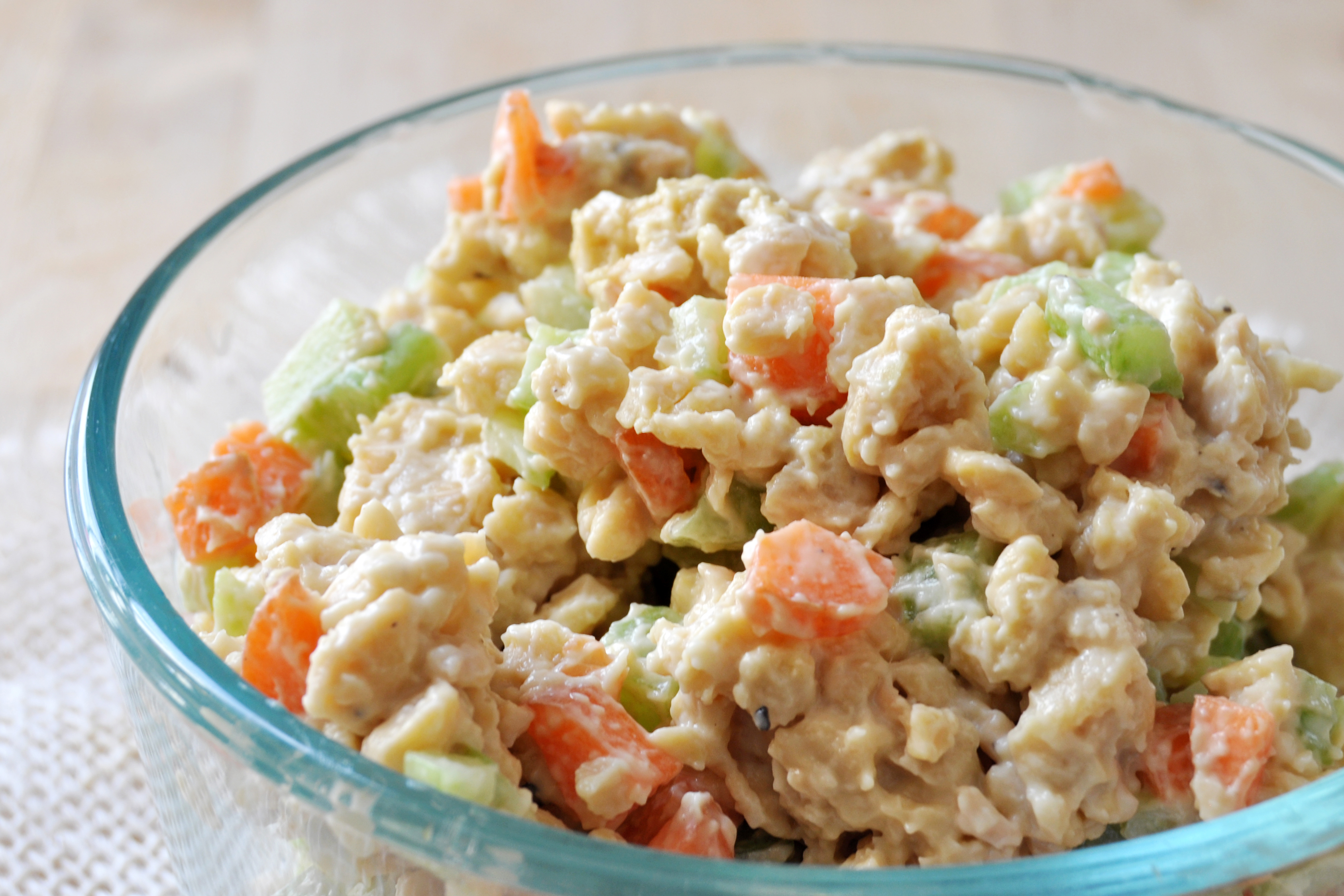 Tempeh "Tuna" Salad, Vegan + Gluten-free
Cuisine:
vegan, gluten-free
Ingredients
1 package of tempeh
2 medium carrots, diced
2 stalks of celery, diced
¼ cup vegan mayonnaise (I use Veganaise)
juice of half a lemon
2 tsp apple cider vinegar
2 tsp pickle juice
salt and pepper to taste
optional- fresh dill or diced red onion
Instructions
Crumble tempeh in a medium bowl with carrot and celery.
Add remaining ingredients and stir.