I can always tell spring is right around the corner when I start to crave raw desserts!
This week it's finally been warm enough to have the windows open in my apartment and I was inspired to make my first raw treat of the season. Today's Raw Vegan, Gluten-free Chocolate Cacao Chip Cups will totally satisfy your sweet tooth AND are made of wholesome, energizing ingredients! Seriously, these little guys are out of this world.
Now on to the giveaway! I'm super excited to announce that I'm giving away a spot my Healthy, Happy You spring program!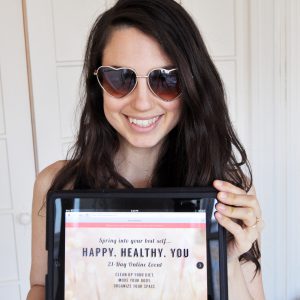 Here's a brief description of what the 4-part program entails:
21- day plant-based meal plan (over 60 recipes)
Exercise plan
Self-care plan
Daily emails organizational adventure of the day
To enter to win, leave a comment on this post with your email address and the #1 thing you're motivated to do this spring. The winner of the giveaway will be randomly selected and contacted on Monday. Already enrolled in the program? Don't worry, you can still enter and I'll refund your purchase if you win! Thanks for entering, everyone! The giveaway is now closed.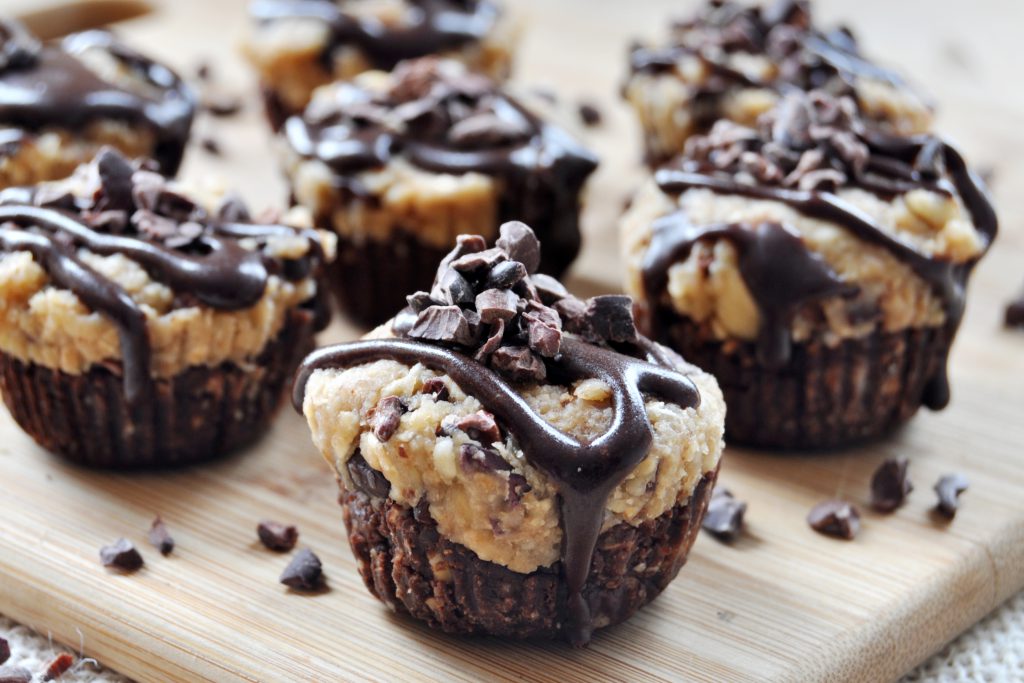 Raw Chocolate Cacao Chip Cups, Vegan + Gluten-Free
Cuisine:
raw, vegan, gluten-free
Ingredients
½ cup cashews (or other nut), soaked at least 4 hours
8 pitted dates, soaked 30 minutes
1 cup oat flour
2 tbs coconut oil, melted
1 tbs maple syrup
dash of salt
¼ cup cacao nibs
2 tbs cacao or cocoa powder
1 tbs coconut oil, melted
1 tbs maple syrup
1 tbs cacao or cocoa powder
Instructions
Drain and rinse cashews and dates. Combine with oat flour, 2 tbs coconut oil, 1 tbs maple syrup and salt in blender or food processor until mostly smooth (a little texture is good).
Transfer half of mixture to bowl and stir in cacao nibs.
Blend 2 tbs cacao into remaining mixture to create chocolate layer.
Line a mini muffin tin with baking cups. Press about 1 tbs of chocolate mixture into each cup, then add 1 tbs of cacao nib mixture on top. Place in refrigerator for 15 minutes.
Prepare chocolate shell topping by stirring together 1 tbs coconut oil, 1 tbs maple syrup and 1 tbs cocao powder until smooth.
Remove cups from refrigerator. Drizzle chocolate shell over cups. Return to refrigerator for 15 minutes to let shell harden.