Before the weather really warms up, today I have one last chilly-day recipe I've been waiting to share with you.
I made these Vegan, Gluten-Free Quinoa Corn Muffins a few weeks ago when it was still below 30° and winter felt like it would never end. I served them alongside chili and topped them with Earth Balance. They are so hearty and warming- the absolute perfect comfort food!
Now that it's (thankfully) much warmer I plan to make them to go with raw soup (gazpacho would be perfect!) and with BBQ'd veggies. The quinoa and whole corn kernels give them a really unique texture, not to mention they are packed with protein!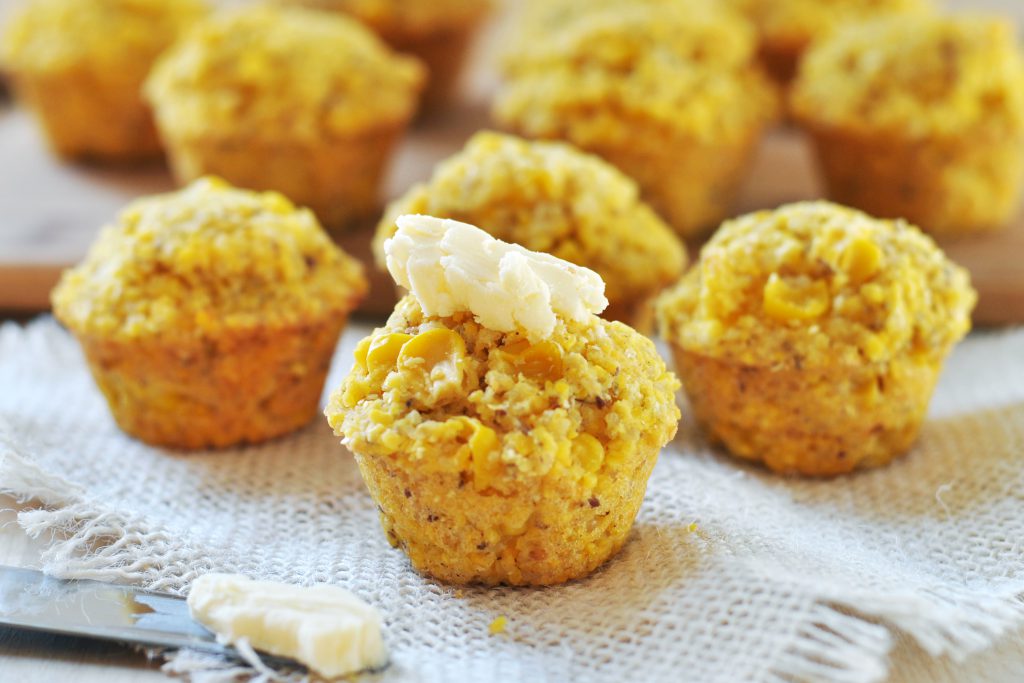 Quinoa Corn Muffins, Vegan + Gluten-Free
Cuisine:
vegan, gluten-free
Ingredients
1 tbs ground flax seeds
3 tbs warm water
¼ cup non-dairy milk
1 tsp apple cider vinegar
1 cup cornmeal (I use medium-grind)
1 tsp baking powder
⅛ tsp salt
½ cup cooked quinoa
½ cup corn kernels
¼ cup applesauce
2 tbs coconut oil, melted
2 tbs maple syrup
Instructions
Preheat oven to 350°. Grease a mini muffin tin.
Prepare flax "egg" by combining ground flax seeds with water in a small cup.
In another small cup, whisk together milk and apple cider vinegar.
In a large bowl, whisk together cornmeal, baking powder and salt. Add in flax "egg", milk and all remaking ingredients. Stir thoroughly.
Spoon mixture into mini muffin tin so each spot is about 90% full. Bake for 20 minutes. Let cool before removing.