Tahini is a very magical ingredient. It's distinct flavor works wonders in both savory and sweet dishes.
So far, I've only posted savory recipes using tahini (macro bowl, quiche to name a few) and today I'm excited to share a sweet tahini treat.
I thought I would share one of the dessert recipes from Color Your Kitchen that's made without refined sugar and features tahini. This Vegan, Gluten-Free Raw Tahini Date Fudge is one of those recipes that's so simple (yet delicious) that it's almost too good to be true. The taste is similar to halvah (my favorite middle eastern dessert) and the consistency is totally melt-in-your-mouth creamy.
For the ideal texture, I recommend storing the fudge in your freezer and taking it out 5 minutes before you're ready to enjoy it.
ps- the intro price special Color Your Kitchen ends tonight! Click here to grab the $40 savings!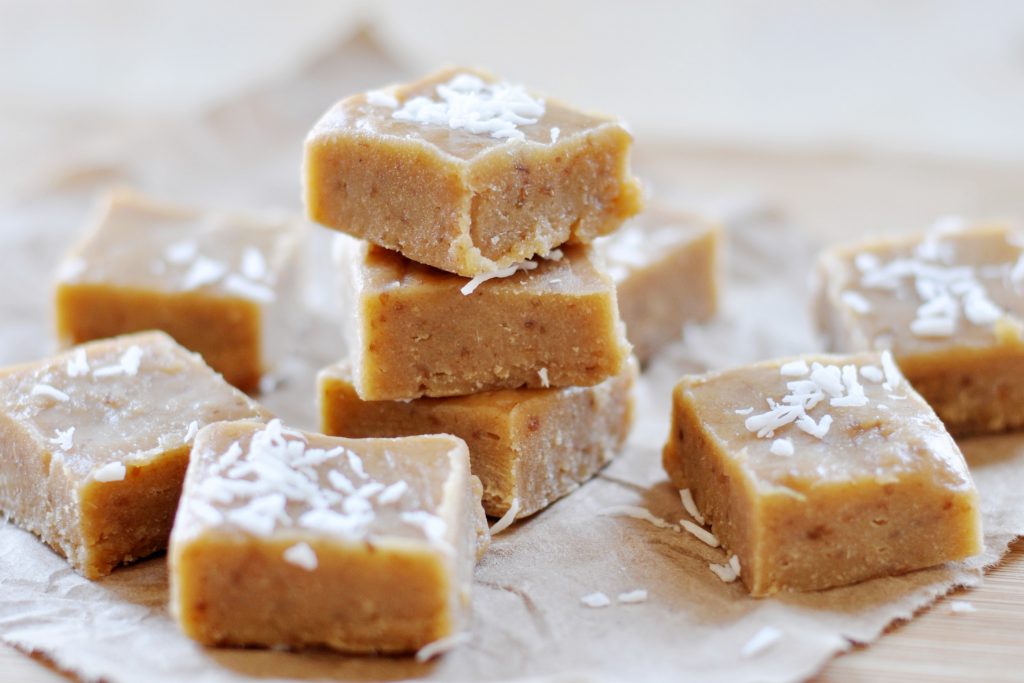 Raw Tahini Date Fudge, Vegan + Gluten-free
Ingredients
12 pitted dates, soaked 30 minutes
½ cup tahini
¼ cup coconut oil, softened
1 tsp vanilla extract
dash of salt
Instructions
Drain dates.
Combine dates with all ingredients in blender until smooth.
Line a baking sheet with parchment paper. Spread mixture out on parchment paper. Use hands to form rectangle about ¾" thick.
Place in freezer for 45 minutes to set. Remove and slice into squares. Store in freezer.