Is it just me or does lining your salad ingredients up in rainbow order make them taste better?
The past few days it's been super hot here in NYC but I can't complain because it's perfect salad weather! The other day I had a craving for a giant salad, full of as many fruits and veggies I could get my hands on…and today's Vegan, Gluten-Free Rainbow Salad with Sweet Mustard Dressing was born!
You can really go wild with this recipe and add whatever fruits and vegetables are fresh at your farmers market. I was lucky to find a purple cauliflower at my local coop but you can also use purple cabbage. For extra protein, I like to throw in nuts, seeds or even a veggie burger on top.
The sweet mustard dressing is a salad staple in my house. I like to use brown rice syrup as the sweetener because it makes the dressing extra thick but you can feel free to substitute maple syrup. The dressing is also great as a vegetable marinade or on sandwiches.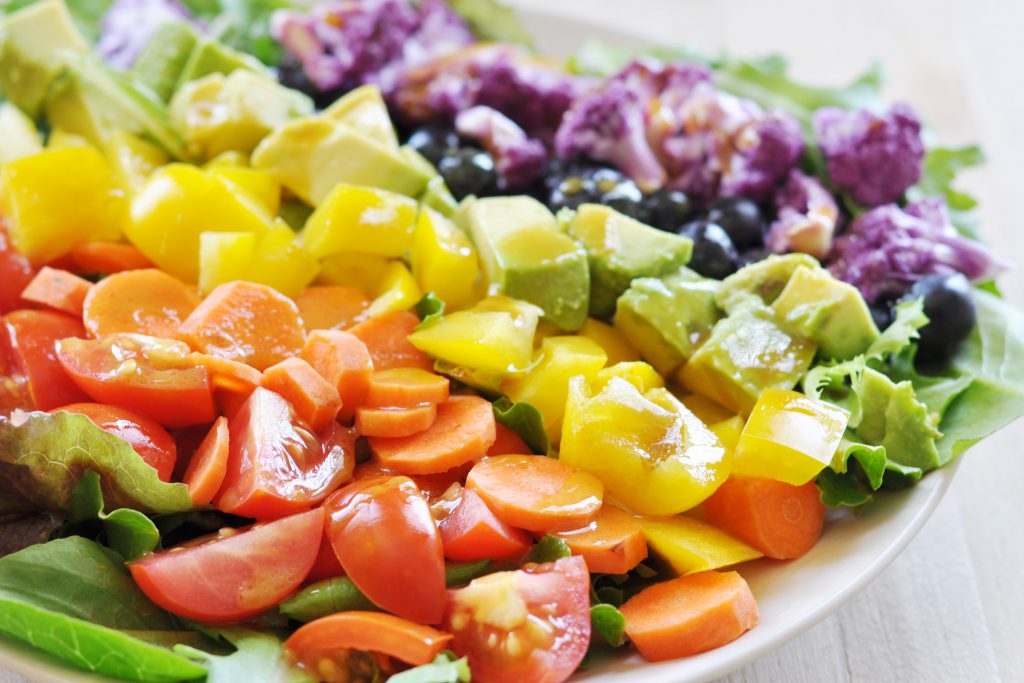 Rainbow Salad with Sweet Mustard Dressing, Vegan + Gluten-Free
Ingredients
3 tbs dijon mustard
2 tbs brown rice syrup
2 tbs tamari
2 tbs olive oil
your choice of salad greens
1 cup cherry tomatoes, chopped
4 medium carrots, chopped
1 yellow bell pepper, chopped
2 avocados, chopped
1 cup blueberries,
1 cup purple cauliflower, chopped
salt and pepper to taste
Instructions
Prepare the dressing by stirring together mustard, brown rice syrup, tamari and olive oil. Set aside.
Arrange salad on plates by starting with a layer of greens. Add each fruit and vegetable in rainbow order.
Drizzle dressing on each plate. Sprinkle with salt and pepper.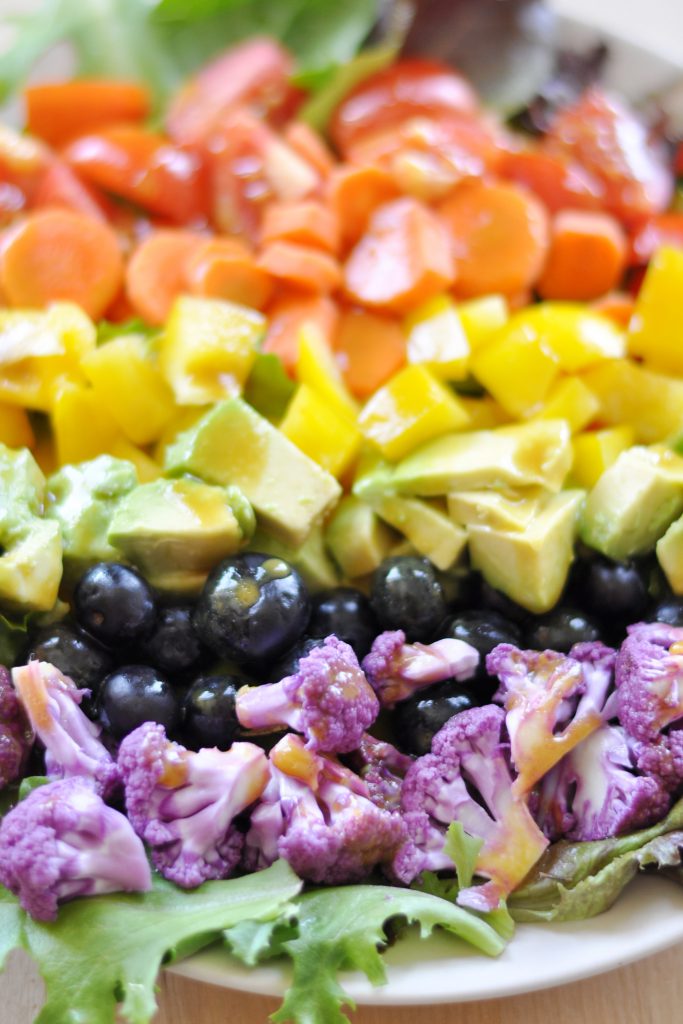 Want to make every meal this colorful? Check out my Color Your Kitchen program!