The 4th is July is synonymous with BBQ so today I'd like to chat a little about vegan barbecue!
With so much summer produce in season the possibilities for grilling are endless. My fiancé Ross and I have a small camping grill on our fire escape (we live on the 3rd floor) and we grill right out of our kitchen window! It's a little funny to watch but it definitely gets the job done.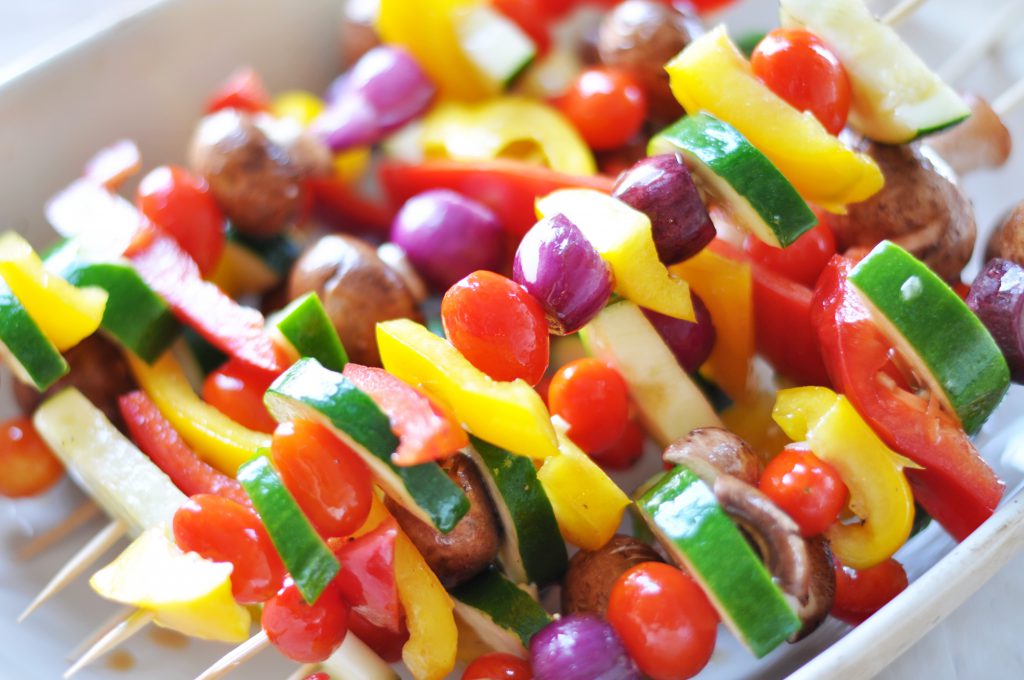 I use the same basic marinade for just about everything I put on the grill.
Simply:
3 parts olive oil
1 part tamari
1 part liquid smoke
For the veggie kabobs in the photos, I marinaded the chopped vegetables for 15 minutes then put them on skewers and grilled them on both sides until blackened. Ross's trick to stop the skewers from burning on the grill is to soak them in water ahead of time.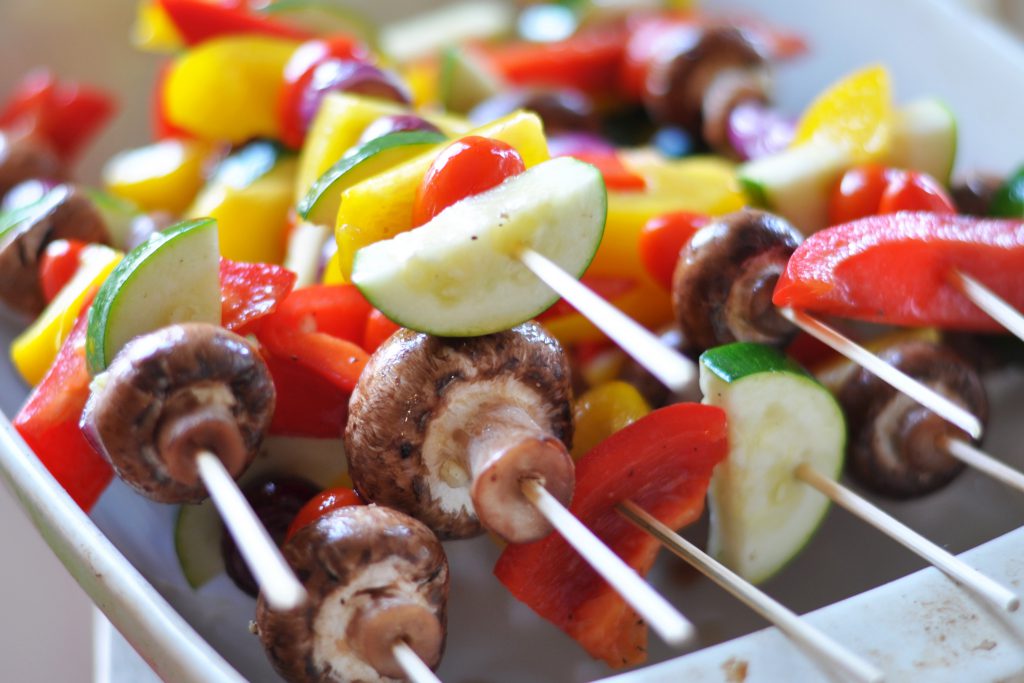 My absolute favorite grilled veggie is asparagus. I love how crisp and crunchy the top gets, plus they're a fun finger food.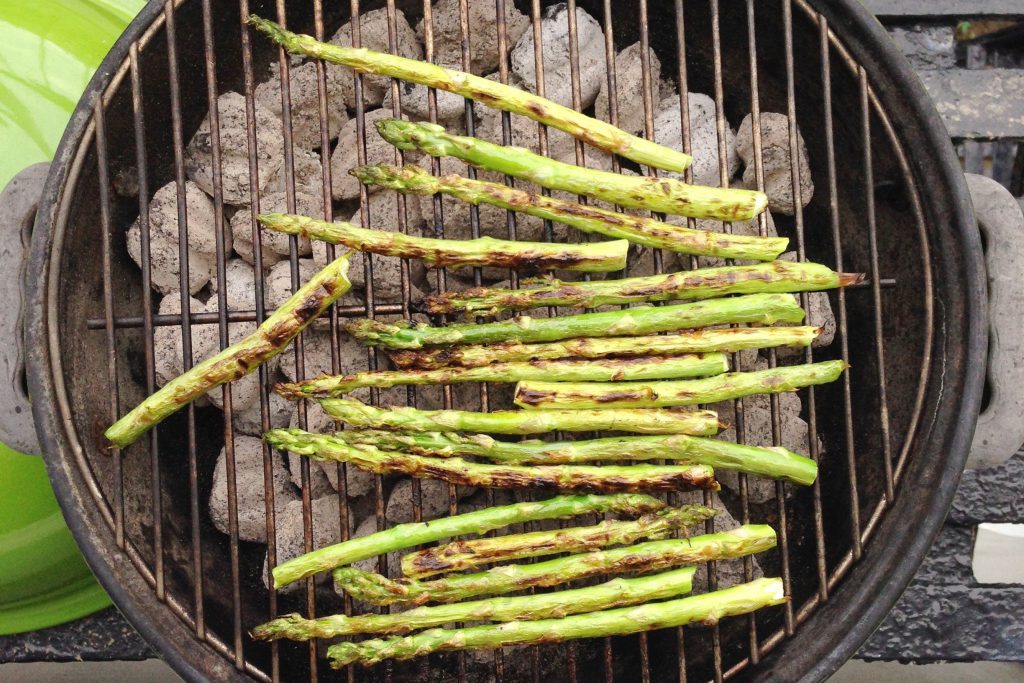 Of course there's more to grill than just veggies! Vegan hot dogs and hamburgers are always a hit, so I've rounded up a few recommendations for store-bought brands…
And don't forget about dessert! Raw Key Lime Pie is one of my favorite desserts to pair with barbecue because it's light and refreshing.
What are you're favorite things to grill? In the comments I would love to hear your favorite veggie burger brands!