Hands down, my favorite thing about living in New York is the food. I'm constantly blown away by how many vegan restaurants, vegan-friendly, and vegan-accomodating spots there are to eat!
If you look up veggie restaurants in the city you'll usually find the same list of Manhattan restaurants that have been around for years. Don't get me wrong- I love Angelica Kitchen, Candle 79 and Peacefood Cafe as much as the next vegan, but today I would like to share my Top 10 NYC Vegan Restaurants You (Probably) Haven't Heard Of.
Some of these restaurants are new and some are just a little under appreciated. The photos below were all snapped on my phone but I hope they'll still show how delicious all the food is!
In the comments I would love to hear what your favorite NYC restaurants are!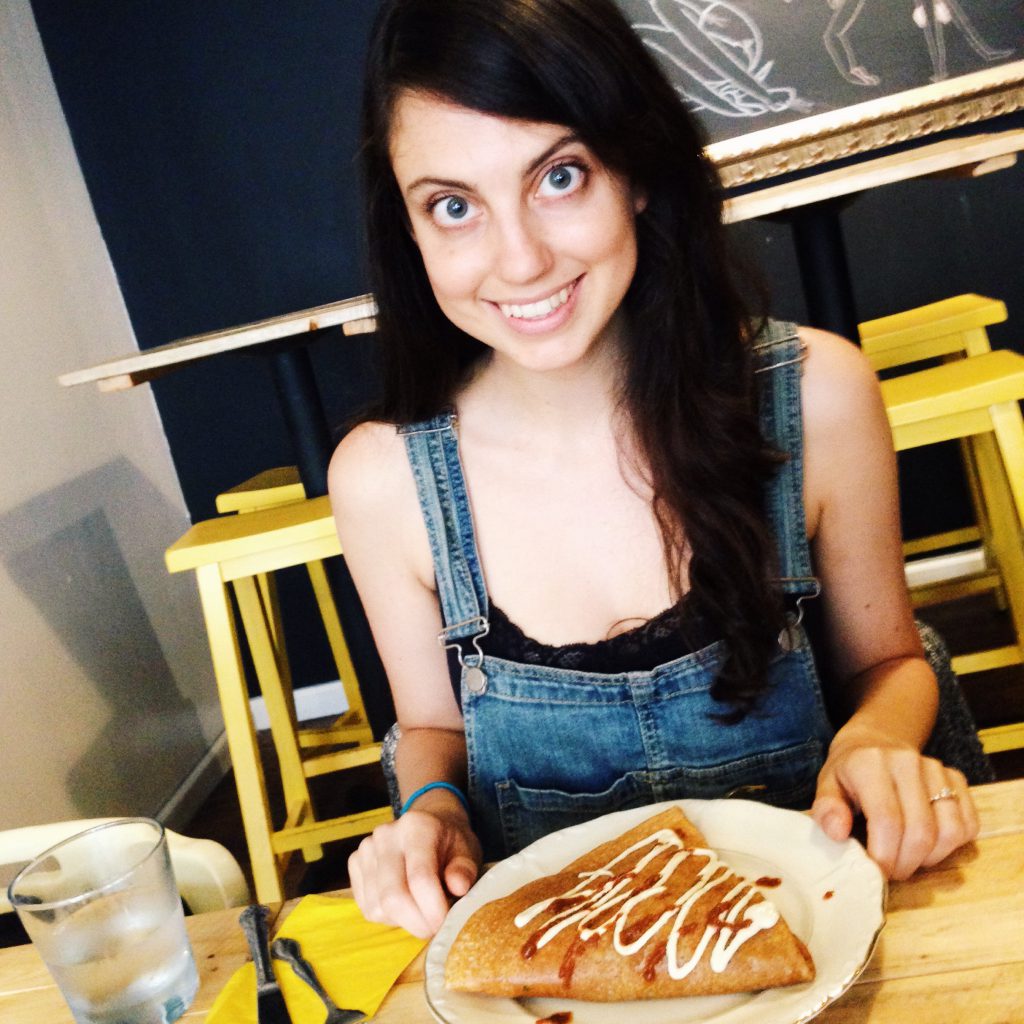 Brand new Brooklyn 100% vegan creperie! All of the crepes are gluten-free and they are seriously out-of-this world. In the photo above I'm about to dive into the "burrito" crepe which was that day's special but I'm told it's about to become a regular menu item (woo hoo!).
2. Champs Diner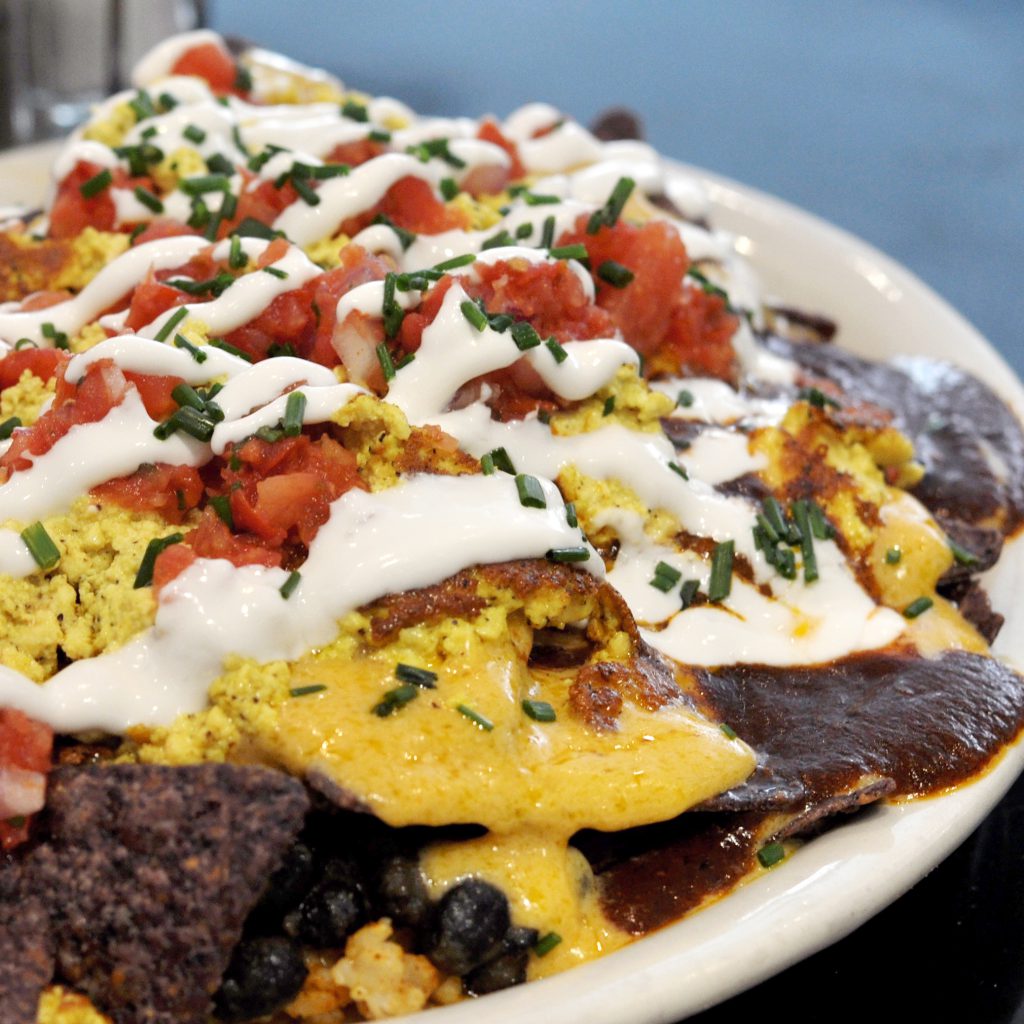 I honestly don't even know where to start with Champs. Everything that comes out of their kitchen is comfort food perfection. My favorite menu items are the Tofu Rancheros (shown above), the Belgian Waffle Combo and they make a mean gluten-free cheesecake. Even your friends who are skeptical of vegan food will go wild for their fries with chili and cheese!
3. Bunna Cafe
Bunna Cafe used to be a traveling pop-up but about a year ago they opened permanent spot (miraculously)within walking distance of my apartment! They serve all vegan, traditional Ethiopian food that's a serious treat. If you've never had Ethiopian food you need to make a reservation for tonight- and if you have had Ethiopian I still think you should make a reservation for tonight!
*For gluten-free injera you need to call 24 hours ahead!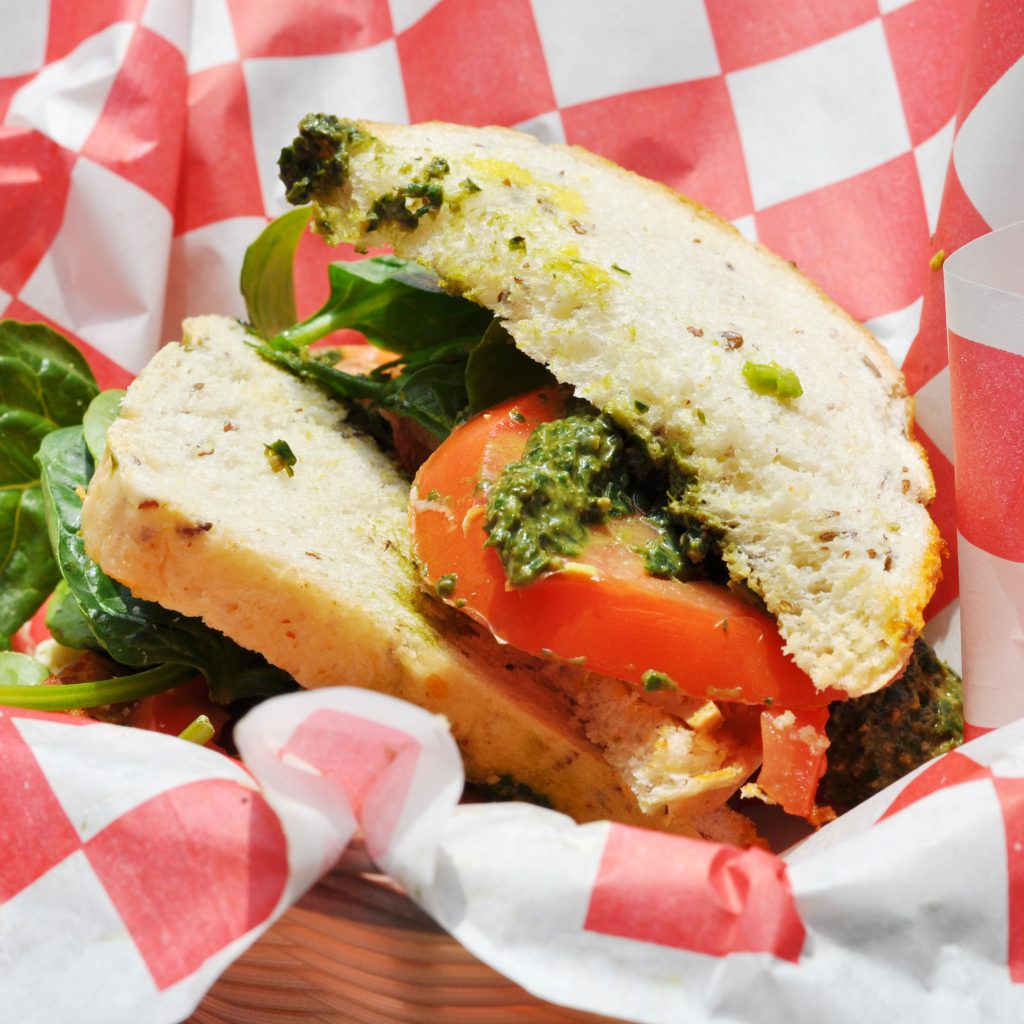 Clementine makes my favorite sandwiches ever. Pictured above is the "Schmancy" which has tofu, hollandaise, pesto, tomato and avocado on gluten-free bread. Also a must try- the Tempeh BLT and cheesecake brownies.
5. Bliss Cafe + Bliss Grand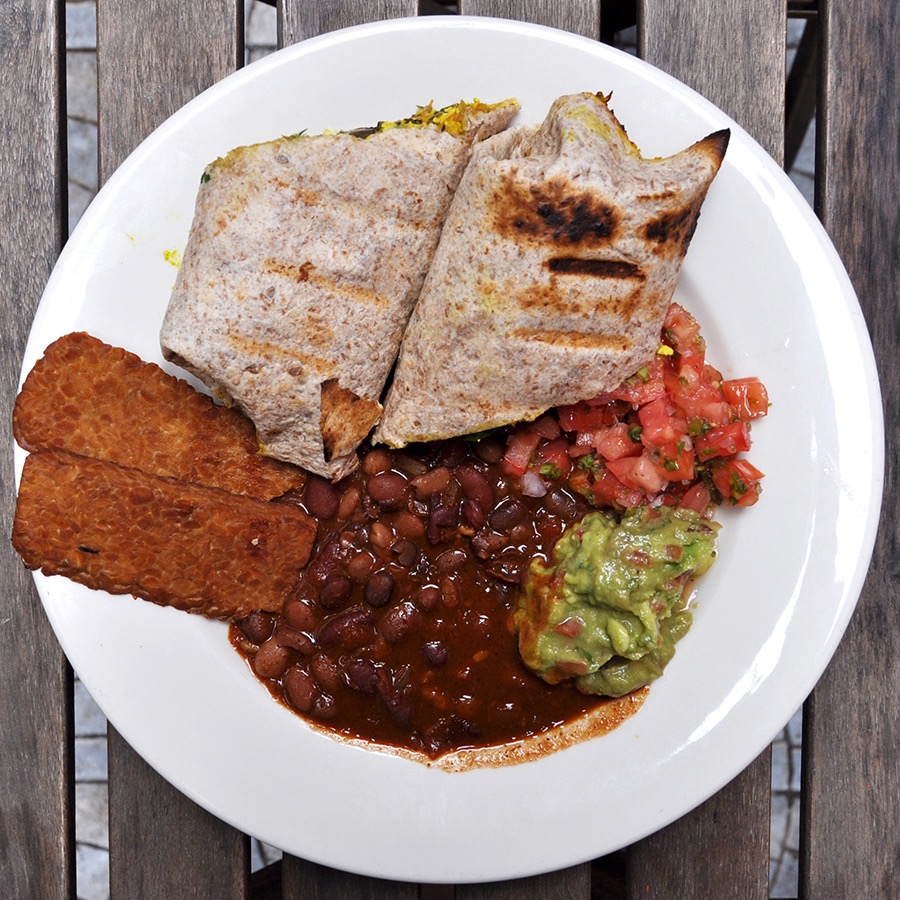 Bliss Cafe and Bliss Grand are two vegetarian restaurants without websites that I believe have the same owner. 80% of their menu items are the same but personally I prefer Bliss Grand because they have more gluten-free options. Pictured above is the Breakfast Burrito with all the fixings.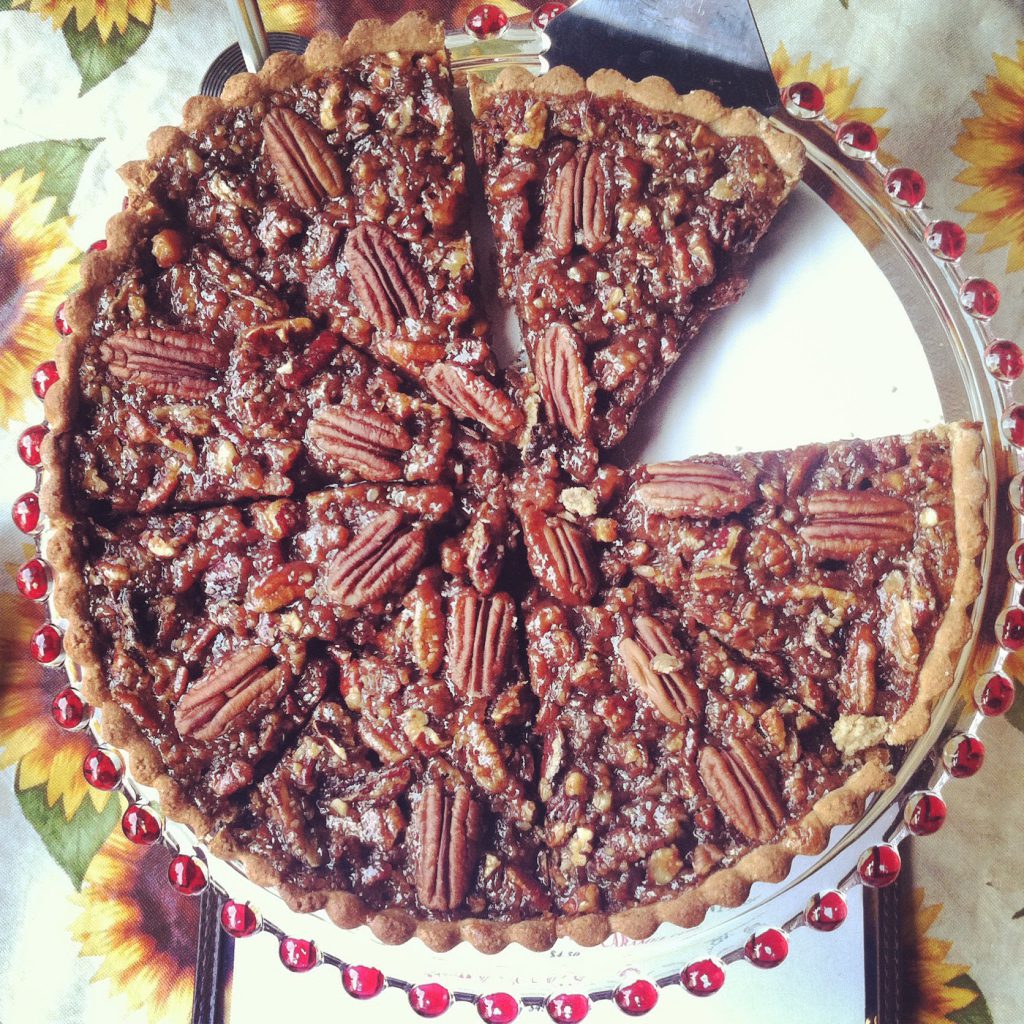 The Vegan Shop-Up isn't a restaurant but I promise if you go you will not leave hungry. About once a month, tons of vegan vendors (bakeries, restaurants, clothing companies, etc.) share their goods at the Pine Box Bar in Bushwick. It's different every time but whenever I go I'm always amazed by how active and inventive the NYC community is! Pictured above is a pecan pie from one of the vendors, Gone Pie.
7. The Organic Grill
The Organic Grill had been around for quite a while but for some reason it only came on my radar about a year ago. It's not totally vegan but they have some of the best vegan brunch items out there. My very favorite is called The Hangover Helper (pictured above). It's a gluten-free pancake sandwich stuffed with tofu scramble, tempeh bacon, cheese and served alongside home fries. Need I say more?
8. V-Note
For some reason I feel like V-Note often gets overlooked as a nicer vegan dinner option and I'm really not sure why. I think it's a perfect date night spot! They have a lovely organic wine menu and their food menu is super creative. They make a tofu "salmon" that is unbelievably tasty and their lasagna alone is worth a trip to the Upper East Side.
9. Wild Pizza
Three words: Vegan BBQ Pizza. This pizza spot isn't totally vegan but all of their crust is vegan/gluten-free and you really need to try the Vegan BBQ Pizza. I prefer the West Village location over the Williamsburg one because I've had much better service there (not sure if it was a fluke?) and they have tons of vegan desserts!
10. Botica & Co.
I just discovered this new spot a couple of weeks ago but it was so cute and fun that it had to make the list. They have juice on tap, people! How cool is that? Plus they have smoothies, kombucha and small but yummy food menu.
There you have it! In the comments I would love to hear what your favorite spots are!