Usually I'm all about starting my day with a green smoothie.
On a morning last week, I started throwing ingredients in the blender and turned it up to high before I realized I was missing my greens. The result was such a gorgeous pink color that I couldn't bring myself to add spinach (which would have turned it brown) and today's Vegan, Gluten-free Pink Peanut Butter Smoothie was born!
Even though the ingredients are super simple, this smoothie really hits the spot. It sweet, creamy, refreshing and the flax and peanut butter will keep you full until lunch.
In other news, enrollment in Color Your Kitchen will be ending this weekend. If you're already enrolled- don't worry- you'll still have full access to the course. If you aren't already enrolled now is your last chance before enrollment closes!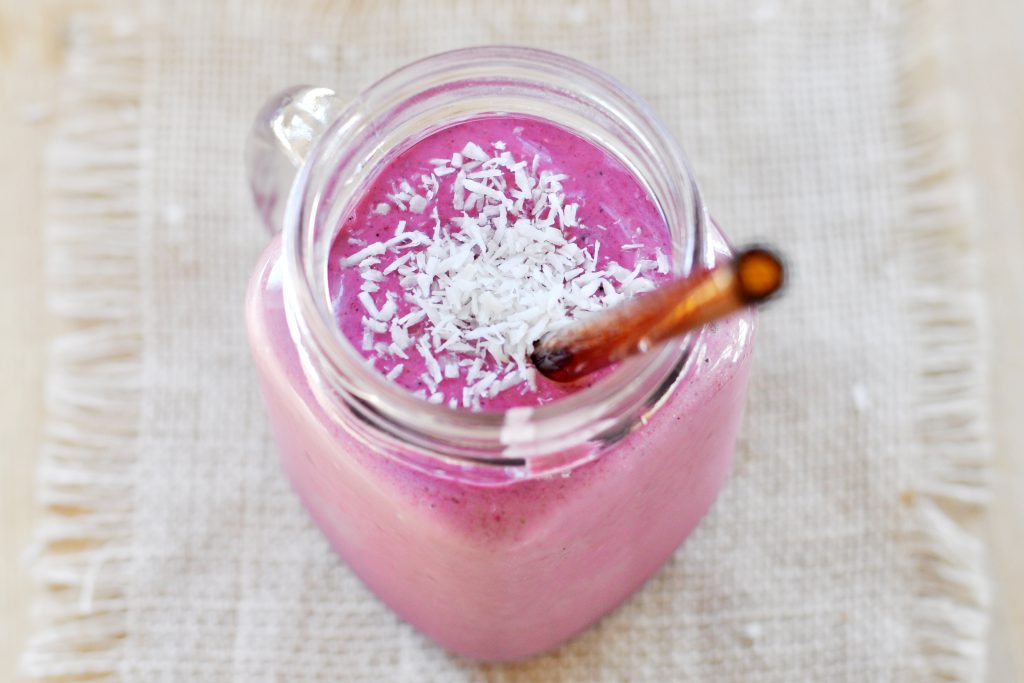 Pink PB Smoothie, Vegan + Gluten-Free
Cuisine:
vegan, gluten-free
Ingredients
2 bananas
2 cups frozen berries (strawberries, raspberries, blueberries)
2 tbs peanut butter
2 tbs ground flax
1½ cups almond milk
shredded coconut
Instructions
Blend bananas, berries, peanut butter, flax and milk together until completely smooth.
Transfer to glasses and sprinkle with shredded coconut.