If you follow me on Instagram you probably know that lately I've been a big fan of grilled sandwiches for lunch. It all started when I spotted a never-used George Foreman Grill at my Uncle's house and decided to bring it home, hoping to use it as a panini press.
Ever since, I've been grilling up sandwiches left and right! They've been my go-to, easy lunch for a while now (and always a big hit on Instagram) and today I would like to share my super simple tricks for Vegan Grilled Sandwich Magic.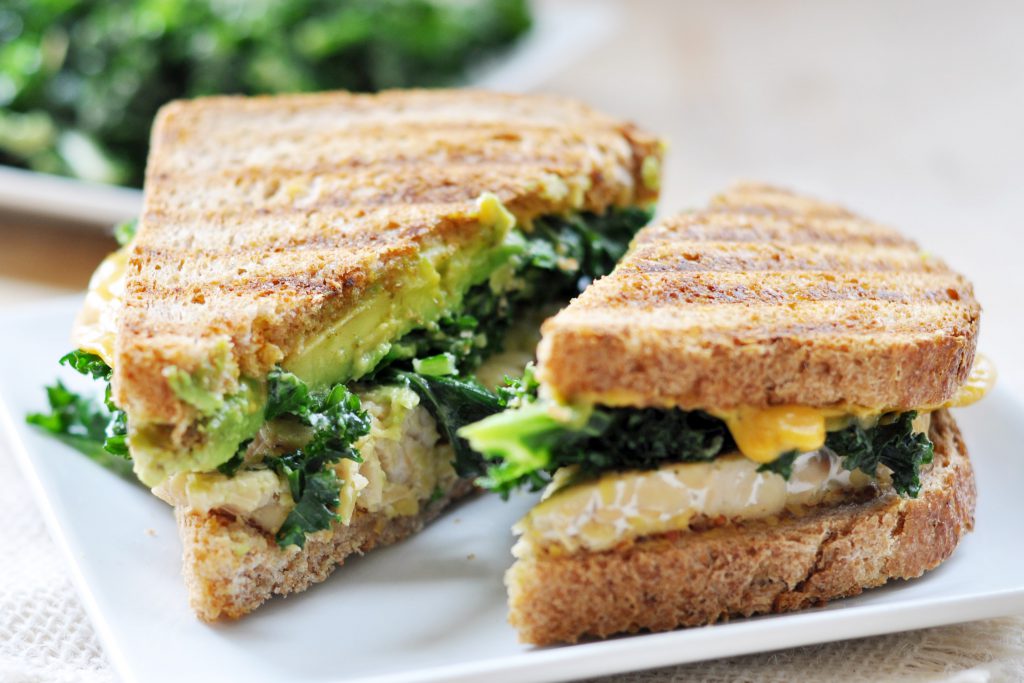 The following is my basic template (and a few recommendations) for building colorful kitchen style sandwiches. Pick one item (or as many as you want!) from each category and you'll be good to go!
The Bread
Spelt bread (low gluten, but not gluten-free)- homemade or from Bread Alone.
Gluten-Free Brown Rice Bread– I keep a stash in my freezer.
Gluten-Free Millet and Flax Bread from Sami's Bakery– I've only found this brand at a few health stores but it's by far the least "gluten-free tasting" gf bread out there!
The Spread
Hummus- homemade or store-bought
Mustard (dijon is my favorite)
Tahini
Vegan Mayo– Ross can't live without it on his sandwiches.
The Protein
Grilled tempeh- simply marinate in tamari and lightly fry on each side. You can make a big batch to store in the fridge for a few days worth of sandwiches.
Baked tofu- I'll often have leftover baked tofu in the fridge from dinner.
Chickpea or Tempeh Tuna Salad
The Veggies
Avocado- avo slices are priority #1 in my sandwich in everything.
Sauerkraut- another big MUST for me!
Leftover salad- my go-to quick salad is kale marinated in olive oil, tahini and tamari. I'll often have leftovers in the fridge and they make the perfect sandwich addition.
Sauteed greens- lightly wilt chard, spinach or kale before adding it to your sandwich. This takes just a minute and adds an amazing texture.
The Vegan Cheese
Chao slices- I love how melty this cheese gets. The coconut herb flavor is my current favorite.
Daiya slices- cheddar or provolone-you can't go wrong.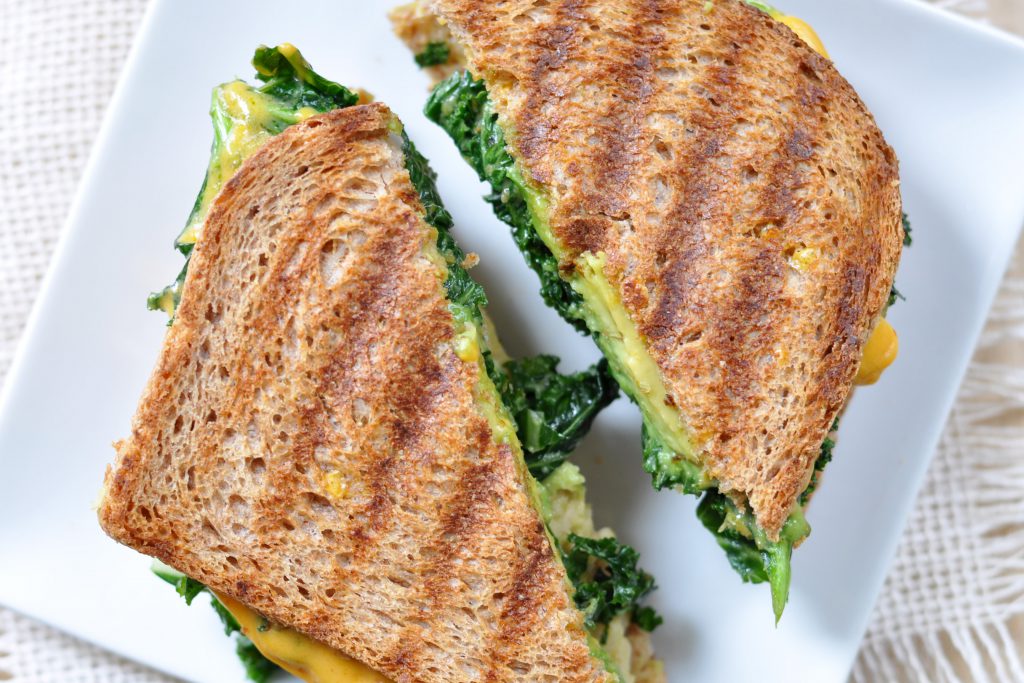 Feeling creative for lunchtime yet? Here are a few photos to inspire your next lunch…