If you're a regular reader of the blog you probably already know I have a slight obsessions with making mini/individual size versions of recipes. I can't explain it…I've always found miniature bakeware adorable and I love making multi-serving recipes into handheld versions.
With that said, I'm super excited to share today's Vegan Strawberry Pie Mini Muffins! Originally I was planning to make a strawberry version of my vegan blueberry pie with spelt crust but then I had a change of heart and decided to make muffins, but THEN i decided combine the two!
Spoiler alert- this recipe really is just pie shaped like mini muffins. The prep work on this recipe is a little more complicated than your average pie and the mini lattice crusts are a little tricky…but I promise it's worth it! I ended up bringing this batch to a dinner party and the way that everyone could just grab a muffin and we didn't need another set of plates for desserts PLUS the fact that they are super tasty made them a huge hit!
If tiny lattice crust work isn't your thing, you can also make this recipe into a full size pie!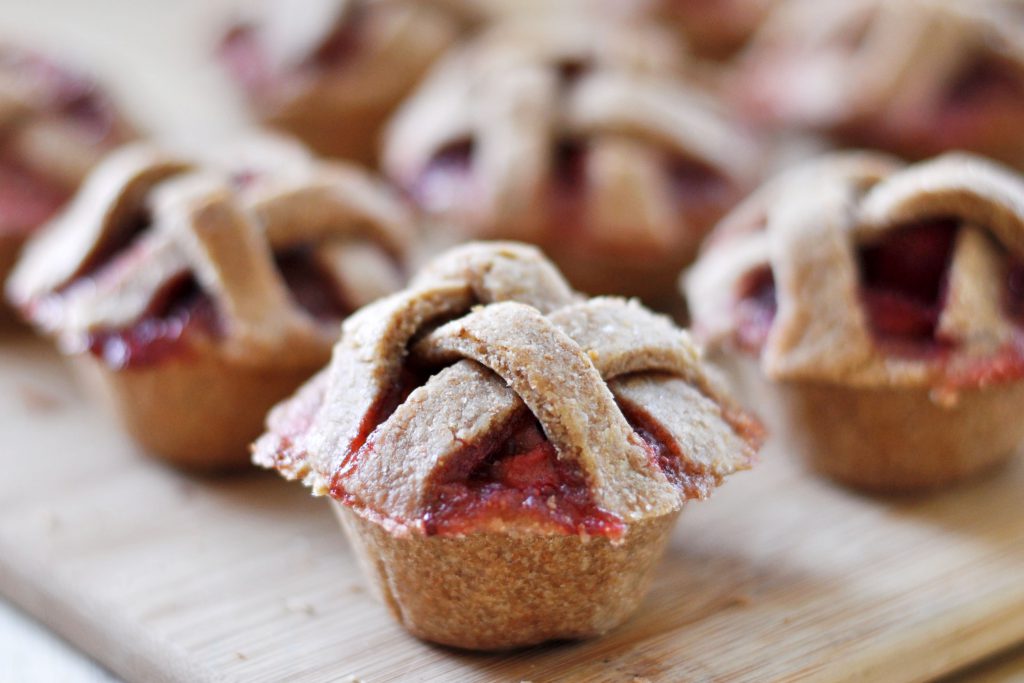 Vegan Strawberry Pie Mini Muffins
Ingredients
⅔ cup vegan butter (I used Earth Balance)
2 cups spelt flour+ extra for sprinkling
2 tbs coconut sugar
¼ cup cold water
dash of salt
5 cups strawberries, chopped
¼ cup coconut sugar
¼ cup water
¼ cup cornstarch
juice of one lemon
dash of salt
extra coconut sugar for sprinkling
Instructions
Preheat oven to 400°. Grease a mini muffin tray.
To prepare crust, pulse butter, flour, 2 tbs coconut sugar, ¼ cup water and salt in food processor until thoroughly combined. Scoop out dough, roll it into a ball and chill in refrigerator for 20 minutes.
While dough chills, prepare the filling by combining strawberries, ¼ cup coconut sugar, ¼ cup water, cornstarch, lemon juice and salt in a bowl. Stir until mixed. Set aside.
Sprinkle flour on a clean surface. Cut ball of dough in half. Use a rolling pin to roll out half of the dough until it's about ⅓" thick. Use a mason jar lid to cut circular pieces of dough. Place a piece of dough over each spot in muffin tray and use your fingers to press the edges in.
Scoop 1-1.5 tablespoons of strawberry filling into each spot.
Roll out the remaining dough and either place another layer of crust over top (poke holes in the center) or cut strips of dough and create a lattice pattern (as shown in the photos).
Sprinkle extra coconut sugar over top crust. Bake in oven for 20 minutes, until edges are golden. Remove from oven and let cool completely before removing from tray.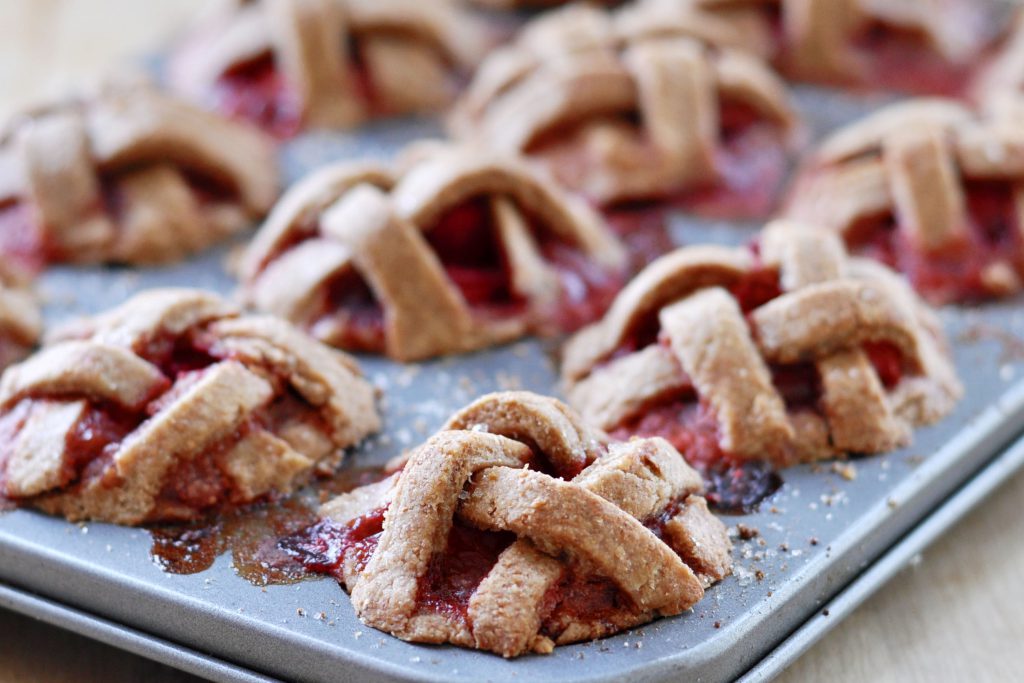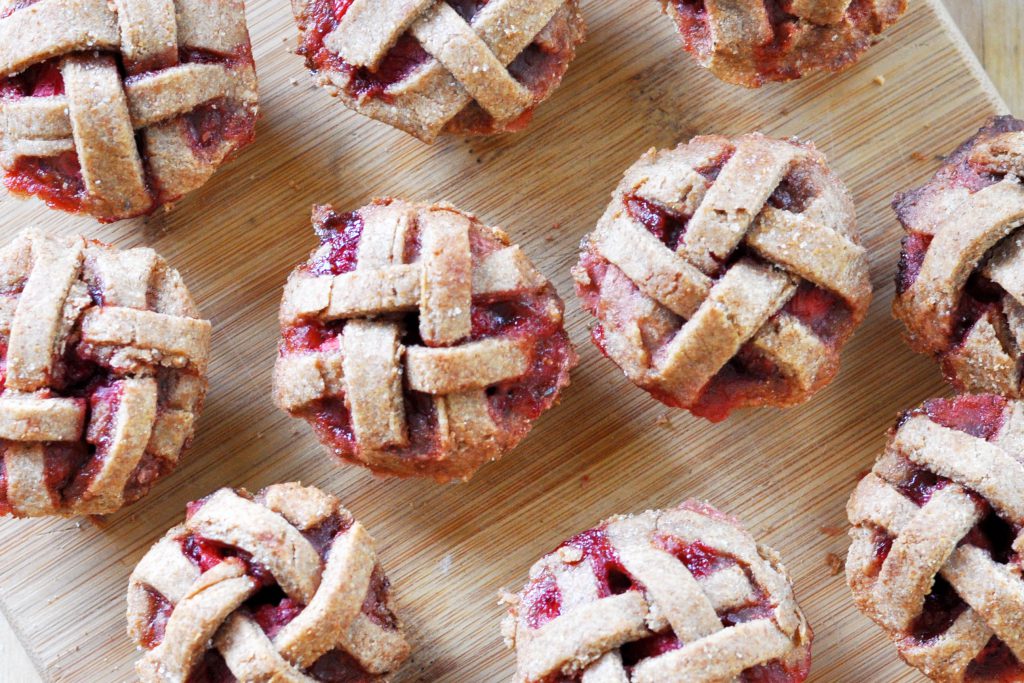 Perfect topped with cashew cream and cacao nibs…