Sometimes a recipe I enjoy on the regular is so simple that it doesn't even occur to me to post it here.
Today's Vegan Sweet Potato and Avocado Toast is totally one of those recipes. Last week I shared a photo of this toast and it was only after it received a bunch of yum!'s that I realized I should actually post the recipe. My motto is colorful, not complicated, after all!
Even though this toast is super simple, it takes a little bit of forethought since it calls for a roasted sweet potato. Whenever I roast sweet potatoes for dinner I try to throw in a couple of extra ones so I can refrigerate the puree to use on toast the next day (or get fancy with bread pudding or cookies).
Ok, it's toast time!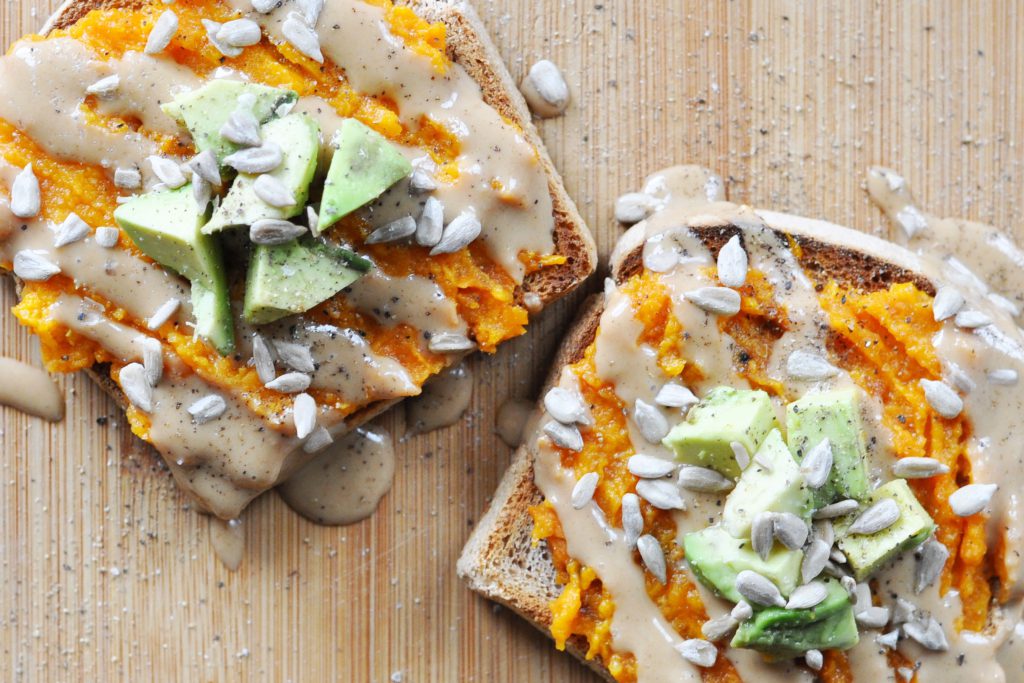 Vegan Sweet Potato and Avocado Toast
Ingredients
2 slices of bread
1 roasted sweet potato
2 tbs tahini
½ avocado, sliced
1 tbs sunflower seeds
salt and pepper to taste
Instructions
Toast bread.
Remove skin of sweet potato and use a fork to mash in a small bowl. Spread mashed sweet potato over toast. Top with all remaining ingredients and enjoy right away!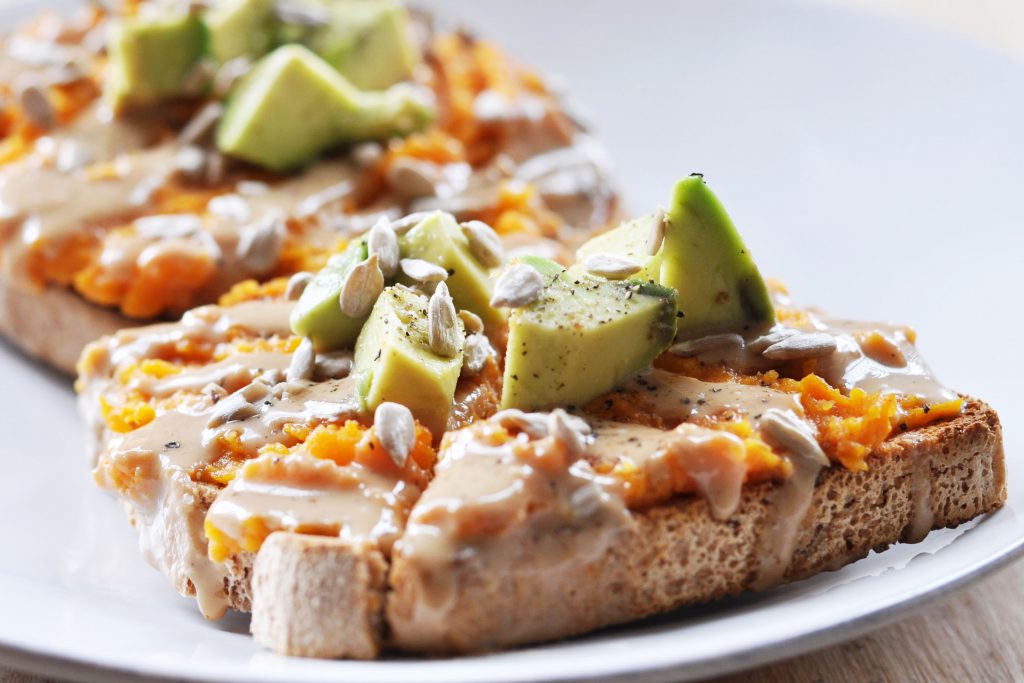 Ps- here's a sneak peek at the new fall rainbow grocery list shirt! This style will be available very soon!