Today's recipe is the perfect October baking project!
This Vegan Quinoa-Oat Pumpkin Bread is hearty, warming and goes perfectly with a mug of hot apple cider. I came up with this recipe as a healthier alternative for that 3pm (pumpkin flavored) sweets craving. This bread is packed with quinoa and oats so it's full of protein and fiber, making it the perfect afternoon snack or fall breakfast.
Personally, I like my slices toasted and spread with coconut butter or vegan butter and topped with cinnamon.
Ps- Since so many of you have asked for the Rainbow Grocery List tank top, I'm happy to say that it's available again until Wednesday! Click here to grab yours!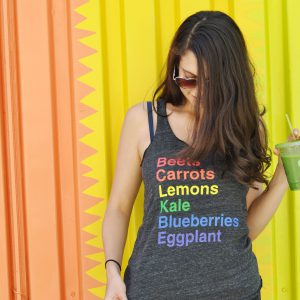 Ok let's make some bread!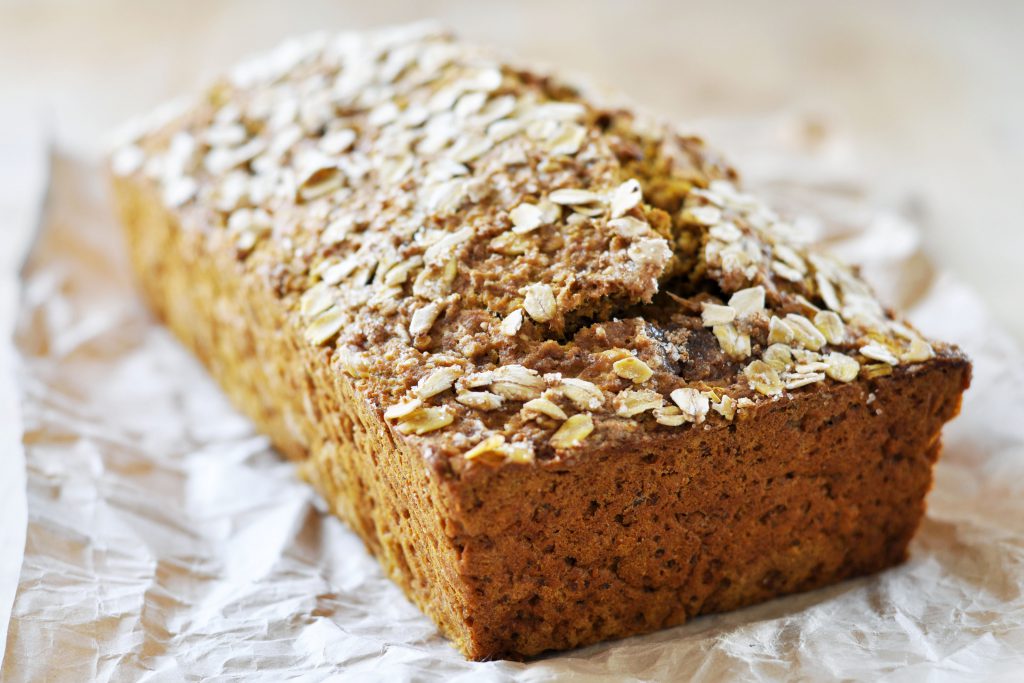 Vegan Quinoa-Oat Pumpkin Bread
Ingredients
1 tbs ground flax
3 tbs warm water
1 cup spelt flour
1 cup rolled oats
2 tbs pumpkin pie spice
1 tbs baking powder
¼ tsp salt
¾ cup pumpkin puree
¼ cup coconut oil, softened
½ cup almond milk
¼ cup maple syrup
1 cup cooked quinoa
1 tbs coconut sugar
Instructions
Preheat oven to 375°. Grease a 9" x 5" loaf pan.
Prepare flax "egg" by stirring ground flax and warm water together in a small bowl. Let sit 10 minutes before using.
In a large bowl, whisk together flour, oats, pumpkin pie spice, baking powder and salt.
In a small bowl, stir together pumpkin puree, coconut oil, almond milk and maple syrup.
Add cooked quinoa and contents of the small bowl to the large bowl and stir until thoroughly combined.
Transfer batter to baking dish and press down in pan. Sprinkle coconut sugar and extra oats on top.
Bake for 45 minutes, until top is golden. When cool enough to handle, remove from baking dish and serve warm.