Even though Halloween has come and gone, I'm still still on a total pumpkin roll!
Recently we had a fall themed brunch and I decided to pumpkin-ize my favorite brownie recipe. I'm happy to say that today's Vegan Pumpkin Double Chocolate Brownies were a super hit at the brunch!
These brownies super rich, chocolatey and fudge-like. They are loaded with chocolate chips, coconut sugar and vegan butter so they aren't exactly the healthiest treat out there (prefer healthier brownies? try these) but they are perfect for a party!
Ps- have you entered the Dream vegan yogurt giveaway yet? We're giving away $120 worth of products and coupons and there's still time to enter before it closes on Wednesday!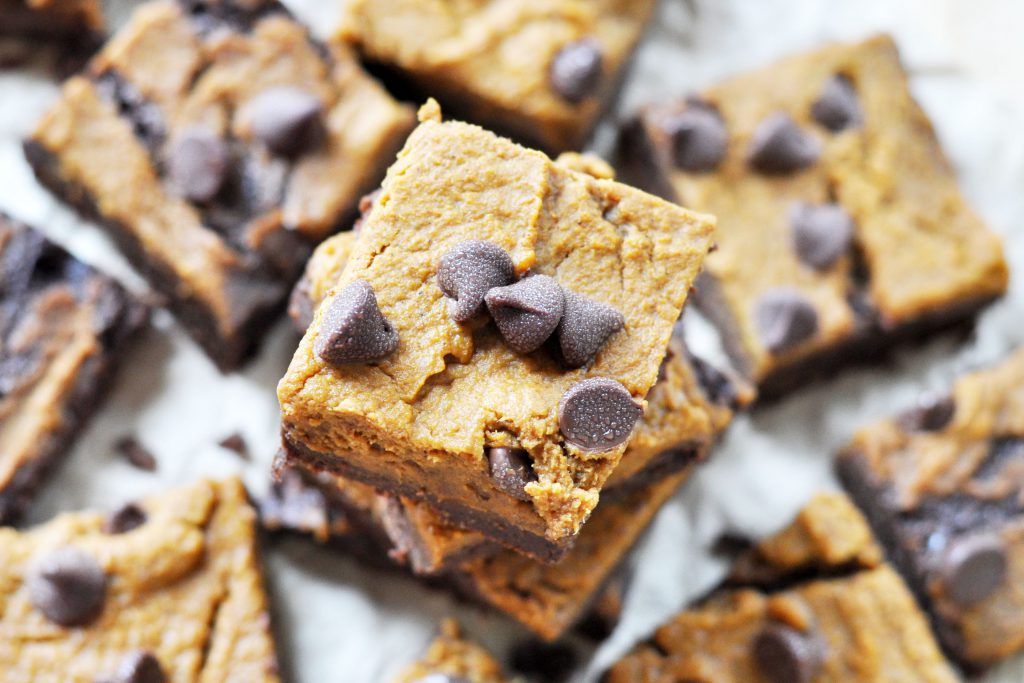 Vegan Pumpkin Double Chocolate Brownies
Ingredients
1.5 cup pumpkin puree (or 1 can)
3 tbs cornstarch
¼ cup maple syrup
1 tbs pumpkin pie spice
dash of salt
1 tbs ground flax seed
3 tbs warm water
1.5 cups spelt flour
1 cup coconut sugar
½ cup cocoa powder
¼ tsp baking soda
⅛ tsp baking powder
½ cup + ¼ cup chocolate chips + extra for sprinkling, divided
⅓ cup vegan butter
¼ cup + 2 tbs non-dairy milk
1 tsp vanilla extract
Instructions
Preheat oven to 350°. Grease a 9″ x 13″ baking dish.
Prepare pumpkin layer by stirring together pumpkin puree, cornstarch, maple syrup, pumpkin pie spice and salt in medium bowl. Set aside.
Prepare flax "egg" by stirring together flax and water. Let sit for 10 minutes before using.
In a large bowl, whisk together flour, sugar cocoa powder, salt, baking soda and baking powder.
Heat a small saucepan on stove at low heat. Add ½ cup chocolate chips and butter. Stir until completely melted. Turn heat off and stir in flax "egg", milk and vanilla. Stir everything together until smooth, then stir into large bowl.
Mix until everything is thoroughly combined. Fold in ¼ cup chocolate chips.
Spread batter out evenly in baking dish. Use a spatula to spread pumpkin layer on top. Sprinkle with remaining chocolate chips.
Bake for 20-25 minutes (less time for fudgy brownies, more time for cakey brownies), until edges are crisp. Let brownies cool completely before slicing.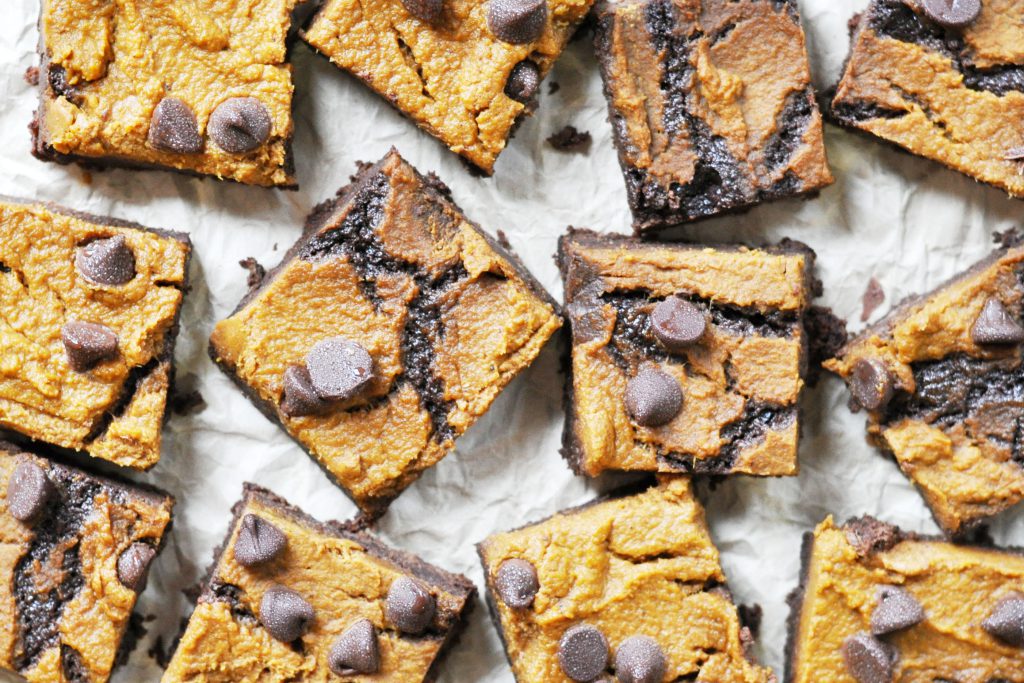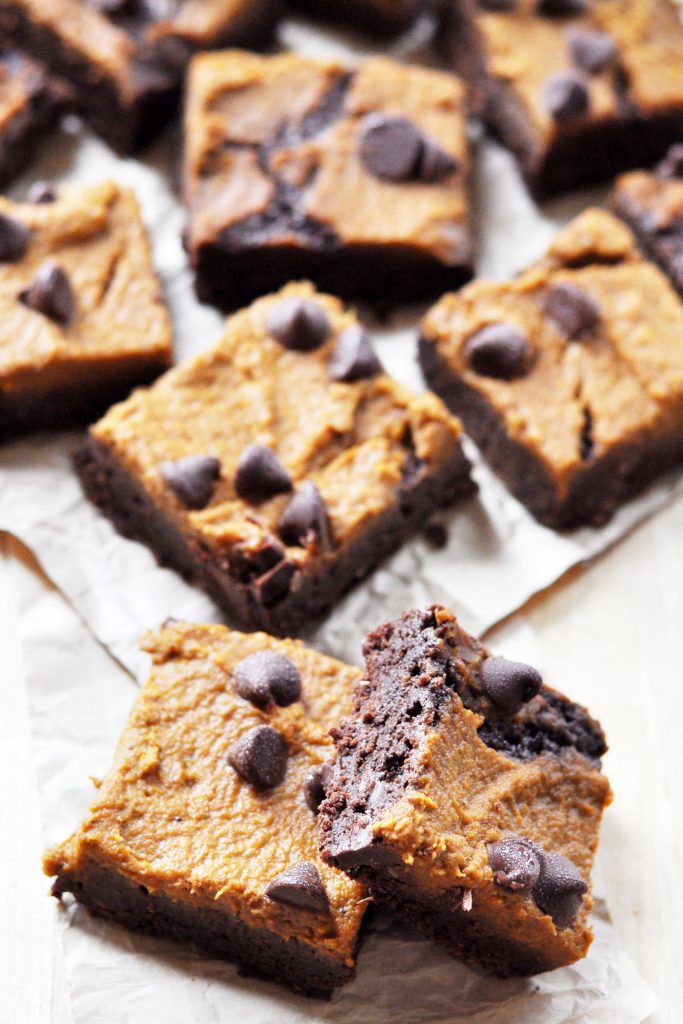 Did I mention the brownies go perfectly with Pumpkin Apple Spice Muffins?