This one is for the sweet and savory snack lovers!
Aren't slightly savory sweets just the best? Today's Vegan Rosemary-Tahini Thanksgiving Cookies combine the flavors of tahini, rosemary and chocolate into a crispy (in the good way) cookie. I like these cookies as the perfect after dinner (or Thanksgiving feast) bite since the combo of flavors makes them very satisfying.
I used pie crust cutters to make the leaf shapes but any cookie cutter will do!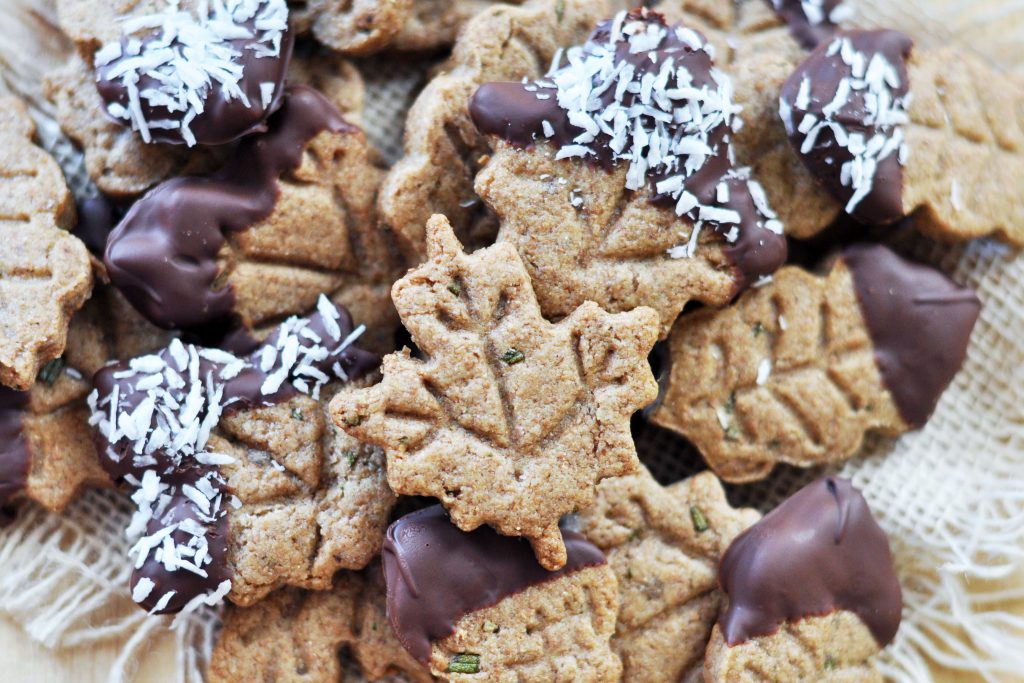 Vegan Rosemary-Tahini Thanksgiving Cookies
Ingredients
1 tbs ground flaxseed
3 tbs warm water
2 cups spelt flour + extra for sprinkling
⅔ cup coconut sugar
½ tsp baking soda
⅛ tsp salt
⅓ cup coconut oil
⅓ cup tahini
2 tsp vanilla extract
¼ cup non-dairy milk
2 tbs chopped fresh rosemary
½ cup chocolate chips
¼ cup shredded coconut
Instructions
Preheat oven to 350°. Grease a baking sheet.
Prepare flax "egg" by stirring together flax and water in a small bowl or cup. Let sit 10 minutes before using.
In a large bowl, whisk together flour, coconut sugar, baking soda and salt.
In a small bowl, stir together coconut oil, tahini, vanilla, milk and the flax "egg".
Add contents of small bowl to large and mix until thoroughly combined (can use electric mixer). Fold in rosemary.
Sprinkle extra flour on a clean surface. Use a rolling pin to roll dough out so it's ⅓" thick. Use cookie cutters to cut shapes and place on baking sheet. Repeat until all dough is used.
Bake for 11-13 minutes, until edges are lightly golden. Let cool completely.
In a small saucepan, melt chocolate at low heat. Dip cookies in chocolate, sprinkle with coconut and place on a baking sheet lined with parchment paper. Place in refrigerator to harden chocolate.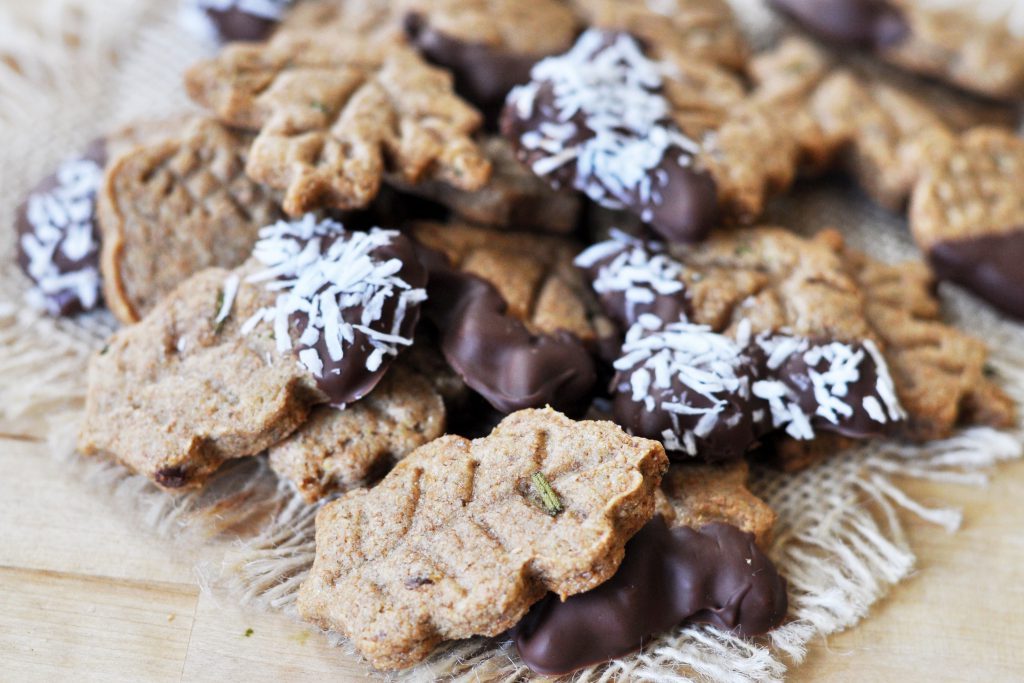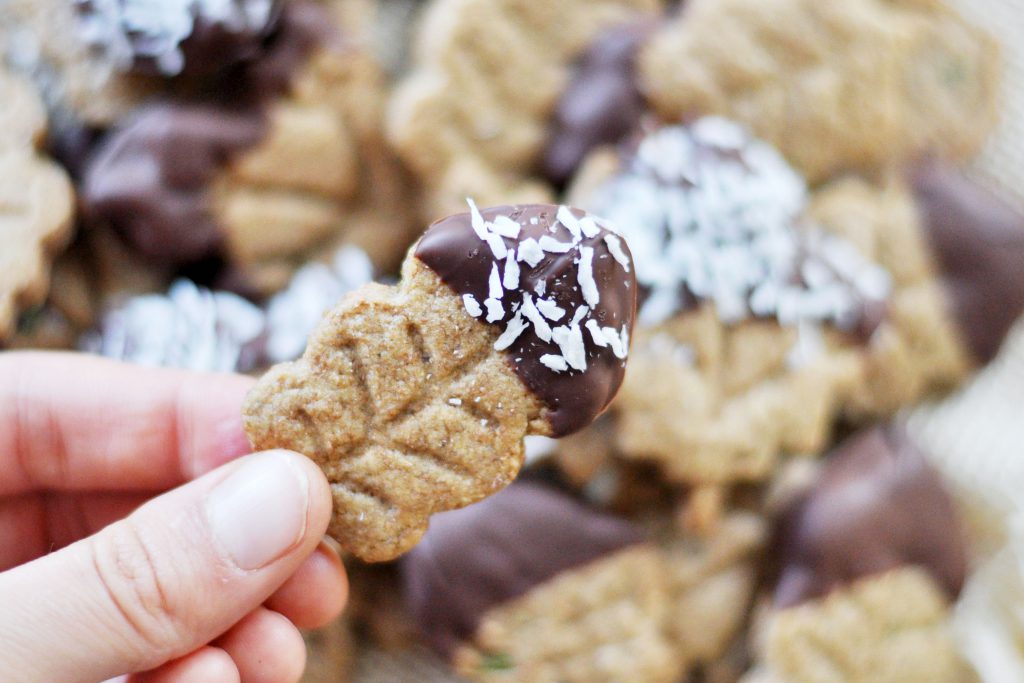 Have you downloaded your free Vegan Thanksgiving ebook yet? Click to get yours!