My friends and family know that my go-to gifts are always kitchen items. I try not to go too crazy with gadgets that won't actually be used but I am definitely a fan of anything that makes cooking easier and more fun.
I've compiled The Colorful Kitchen Holiday Gift Guide to share my favorite kitchen tools that I actually use on a regular basis. These items are perfect for anyone on your list who likes to cook or wants to like to cook- or just for you!
The Colorful Kitchen Holiday Gift Guide
My shirts are back for a little less than a week! Guaranteed delivery by Christmas.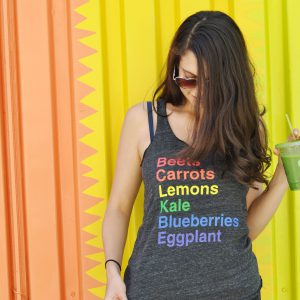 2. Lemon Juicer
I hate having to pick out seeds when I squeeze lemons by hand and this clever device prevents that from happening.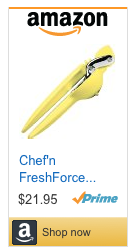 My husband always packs his lunch in this stainless steel carrier. He usually fits a sandwich, carrots, hummus and whatever cookie/brownie/dessert we have around.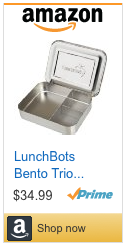 I'm obsessed with these cute cutters. Check out how I use them here.
5. Isa Does It
I received this for my birthday and it's by far my most-used cookbook! The Vegan "Glam" Chowder is a must try!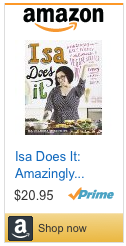 I've heard such great things about this book, I'm hoping I get it as a gift this year (wink wink, Ross).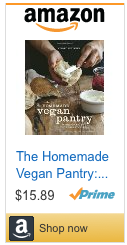 7. Spiralizer
This is by far the best spiralizer I've tried. Perfect for making veggie noodles.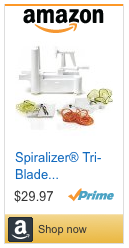 8. Really big jar of coconut oil
I know I can't be the only one who would love a giant jar of coconut oil!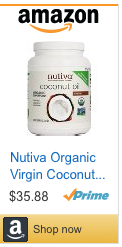 We received this mixer (aqua sky color) as a wedding gift and it's been a total game changer for me. I use it for everything from making bread to pie crust to cookies. It's a little bit of a splurge but totally worth it for someone on your list who loves to bake.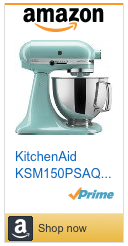 10. Vitamix Blender
I've used my Vitamix Blender at least 1-2 times a day for the past 9 years. It can seriously make anything super smooth, even things like nuts and greens that other blenders can't always do.
What other kitchen tools are you wishing for this year? Let me know in the comments!