Tis the season for handheld party food!
Today's Vegan & Gluten-Free Sweet Potato Mac n' Cheese Cups (aka mac muffins) are an easy variation on one of the most popular recipes from the blog, Sweet Potato and Kale Mac n' Cheese.
I go back and forth between loving a really creamy bowl of mac and craving a mac with crispy edges (like when I bake it in a skillet). This recipe has the best of both worlds because the top and edges get perfectly crispy, while the inside stays ooey-gooey (sounds weird but it's a good thing!). Plus handheld mac is really fun.
In the original recipe I used spiral-shaped pasta but I found that traditional elbows worked best for the cups since the shapes fit into each other so nicely. I also swapped spinach for kale because it's what I happened to have in my fridge. For the breadcrumbs, I used something from the back of my cabinet that was on the verge of expiring (#foodbloggerproblems) but next time I'm totally trying these!
The recipe will make about 24 mini-muffin sized cups. Feel free to go crazy and try full sized muffins- just add a few minutes of baking time.
Before we get to the recipe, have you signed up for Color Your New Year yet? Let's start fresh together in 2016!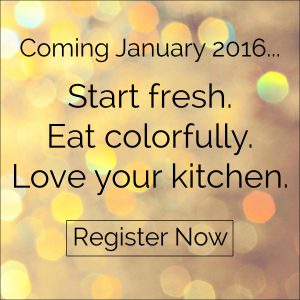 Ok, it's mac time!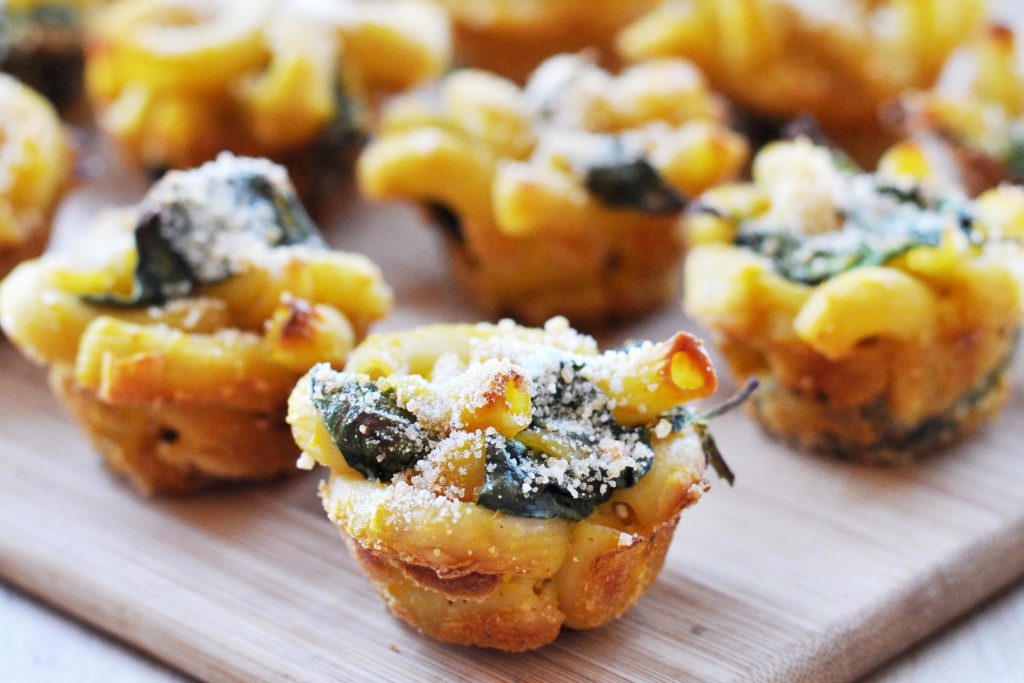 Sweet Potato Mac n' Cheese Cups, Vegan & Gluten-Free
Recipe type:
entree, snack
Cuisine:
vegan, gluten-free
Ingredients
olive oil for greasing
¼ cup bread crumbs
1 batch Sweet Potato and Kale Mac n' Cheese (see link above)
Instructions
Preheat oven to 375°. Grease mini muffin tin with olive oil. Sprinkle with bread crumbs.
Spoon mac n' cheese into muffin cups until slightly overfilled. Sprinkle bread crumbs on top.
Bake for 25 minutes, until tops are crispy.