Happy holidays, everyone!
I'm finally back in New York and with this cold weather it's actually starting to feel like winter!  I've spent the last two weeks with my family in Florida and with my husband's family in Tennessee. I had such a fun time but I have to admit that after so much holiday eating I'm happy to be back in my kitchen (where the salads and green smoothies live!).
If you're anything like me, you've probably also been overindulging a bit this season. Today I'm excited to share a recipe designed to jumpstart healthy habits for 2016! This Vegan, Gluten-Free New Year's Day Green Smoothie is so easy to make and so delicious to drink (or eat with a spoon, like I prefer).
Usually I use almond milk as the base for my smoothies but for this recipe I used coconut water because of it's super hydrating powers…incase you have one (or four) too many glasses of champagne on New Year's eve! This is a perfect hangover smoothie but it's also a great everyday breakfast because it's so filling nourishing.
After you kick off 2016 with this smoothie, join me for 21 days of deliciously healthy, colorful eating! Color Your New Year kicks off January 4th and I'm so excited to start fresh together. Click here to get the full details and reserve your spot.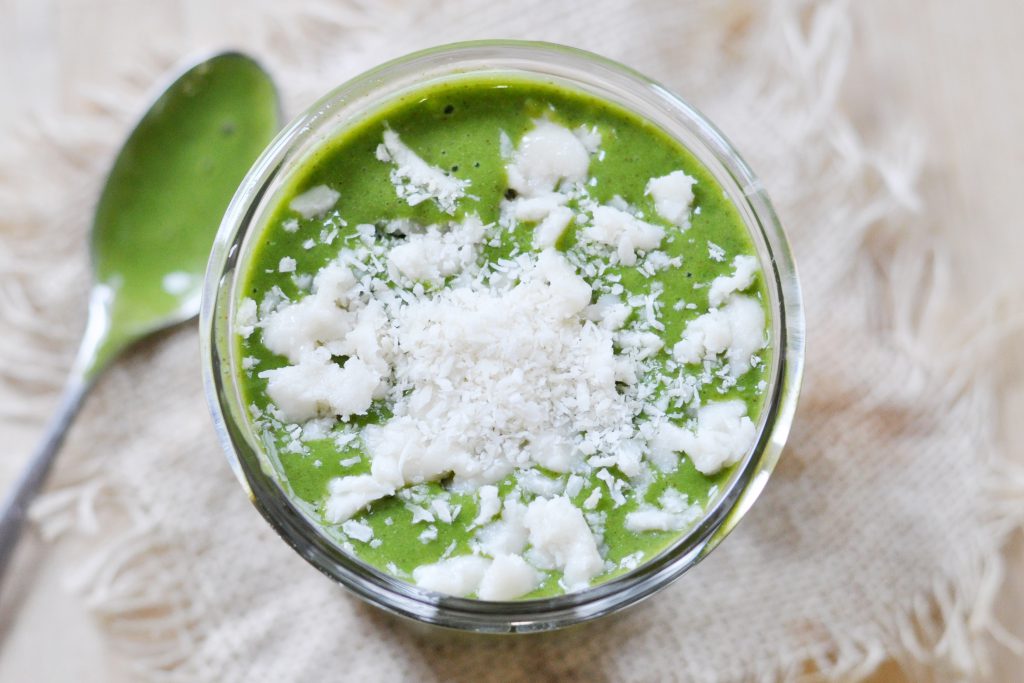 New Year's Day Green Smoothie, Vegan + Gluten-Free
Cuisine:
vegan, gluten-free
Ingredients
Smoothie
2 bananas (i like to freeze mine ahead of time)
1-2 cups spinach
2 tbs your favorite nut butter (peanut, almond, etc.)
1 tbs ground flax seed
1 tbs chia seeds
1-2 cups coconut water (add to desired thickness)
Toppings
2 tbs coconut butter
1 tbs shredded coconut
Instructions
Blend all smoothie ingredients together until smooth. Transfer to glasses or bowls.
Crumble coconut butter on top and sprinkle with shredded coconut.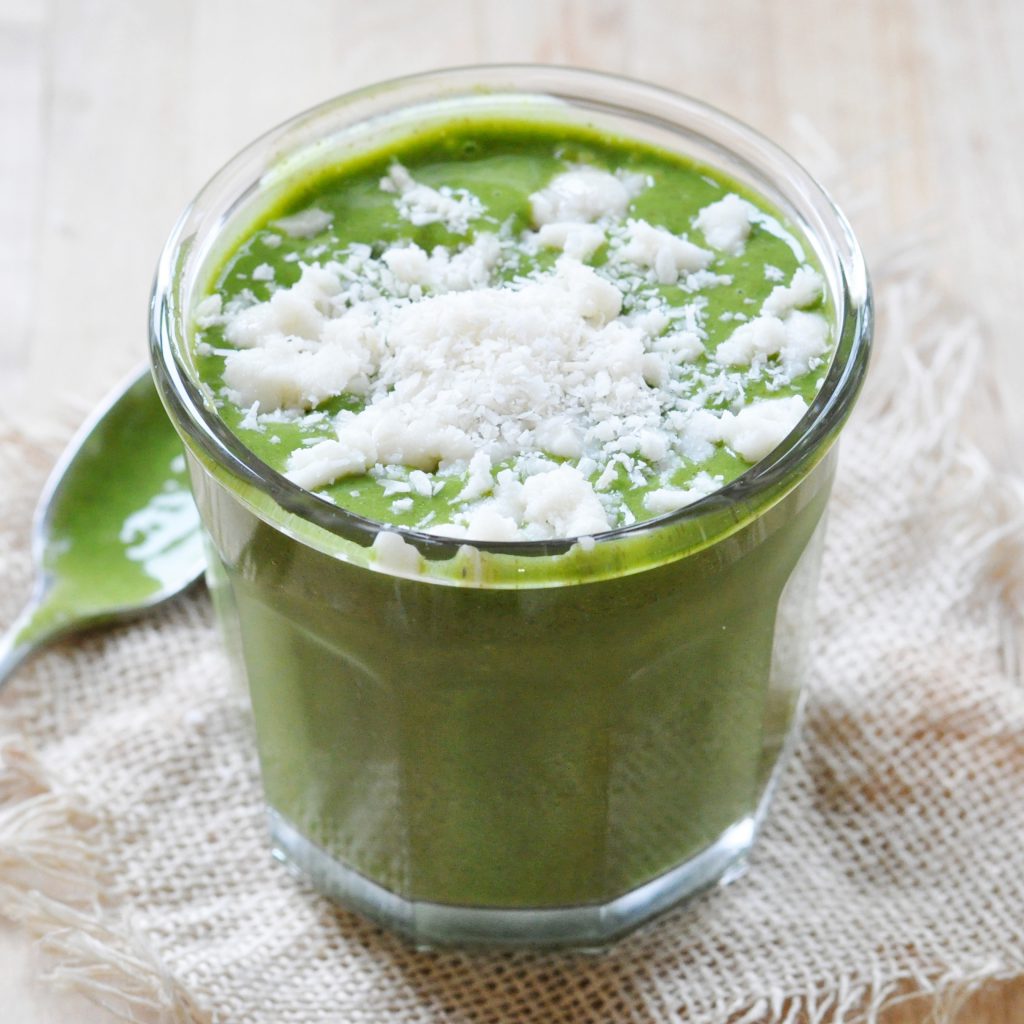 Happy 2016!