I'm not a big football gal but I do love snacks and Beyonce- therefore the Super Bowl is ok in my book!
Today I've rounded up 5 of the most Super Bowl-ish snacks from the blog. All of the recipes are vegan and mostly gluten-free (the biscuits can easily be made with GF flour instead). Everything except the chili is hand-held with makes for super easy snacking.
I'm most excited to make the "Fried" Pickles. I totally forgot about that recipe until now and it's definitely one of the biggest crowd-pleasers!
2. "Fried" Pickles with Avocado-Cashew Aoili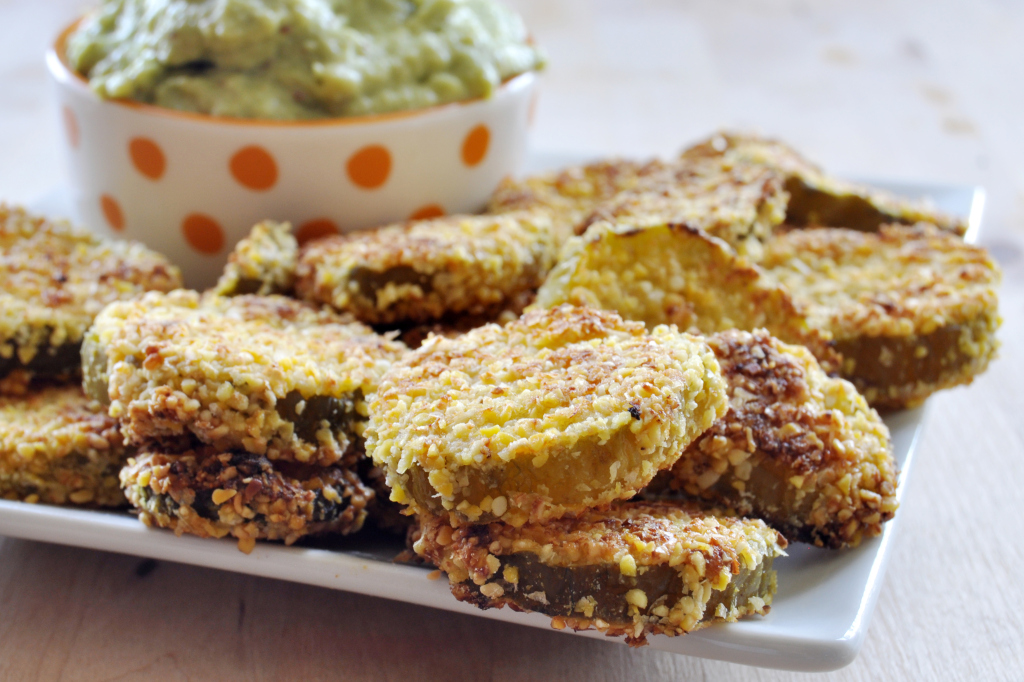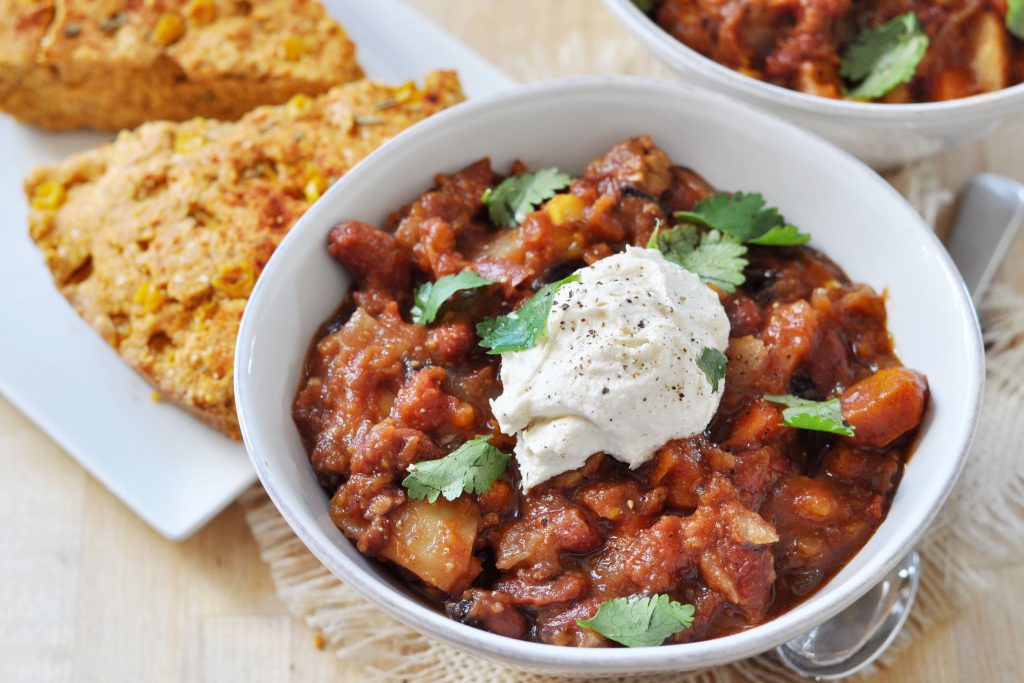 5. BBQ Stewed Carrots with Slaw and Biscuits