During the cold winter months my go-to breakfast is hearty oatmeal with all the fixings. The past week in New York we've had a few days of sunshine (and a few warm but rainy ones) and it's actually starting to feel like spring…which means smoothie breakfast season!
Today I'm excited to share my Vegan + Gluten-Free Easy Green Smoothie Bowl. During smoothie season (now- September) I always keep these ingredients on hand so breakfast is a no-brainer. It's been quite a while since I've started my day with a green smoothie bowl and making this one just felt so good!
I love this recipe for breakfast because it takes just a couple of minutes to make, it looks fancy and actually keeps me full until lunch (it's loaded with protein and fiber). I used Earthbound Farm Organic Sweet Kale for the greens, which I love because they add tons of nutrition without adding an overwhelmingly earthy flavor (we've all had smoothies that are just too green). It's a great choice for people who are new to green smoothies or parents who want to sneak some green into their kids meal.
The toppings can be interchangeable depending on what you have around and what's in season. During the summer I love to go crazy with berries but since they aren't in season yet I went with frozen raspberries. Think of this recipe as a basic template and feel free to get super creative!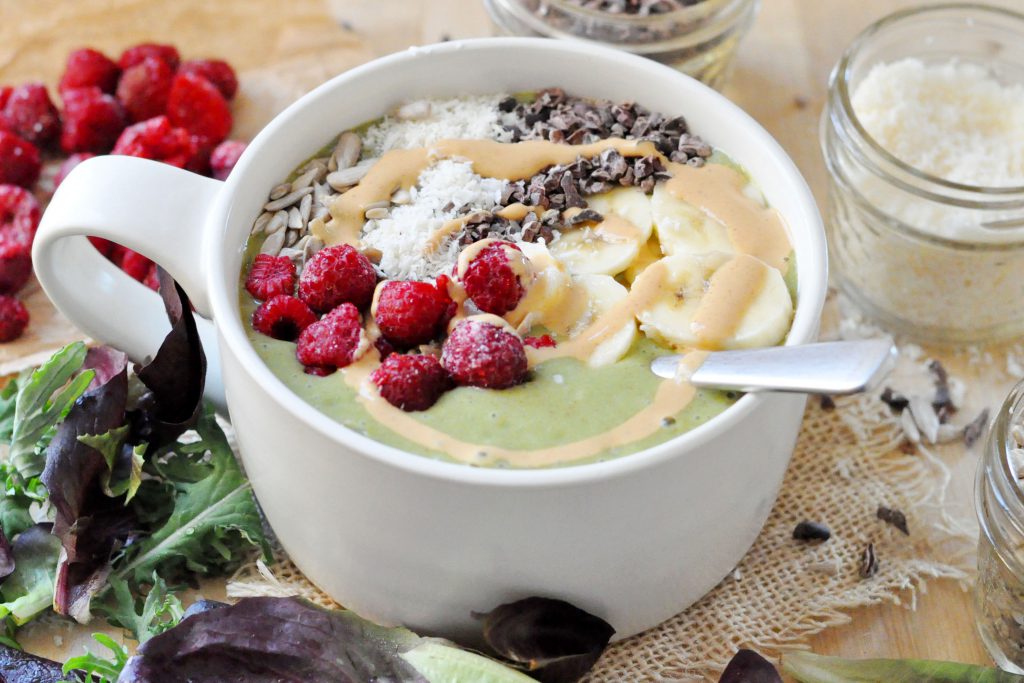 Easy Green Smoothie Bowl, Vegan + Gluten-Free
Ingredients
smoothie
2 bananas
1 cup frozen fruit (I used pineapple)
2 tbs ground flax seed
2 tbs nut butter (I used peanut)
1 packed cup Earthbound Farm Organic Sweet Kale
½- 1 cup non-dairy milk (add to desired thickness)
toppings
1 banana, sliced
½ cup raspberries
2 tbs sunflower seeds
2 tbs shredded coconut
2 tbs cacao nibs
1 tbs peanut butter
Instructions
Blend all smoothie ingredients together until smooth. Transfer to bowls.
Place banana slices and raspberries on top of smoothie. Sprinkle seeds, coconut and cacao. Drizzle peanut butter on top.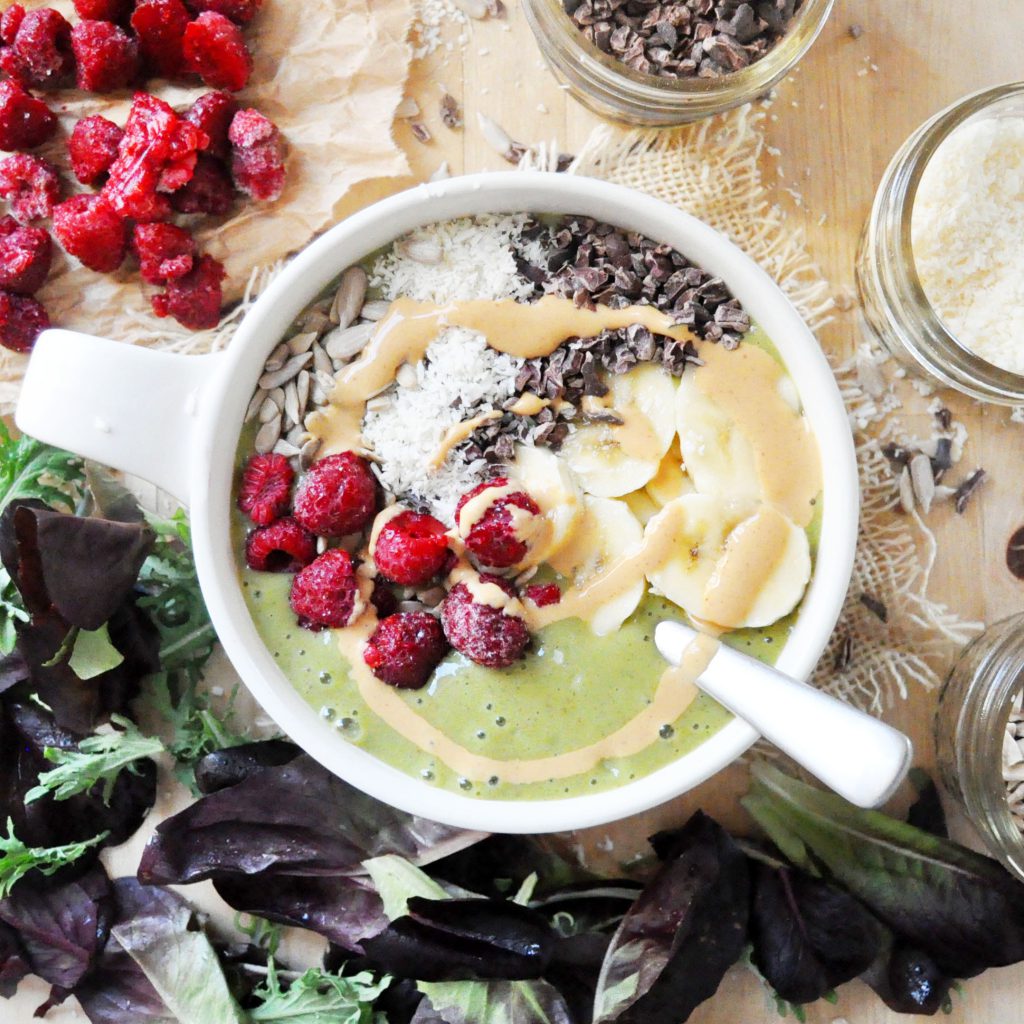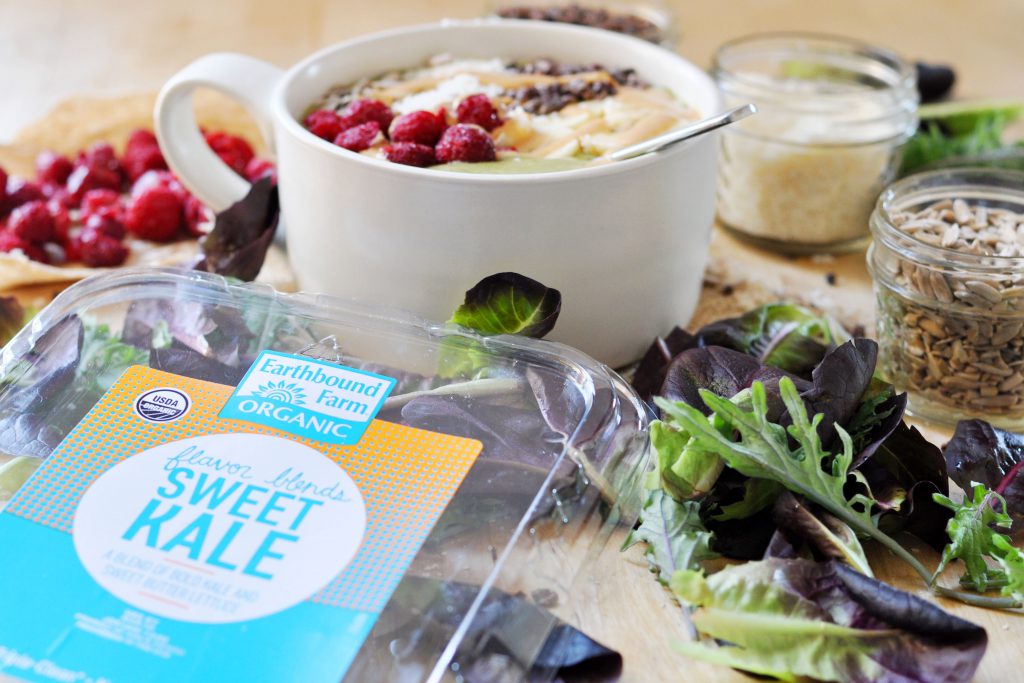 What are your favorite smoothie bowl toppings? Tell me in the comments!
This post was sponsored by Earthbound Farms. All opinions expressed are my own.