*Giveaway below!*
There's nothing I love more than easy, colorful, delicious meals and today's Vegan Chipotle Rainbow Wrap checks all the boxes!  I like this recipe as an easy lunch because it takes just a few minutes to prep and it's perfect to pack for school or work.
To amp up the flavor, I used Sir Kensington's new Chipotle Fabanaise (from their new vegan mayo line), which really brought the taste of the wrap up a level! It's smooth, smokey and rich without being overly spicy. Ross is a longtime chipotle lover and he was practically eating it out of the jar with a spoon!
I've been a fan of Sir Kensington's ketchup and mustard (especially the dijon!) for a while now since their products are natural, vegan and non-GMO, so I could not be more excited about Fabanaise, their new vegan mayo! It's made with aquafaba (chickpea brine) and the texture is light and fluffy while still being rich and creamy. You can find all the Sir Kensington's products at Whole Foods and other health food stores- here's a coupon to get you started!
PLUS I've partnered with Sir Kensington's to give away a package of classic+ chipotle Fabanaise to one lucky reader!
To enter to win vegan mayo sent straight to your doorstep, simply leave a comment with how you're excited to use Fabanaise! The winner will be randomly selected next Monday.*must be in US for shipping. The giveaway is now closed. Thanks to everyone who entered!
Ok, let's get to the rainbow wrap recipe!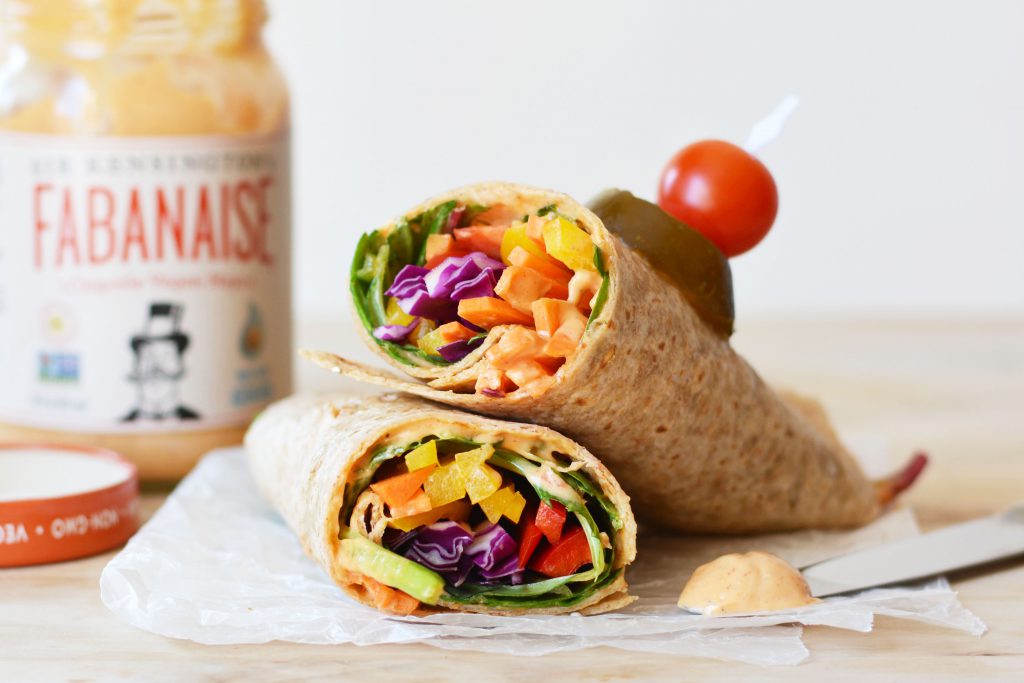 Vegan Chipotle Rainbow Wrap
Ingredients
4 wraps or tortillas
¼ cup (or more!) Sir Kensington's Chipotle Fabanaise
¼ cup plain hummus
2 cups mixed greens
1 red bell pepper, thinly sliced
1 yellow bell pepper, thinly sliced
2 medium carrots, thinly sliced
¼ of a red cabbage, thinly sliced
optional
pickle slices
cherry tomatoes
Instructions
Lay out wraps or tortillas. Spread Sir Kensington's Chipotle Fabanaise over center of wraps. Top with hummus.
Layer greens and all sliced vegetables over hummus. Roll up wraps and slice in half.
Enjoy as is, or use toothpicks with pickle slices and cherry tomatoes to hold everything together.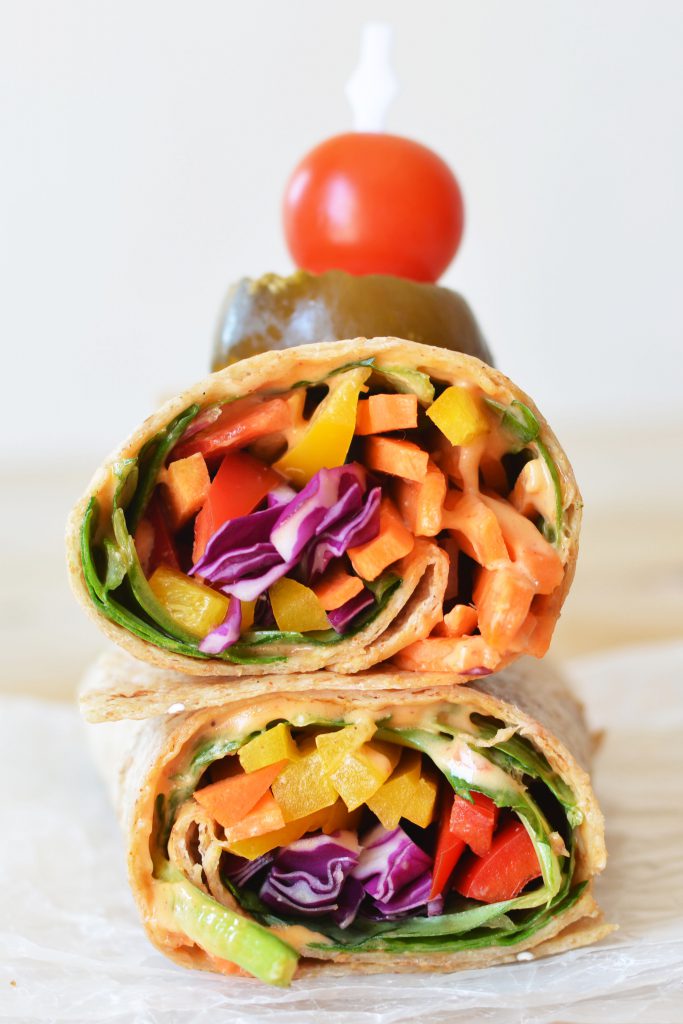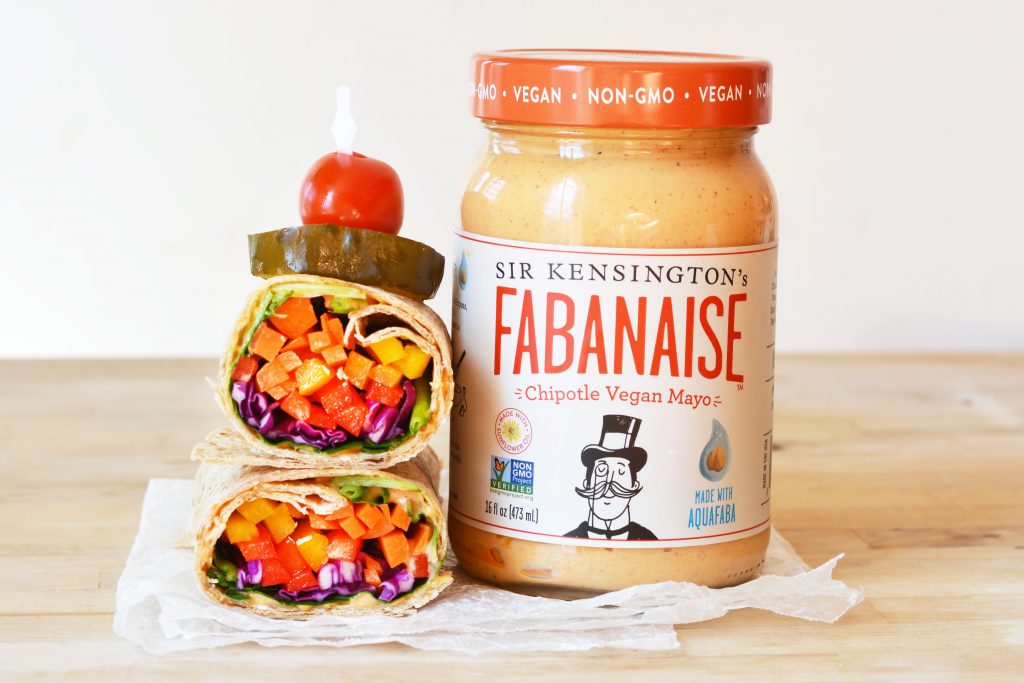 Compensation for this post was provided by Sir Kensington's. All opinions expressed are my own.