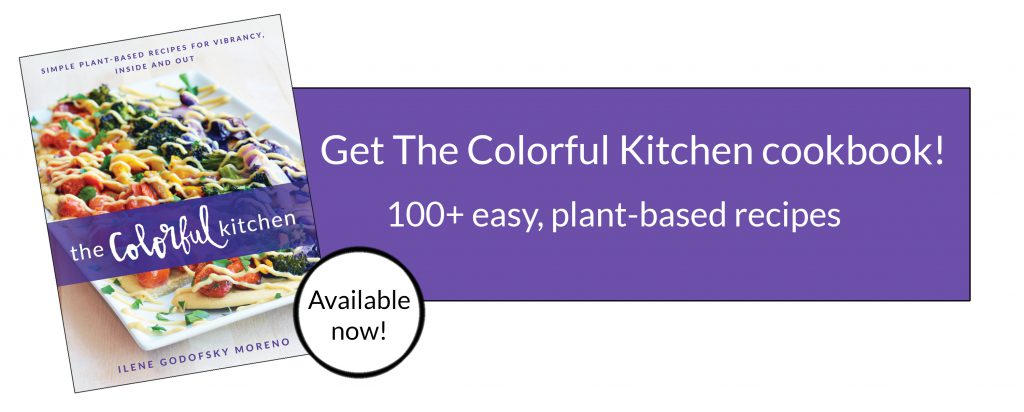 Remember last week when I snuck kale into a delicious batch of cookies? Earlier this week I was in the mood for a breakfast (dessert) bread and I decided to come up with something using greens and oats. As I was chopping up the spinach, I thought "why stop there?" and I decided to throw carrots, raisins, strawberries, blueberries- basically everything that was fresh in my fridge.
The result was today's Vegan Fruit and Veggie Everything Breakfast Loaf and I'm happy to report that it really hits the spot! It's hearty, crispy on the top, soft on the inside and full of flavor. It's perfect for breakfast but I've been enjoying it most as a 4 pm energy snack. I recommend toasting a slice and spreading coconut or vegan butter on top…mm!
Curious what a typical day of meals looks like for me? Check out my chat all about it with MindBodyGreen!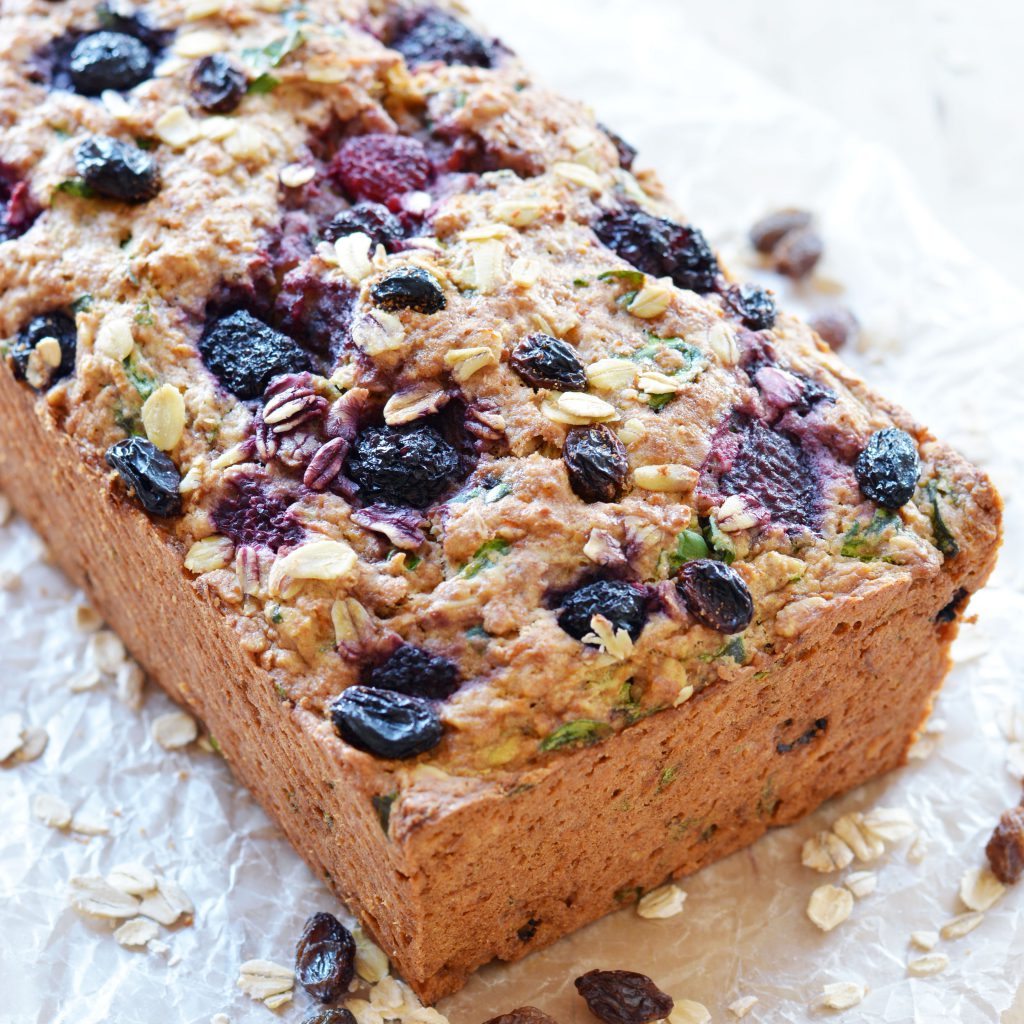 Vegan Fruit and Veggie Everything Breakfast Loaf
Ingredients
dry ingredients
2 cups spelt flour
1 cup rolled oats
1 tablespoon baking powder
1 tablespoon cinnamon
⅛ teaspoon salt
wet ingredients
½ cup coconut oil, melted
½ cup maple syrup
½ cup non-dairy milk
2 teaspoons vanilla extract
fold in
1 cup chopped spinach
1 cup shredded carrot
½ cup raisins
½ cup berries
Instructions
Preheat oven to 375°. Grease a 9" x 5" loaf pan.
In a large bowl, whisk together dry ingredients.
In a small bowl, stir together wet ingredients
Add contents small bowl to large. Stir until thoroughly mixed. Fold in spinach, carrot, raisins and berries.
Transfer batter to loaf pan. Bake for 45 minutes.
Let cool completely before removing from pan and slicing.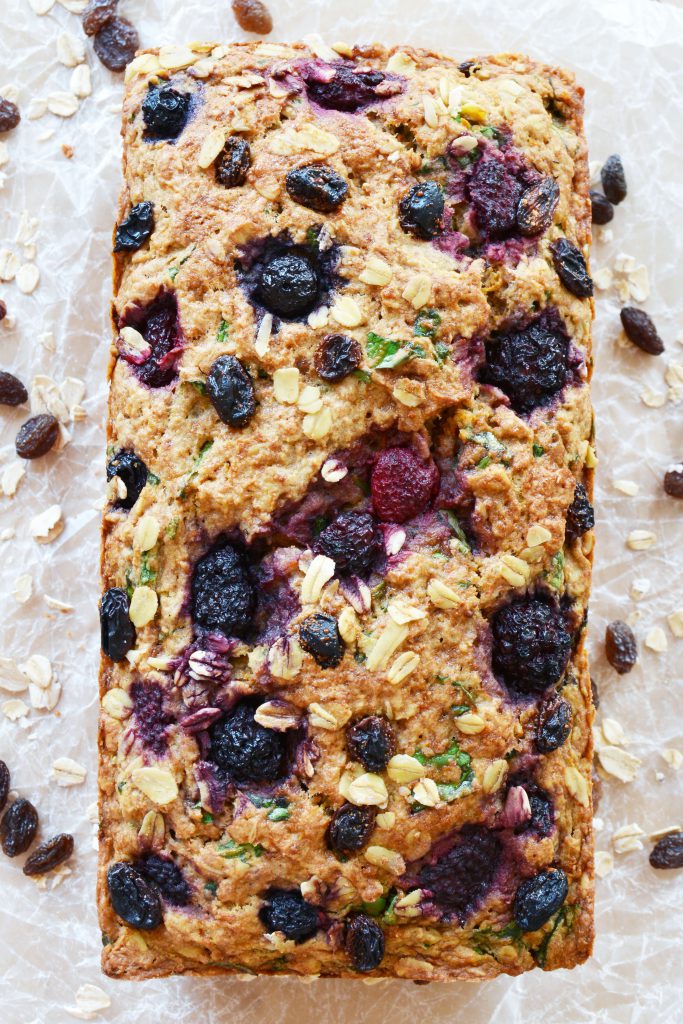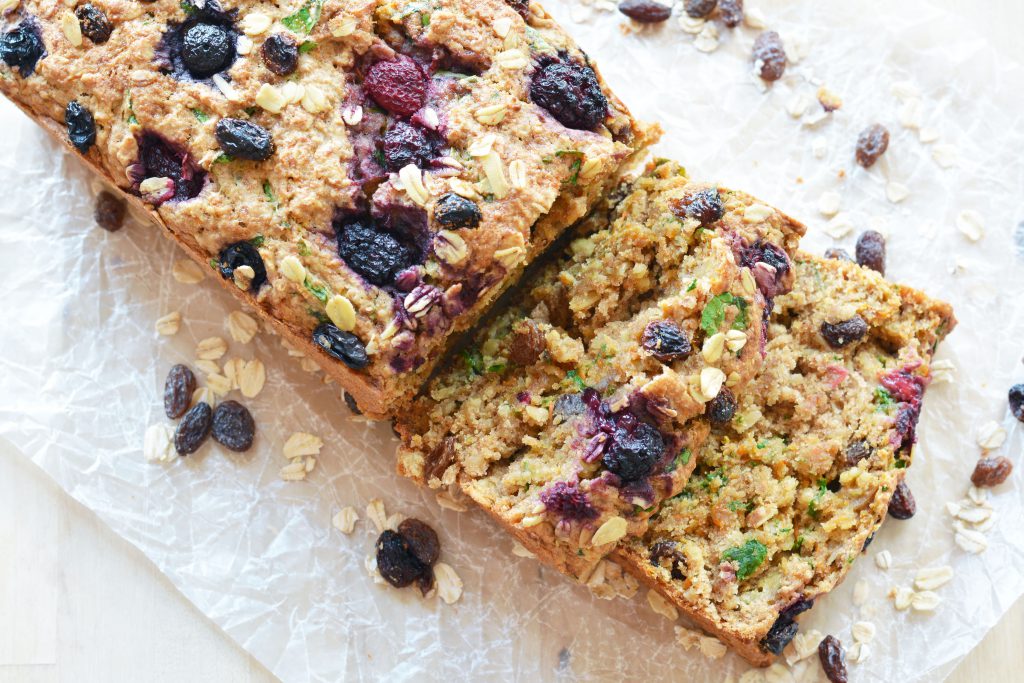 ps- for those of you following along with my pregnancy I'm now at 29 weeks! The photo on the left was taken at 21 weeks and you can really see how much my bump has popped in the past two months! I'm feeling really good these days although my energy has been all over the place. Some days I wake up at 6am with enough energy to deep clean my entire apartment and other mornings it's a struggle to get out of bed by 9am. The third trimester definitely is funky so far!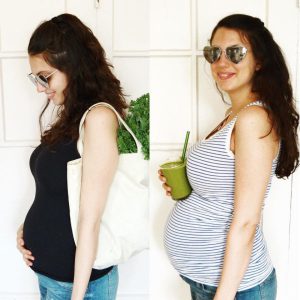 Any third trimester tips from the mamas out there?