As I enter my 36th week of pregnancy (I can't believe my due date is still a whole month away!), I can't help but think about how different my life was a year ago. This time last year, I was putting the final touches on our wedding plans and Ross and I couldn't wait to start relaxing on our honeymoon in Maine.
As we drove up the Maine coast, I remember passing endless roadside stands and restaurants selling lobster rolls. We kept talking about how we couldn't wait to come up with a vegan version when we got home but somehow I completely forgot about our plan until now.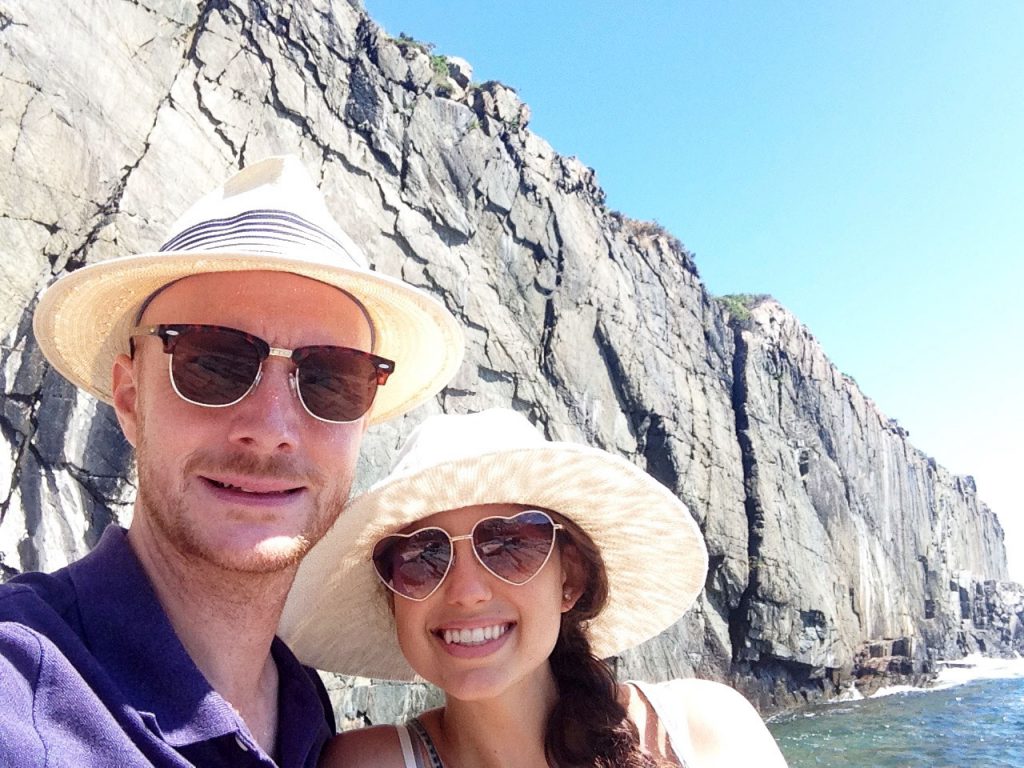 I'm so excited to finally share today's Vegan, Gluten-Free Lobster Roll recipe! Featuring hearts of palm as the "meat", this sandwich tastes like pure summer. The flavor isn't especially "fishy" but everything comes together in a delicious way that's definitely reminiscent of seafood.
I was especially excited to discover these gluten-free hot dog buns because bread other than regular loaves that's both gluten-free and vegan is often hard to come by.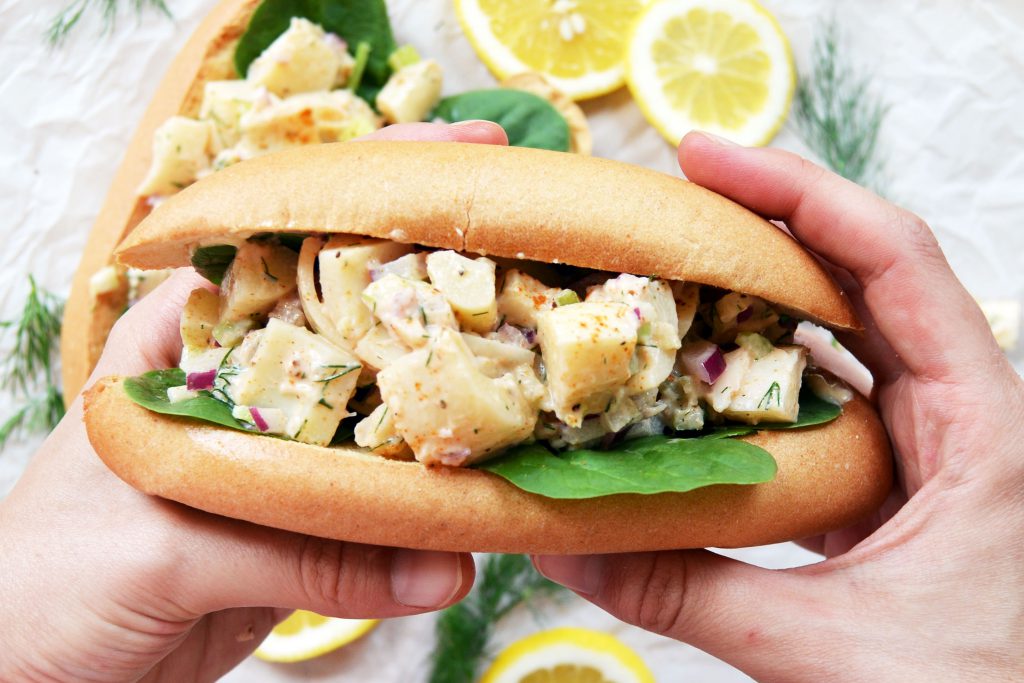 Vegan Lobster Rolls, Gluten-Free
Ingredients
lobster "salad"
2 14-ounce cans of hearts of palm
½ cup diced celery
½ cup diced red onion
2 tablespoon chopped fresh dill
1 tablespoon + 1 teaspoon Old Bay Seasoning
¼ cup + 2 tablespoons vegan mayo
juice of one lemon
salt and pepper, to taste
everything else
4 rolls
vegan butter
handful of greens
lemon wedges
Instructions
Drain the hearts of palm and roughly chop them. Place in a large bowl. Add all remaining "lobster" salad ingredients and stir.
Toast rolls and spread with vegan butter. Sprinkle a few greens on each roll and top with "lobster" salad. Serve fresh with lemon wedges.