Oh my, it's hot out!
It hasn't been easy to stay cool while toting around an extra 30+ pounds of pregnancy weight. In an effort to turn my oven on as little as possible, I've been eating lots of salads, sandwiches and smoothies lately. Today I'm excited to share a super easy and totally filling smoothie bowl that I've been making regularly for breakfast.
This Vegan & Gluten-Free Easy, Berry Breakfast Smoothie Bowl comes together in just a minutes and totally rivals any expensive acai bowl from the juice bar (even though I'll admit I love those too).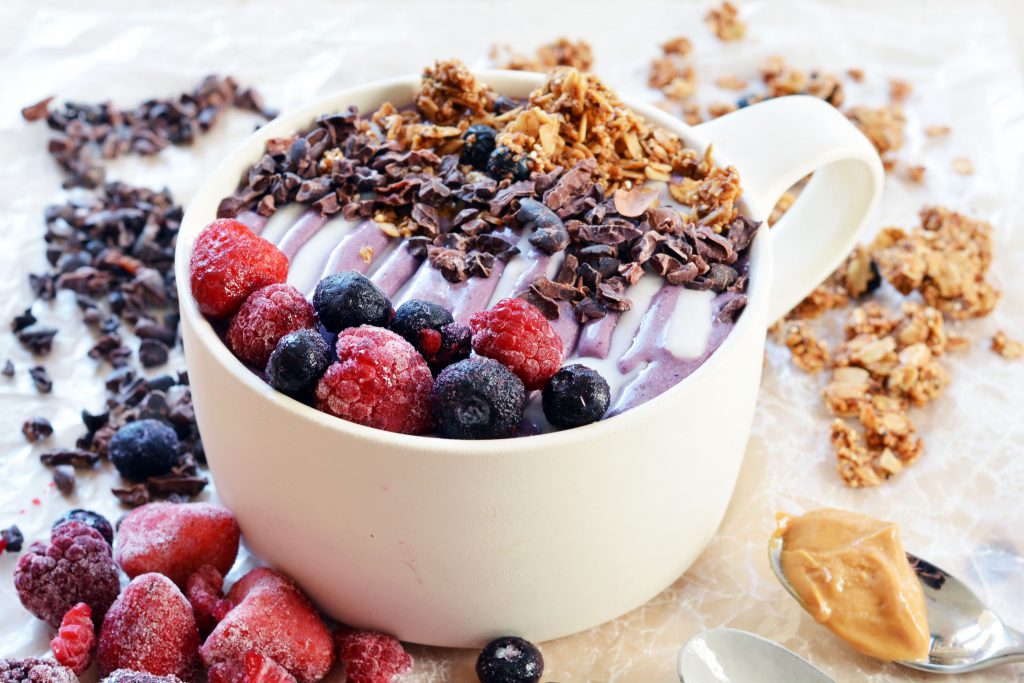 Going to the market (or honestly, going anywhere) has gotten a little less fun for me lately so I've been trying to find ways to make grocery shopping easier. I just put in my first order Thrive Market* and was so excited when my delivery arrived! Thrive is basically an online coop that ships all the best organic dry goods right to your door at a discount. For the items in my first box, I did a little comparison with prices at Whole Foods and Amazon, and Thrive seems to shave about a dollar off each product, making it the most affordable option!
Ok, let's get to the smoothie recipe!

Easy Berry Breakfast Smoothie Bowl, Vegan & Gluten-Free
Cuisine:
vegan, gluten-free
Ingredients
smoothie
2 frozen bananas
1 cup mixed berries
2 tablespoons peanut butter
2 tablespoons ground flaxseed
1 cup non-dairy milk
toppings
Instructions
Blend all smoothie ingredients together until smooth. Transfer to bowls.
Drizzle coconut butter on top of smoothies. Top with berries, granola and cacao nibs. Enjoy with a spoon.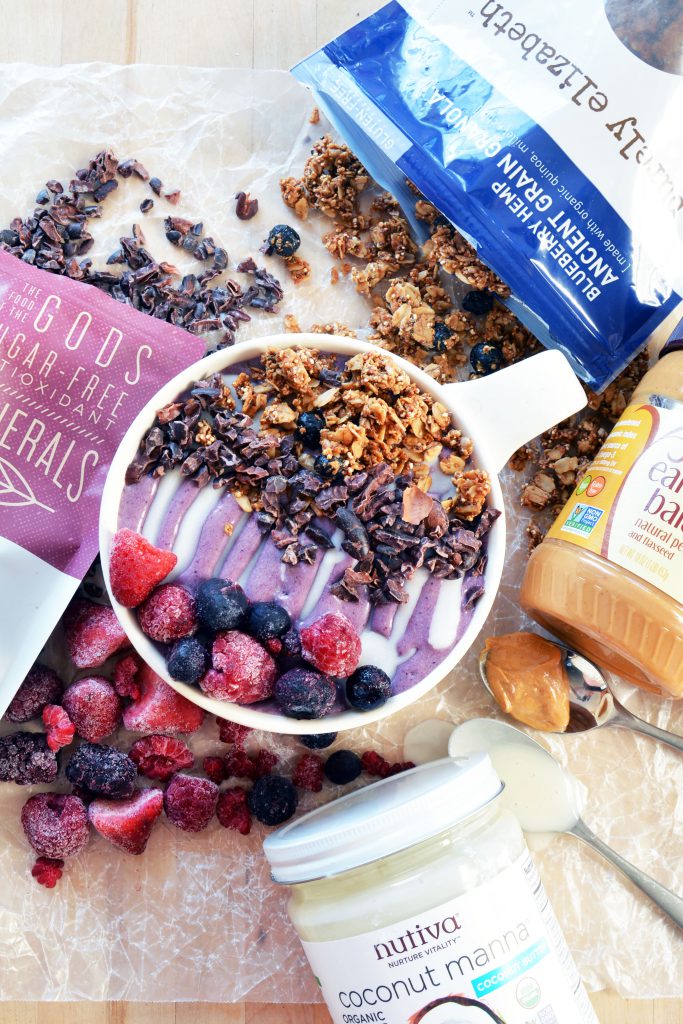 My next order is going to be all about stocking up on snacks for once the baby is here. What are your favorite easy products that I should check out? Leave your recommendations in the comments!
*The Colorful Kitchen is an affiliate of Thrive Market, but I would never recommend a product or service I didn't truly think is great!