After hearing the click-clacking of my radiator turning on last night, I think it's officially Fall in NYC! This year feels extra cozy since I'm spending 90% of my day cuddling up with my baby girl.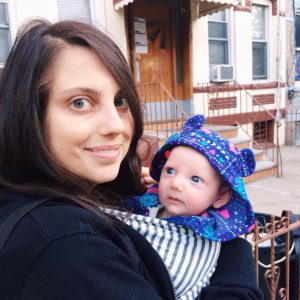 Today I've rounded up my Top 10 Warm & Cozy Vegan Fall Recipes. These are my favorite dishes to make when there's a chill in the air and I'm in the mood for something nourishing that will warm me from the inside out. Enjoy them with a mug of warm cider!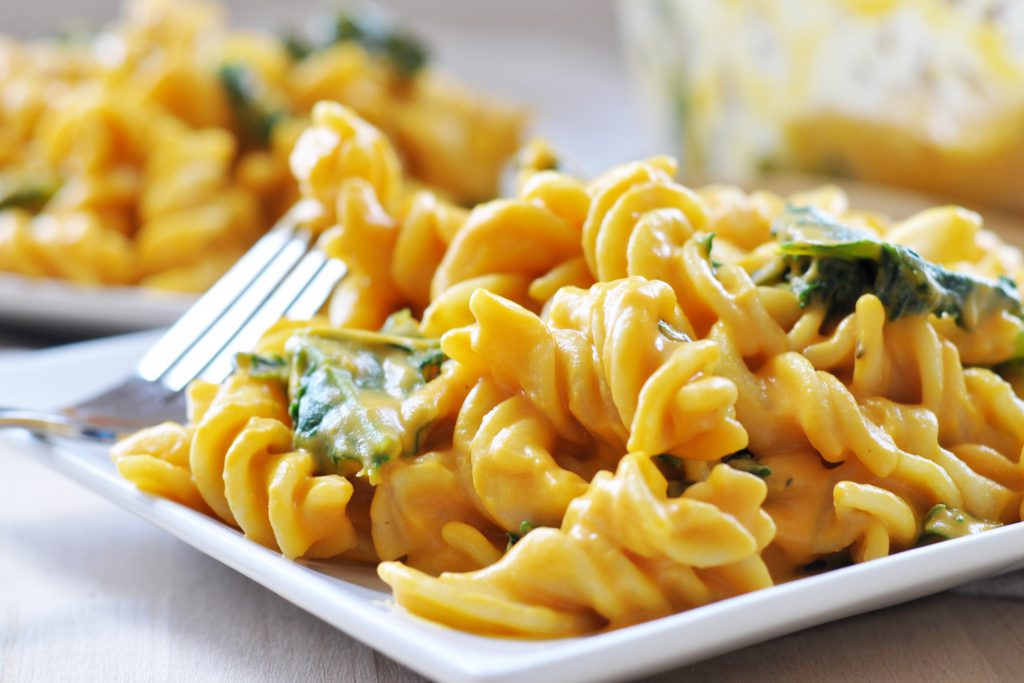 2.. Harvest Pizza with Cashew Cheese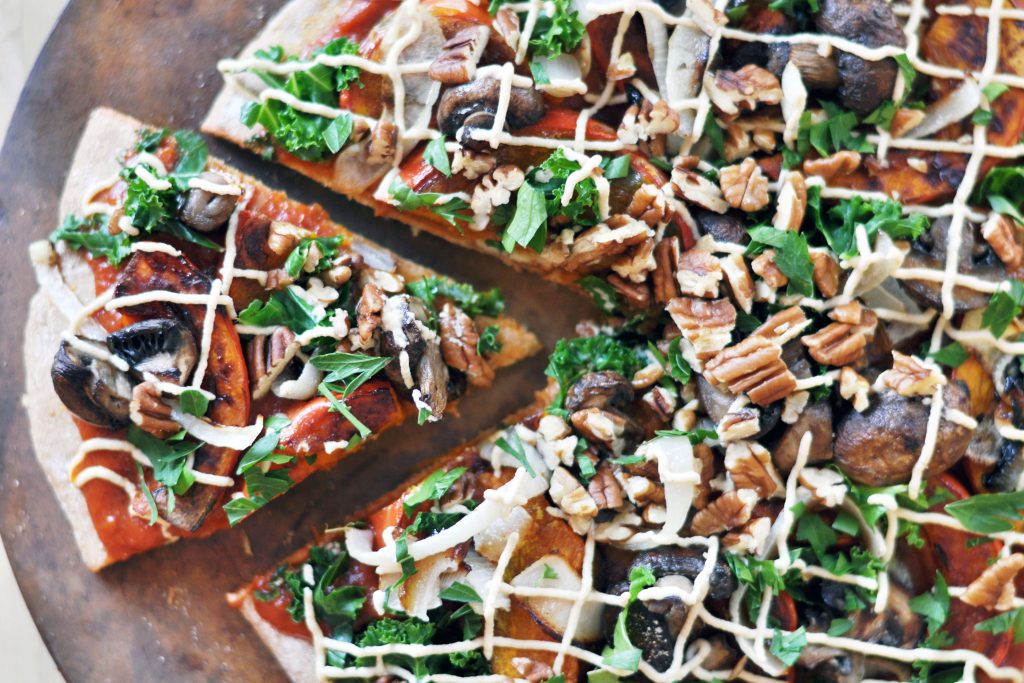 3. Pumpkin Double Chocolate Brownies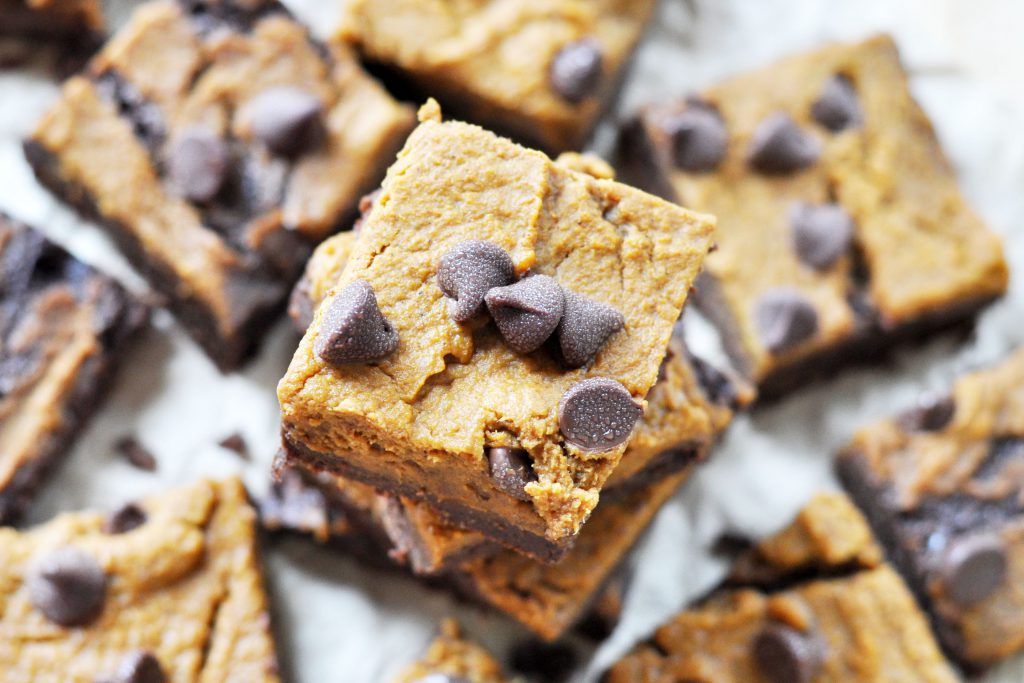 4. Pumpkin & Apple Pie Parfait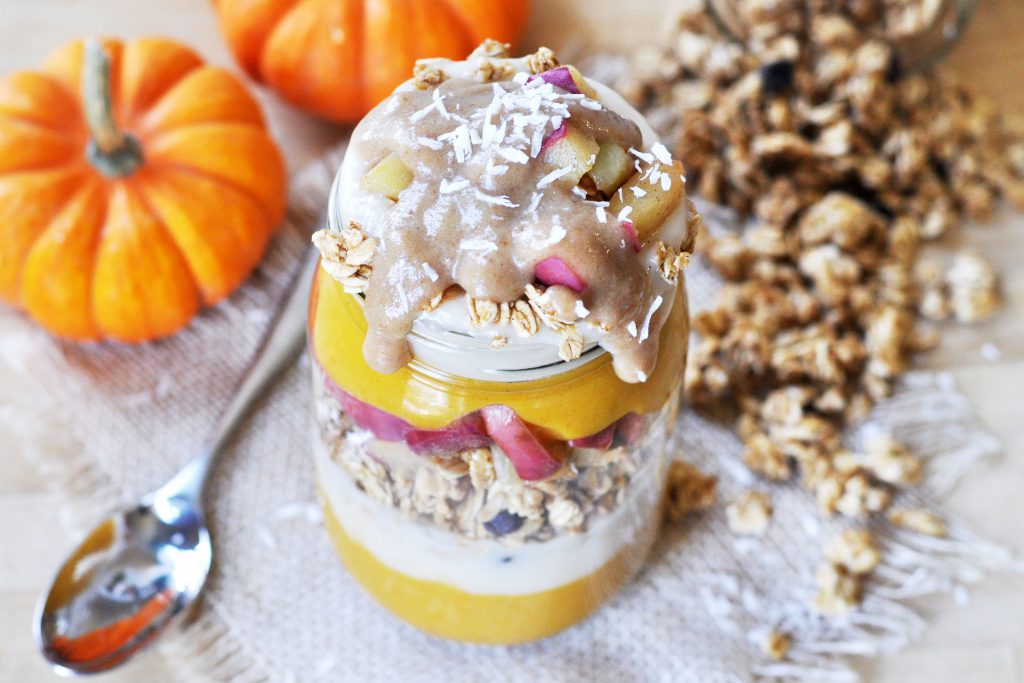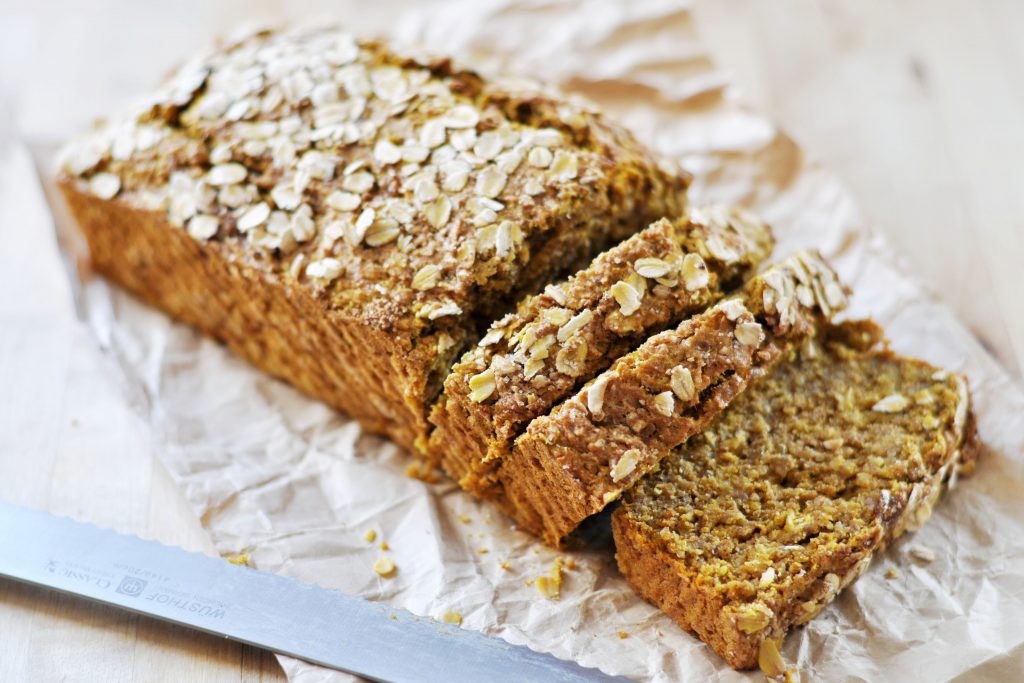 6. Thai Coconut Curry Noodle Soup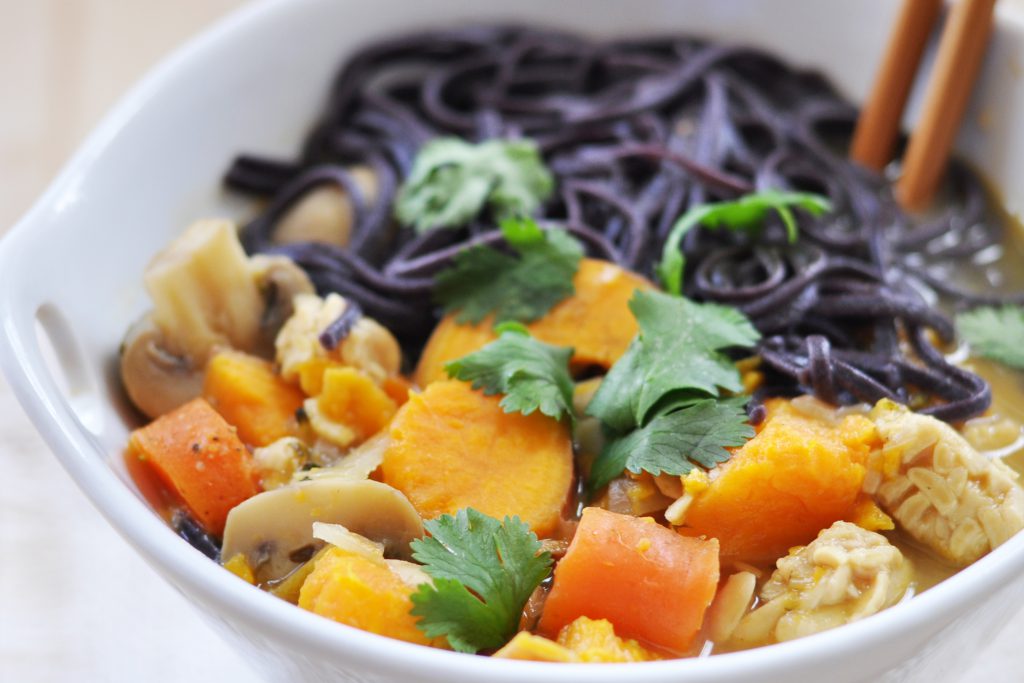 7. Healthy Pumpkin Spice Latte
8. Healthy Chocolate Pumpkin Spice Latte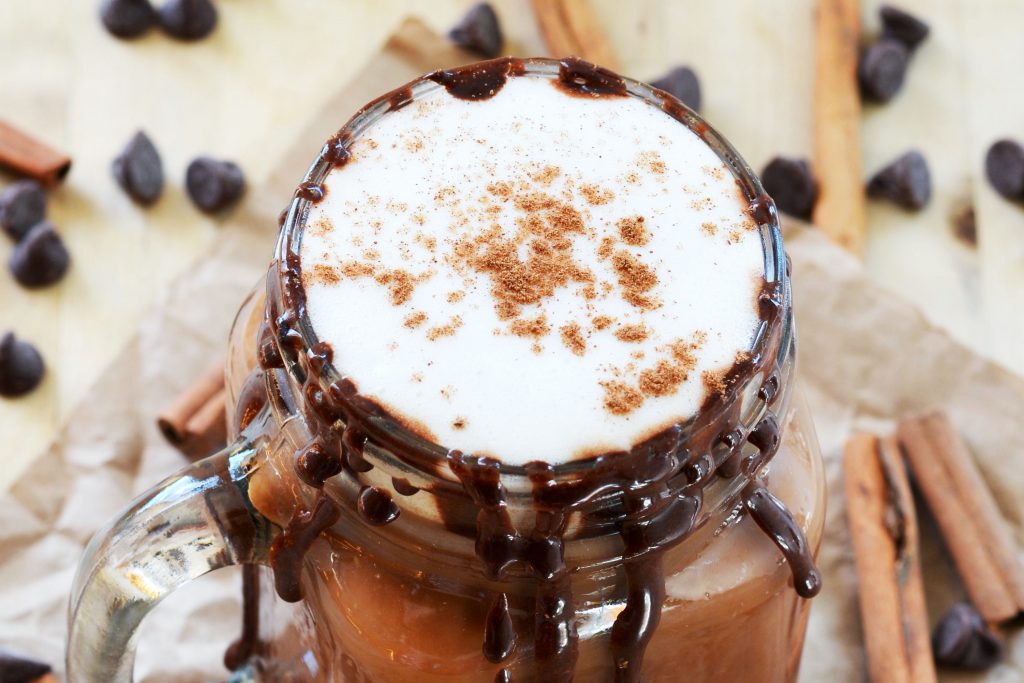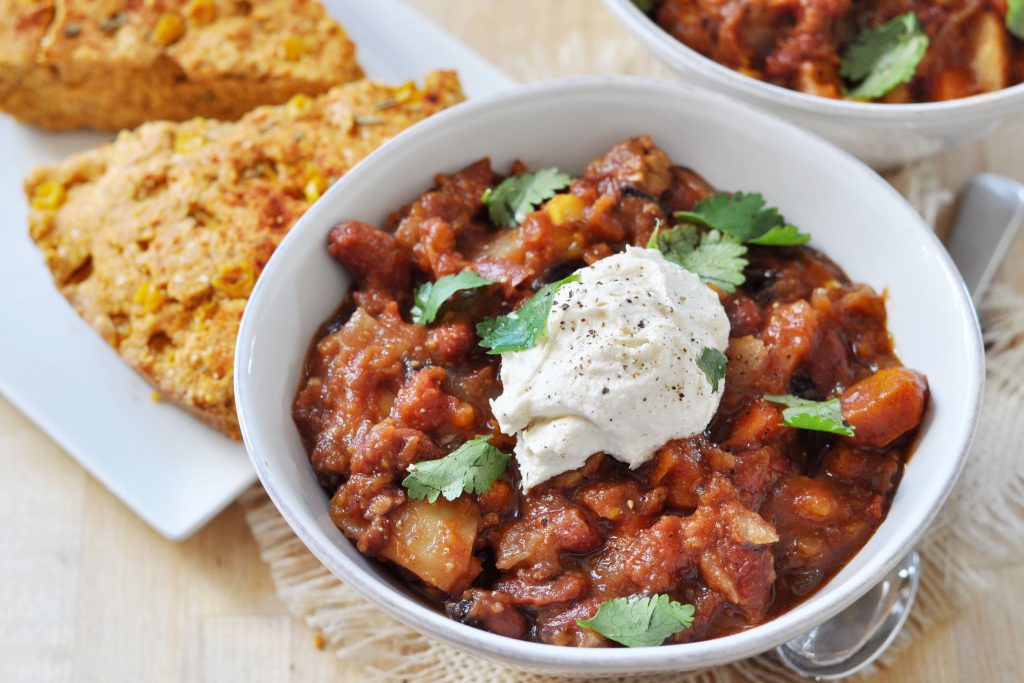 10. Baked Vegetable Macro Plate
And don't forget about my favorite food holiday- Thanksgiving! I can't wait to start sharing this year's new recipes (and bring back a few of last year's favorites like these mini pot pies..).