Can you smell the pumpkin pie baking in the oven? It's finally November and Thanksgiving is on it's way!
Thanksgiving is definitely my favorite food holiday. I love all the traditional, warming, ultra-comfort food dishes like mashed potatoes, stuffing, gravy and of course, pumpkin everything!
I've compiled all my favorite recipes (some you'll remember from last year and some new ones) into a brand new ebook: The Colorful Kitchen 2016 Guide to Vegan Thanksgiving!
Click here to get your free copy sent straight to your inbox! *If you're already a subscriber the ebook will be sent to you on Friday!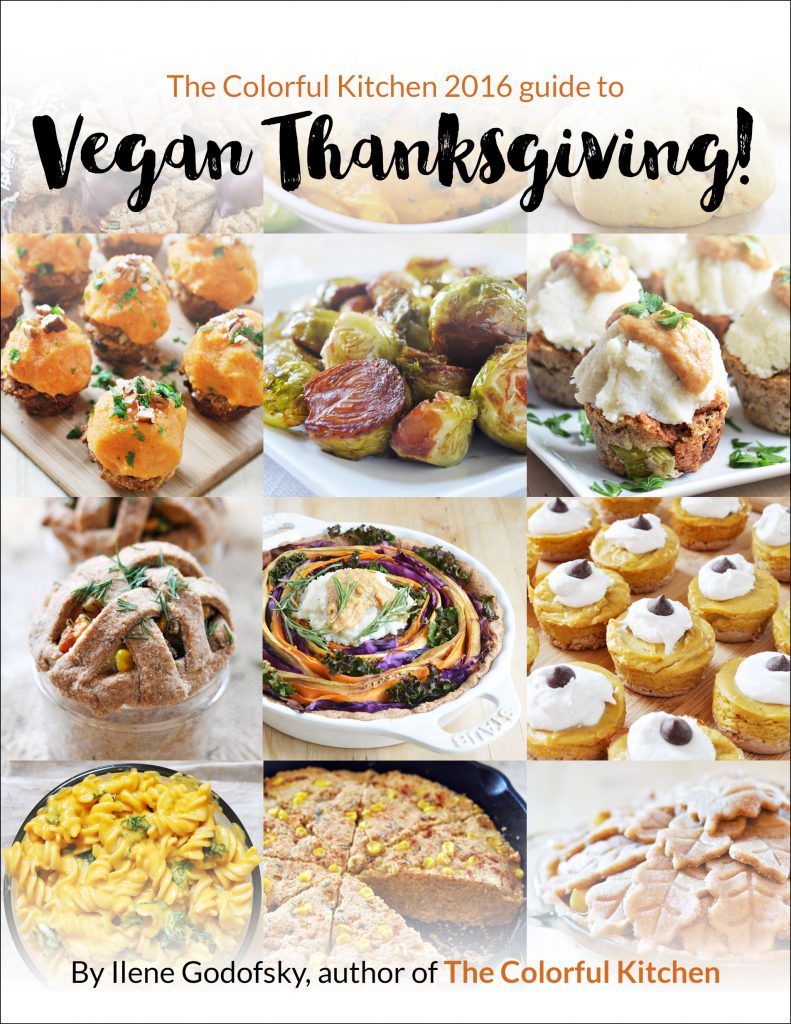 One of the brand new recipes in the ebook is today's Chocolate Chip Raisin Pumpkin Bread. This recipe makes a great t-giving morning breakfast (or side dish/dessert during the feast!) and it's especially delicious served alongside a healthy vegan pumpkin spice latte.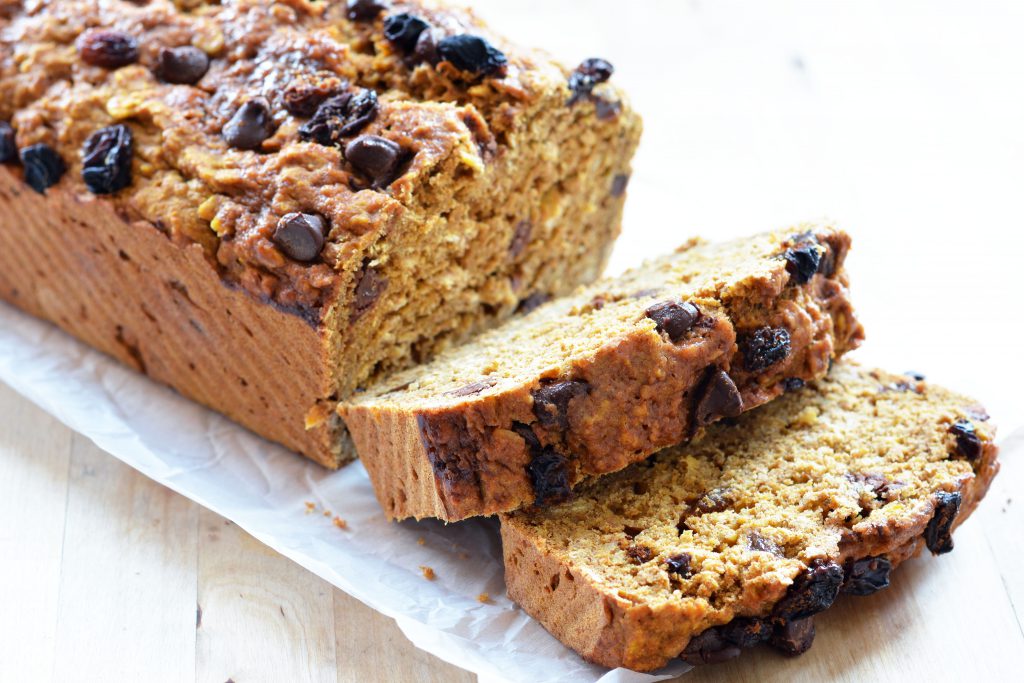 Vegan Chocolate Chip Raisin Pumpkin Bread
Author:
Ilene Godofsky Moreno
Ingredients
dry
2 cups spelt flour
1 cup rolled oats
2 tablespoons pumpkin pie spice
1 tablespoon baking powder
¼ teaspoon salt
wet
¾ cup pumpkin puree
¼ cup coconut oil, melted
¼ cup maple syrup
1 cup non-dairy milk
1 tablespoon vanilla extract
fold-in
¼ cup raisins
¼ cup chocolate chips
sprinkle
2 tablespoon coconut sugar
Instructions
Preheat oven to 375°. Grease a 9" x 5" loaf pan.
In a large bowl, whisk all dry ingredients together.
In a small bowl, stir together all wet ingredients until smooth.
Add contents small bowl to large. Stir until thoroughly mixed. Fold in raisins and chocolate chips.
Transfer batter to loaf pan so it's about 90% full. Sprinkle coconut sugar on top.
Bake for 45 minutes, until loaf is puffy and golden brown.
Let cool before removing from pan.