Just a few more days until the best food day of the year…(vegan) Thanksgiving! Have you planned your menu yet?
If you're still looking for some plant-based dishes there's still time to download my Vegan Thanksgiving guide! Click here to get your free copy sent straight to your inbox! *If you're already a subscriber the ebook will be sent to you on Friday!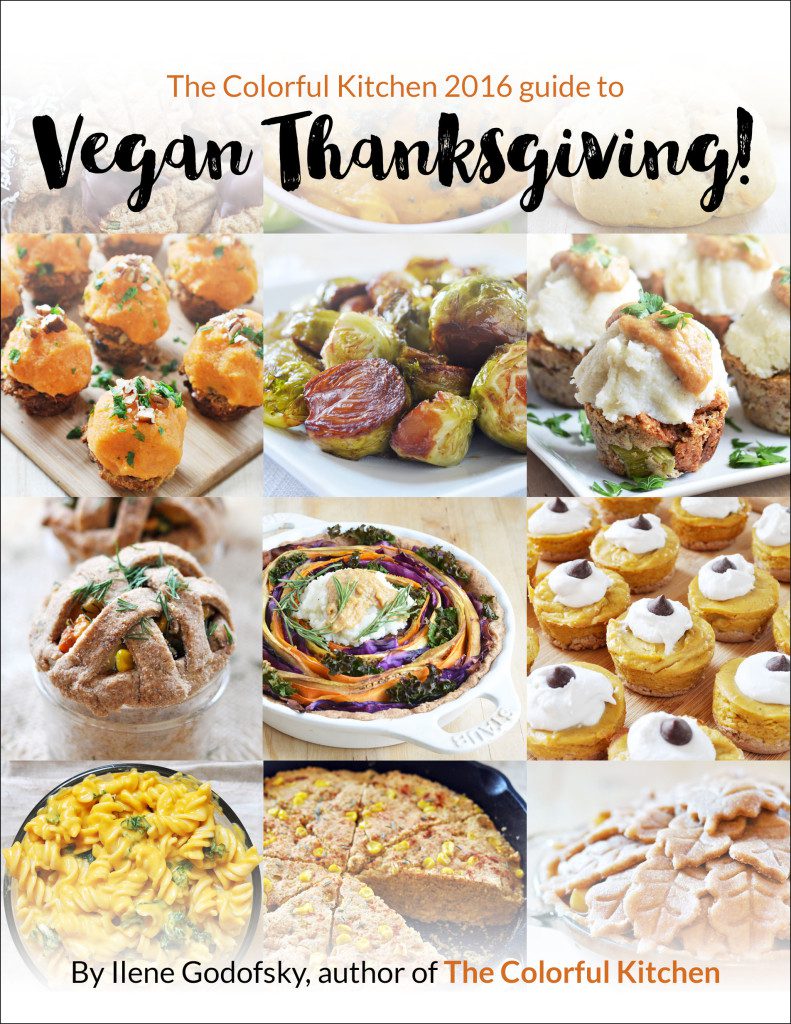 The ebook contains some recipes that I posted on the blog last year and a few new ones, like today's Vegan Spiral Thanksgiving Tart!
This recipe is adapted from my original Spiral Vegetable Tart but it uses mashed potatoes, gravy and rosemary to make it ideal for t-day.
The recipe calls for mashed potatoes (which you can find here) or cauliflower mash (which you can find here).  Use your favorite kind of gravy (here's my miso gravy) or skip that step and go with store-bought (I'm all about convenience this year!).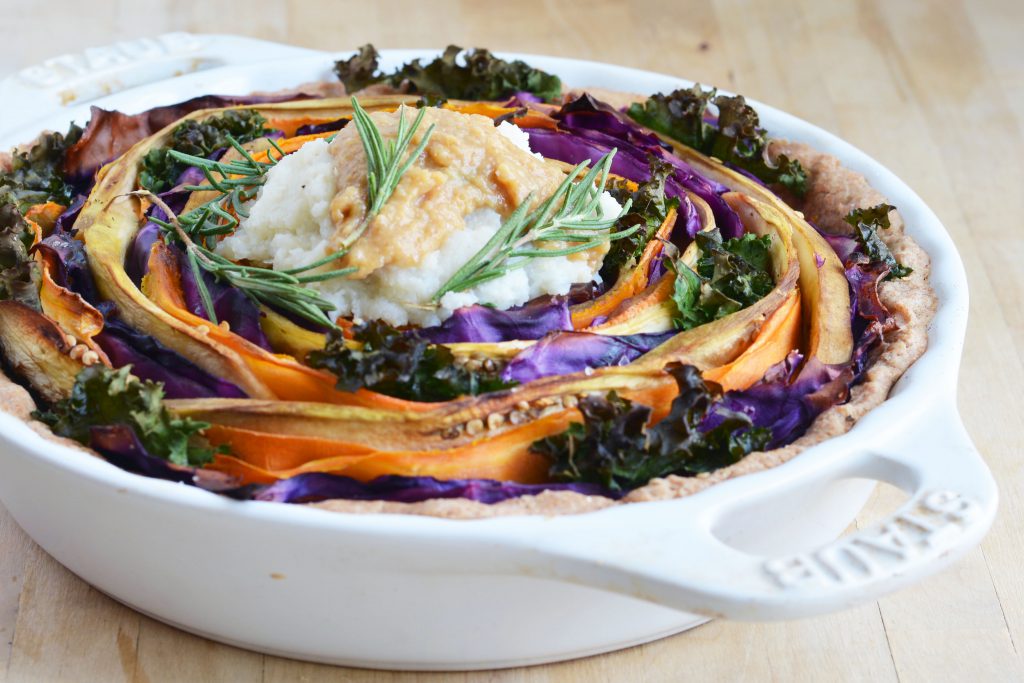 Vegan Spiral Thanksgiving Tart
Ingredients
1 cup spelt flour
⅓ cup vegan butter
2 tbs cold water
dash of salt
1 cup mashed potatoes or cauliflower mash (see above), divided
2 medium eggplants
4 medium carrots
cabbage laves (about half a small cabbage)
2 cups greens of your choice
2 tbs olive oil
salt and pepper
your favorite gravy (see above)
fresh rosemary
Instructions
Preheat oven to 375°. Grease a pie dish.
To prepare crust, plus flour, butter, water and salt in food processor until thoroughly combined. Scoop out dough and use your fingers to press it evenly into the bottom and sides of pie dish.
Spread ½ cup of mashed potatoes or cauliflower mash evenly over crust.
Use a mandolin slicer (or vegetable peeler) to slice thin strips of eggplant and carrot. Slice pieces of cabbage leaves to match the size of the strips.
To begin the spiral, roll strips of carrots together and place in the center of the tart. Layer strips of eggplant, cabbage, carrots and greens around the center, until the entire pie is filled in. Drizzle olive oil over everything and sprinkle with salt and pepper.
Bake for 45 minutes. Serve warm, with the remaining ½ cup of mashed potatoes or cauliflower mash. Top with gravy and garnish with rosemary.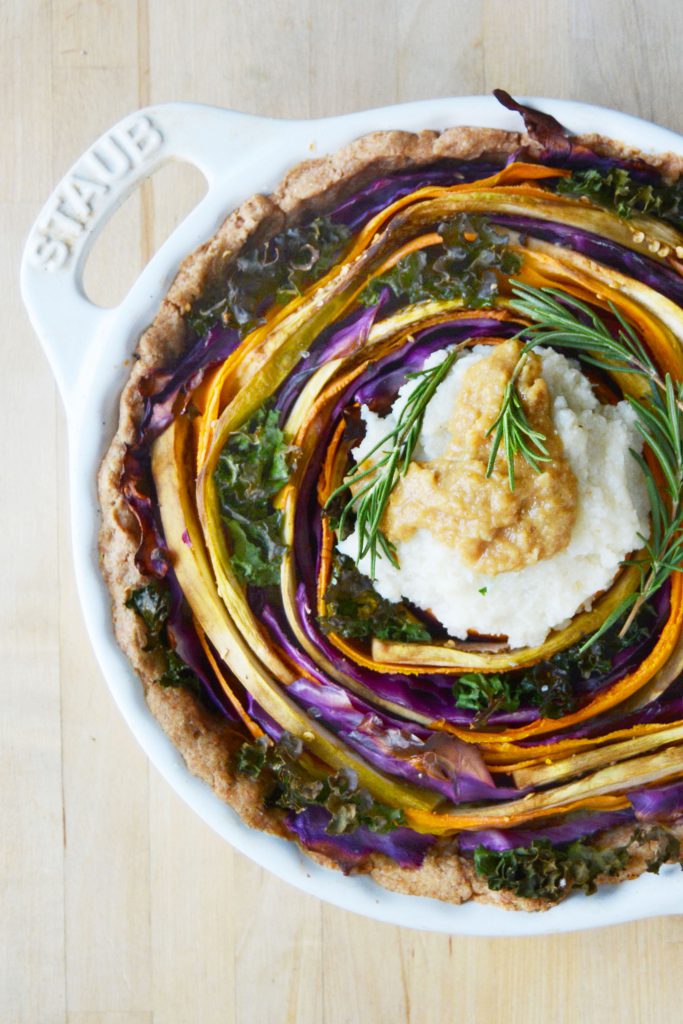 If you make any of the recipes in my Vegan Thanksgiving guide I would love to see! Tag @thecolorfulkitchen on Instagram!