Is it just me or does it feel like spring is just around the corner? It's still super cold here in New York but I decided to give one of the most popular recipes on the blog a spring makeover.
Have you tried my Vegan & Gluten-Free Raw Oreos? A bunch of you have shared photos of the recipe on Instagram (which I love! please always tag me!) and I think it's a great intro to raw desserts.
Today's Vegan & Gluten-Free Raw Superfood Rainbow Oreos just look happy, don't they? I used a bunch of my favorite superfoods to color the cream filling- turmeric, matcha, acai berry and strawberry! As you'll see in the instructions the amount of each powder isn't specific, I kind of eye-balled it until the color looked right and I liked the taste.
I love that there are so many possibilities with coloring the cookies. What other superfoods should we try??
Oh, and there's something new on the blog! Scroll down to check out the new Colorful this week… list! Each week I'll be sharing a few things of my recent favorite places, people, books, recipes, etc.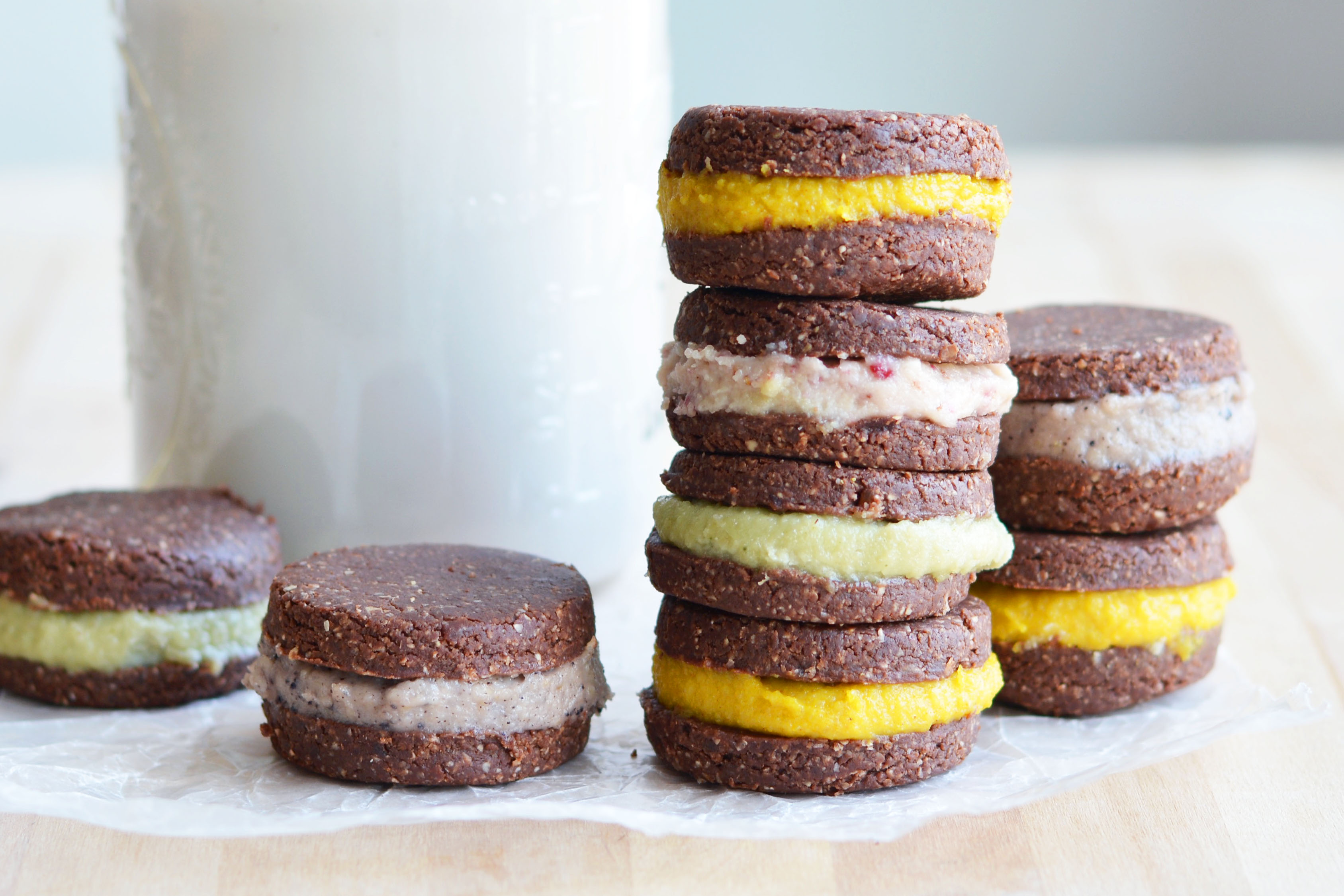 Raw Superfood Rainbow Oreos, Vegan & Gluten-Free
Author:
Ilene Godofsky Moreno
Cuisine:
raw, vegan, gluten-free
Ingredients
cookies
1 cup oat flour (simply pulse oats in blender to form powder)
8 pitted dates, soaked in warm water at least 30 minutes
¼ cup cacao or cocoa powder
2 tablespoon coconut oil
2 tablespoon maple syrup
dash of salt
cream filling
1 cup raw cashews, soaked at least 4 hours
¼ cup coconut butter
2 tbs maple syrup
1 tsp vanilla extract
coloring
Instructions
To prepare the cookies, place all the ingredients in a blender or food processor and blend until mostly smooth (you may need to scrape the sides down a few times).
On a clean surface (I use a piece of parchment paper) roll the mixture out until it's about ¼" thick. Use a circular cookie cutter (I actually used a shot glass) to cut out cookies. Transfer the cookies to a cutting board or flat plate and place in freezer to set.
Prepare the filling by draining the cashews and blending them with all the cream filling ingredients until smooth.
Transfer the mixture to four different bowls. Stir a little of each powder into each bowl to add color. I started with ⅛ teaspoon of each and added more until the desired color and taste was reached.
Remove cookies from freezer. Layer the cream filling between the cookies to create sandwiches. You may want to set them back in freezer for 15 minutes to set before enjoying. Store in the refrigerator.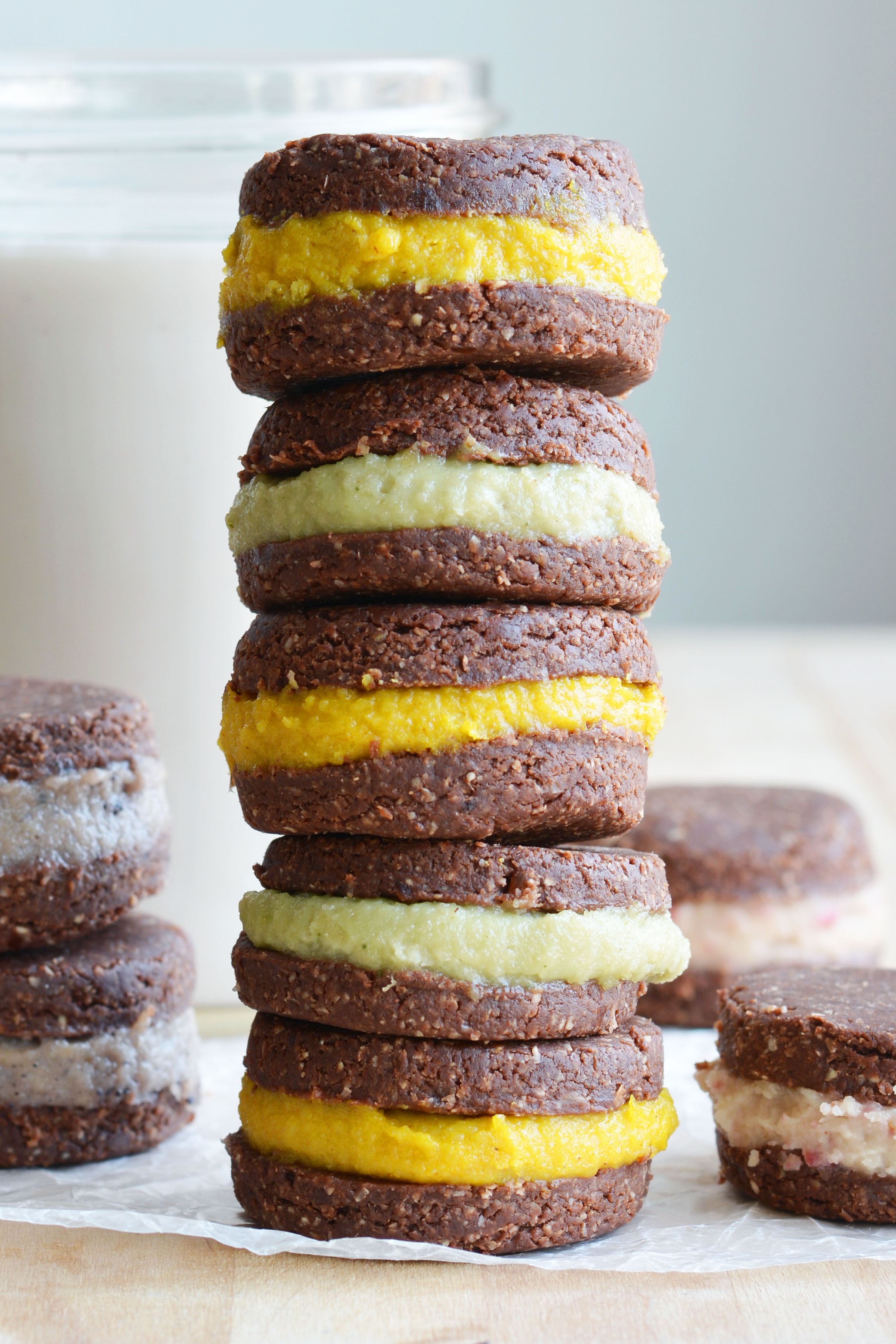 Colorful this week…