I'm looking for a summer intern! If you live in NYC and love to cook, click here to learn more about the position and apply!
If you've spent any time at all on this blog, you know that I love my desserts. Seriously, a day cannot go by where I don't stop and think "I could go for something sweet", and I pretty much always end up going for it.
Sometimes that something sweet is a sugar-loaded cookie, brownie or bowl of vegan ice cream; other times it's something lighter, like a couple of dates, a smoothie or banana nice cream. Over the past ten years (since I started paying attention to what I eat), I've gone through different phases with my relationship to sugar, and how much of it I've regularly consumed.
When I first started eating mostly plant-based foods, I followed a macrobiotic diet (more on that here). You won't find refined sugar in any macrobiotic recipes, and I was so jazzed up on all the new foods I was eating (and finally feeling so great), that I hardly even noticed it was gone.
Eventually I started to branch out from the typical macrobiotic diet, and I became really interested in raw vegan food. I fell completely in love with raw vegan desserts! It blew my mind that such amazing treats (like the ones listed below) could be made from nuts, dates, maple, syrup and fruit. It felt amazing to be able to enjoy such indulgent treats without a suffering from a sugar coma or stomach ache afterwards. It was also easy not to miss traditional desserts, since at the time, I was in college in Providence, Rhode Island, and the only place to even find vegan goodies was at Whole Foods.
After I graduated from college, I moved to Portland, Oregon, and suddenly there was a vegan bakery, ice cream shop or food truck on every corner. I was surrounded by sugar-filled, vegan versions of all the treats I hadn't had in a few years…and let's just say that I made up for lost time. Stomach aches and sugar-hangovers became a regular part of my life again until I moved to New York two years later.
Back in New York, I realized that none of my jeans fit anymore and my skin was less than glow-y. I decided that I needed to part ways with sugar again, and started whipping up my old raw vegan treat recipes. I quickly got my glow back (and back into my jeans), but it was hard to go out to dinner at my favorite vegan restaurants and say no to dessert.
After a few months, I decided to stop saying no to treats that looked too good to pass up. The occasional cookie or cupcake wasn't going to do much damage, and I was in tune well enough with my body to be able to know how much was too much.
I maintained a really great balance for a few years, until I got pregnant with Baby V. For the first five months of my pregnancy, I could hardly look at anything sweet without feeling ill. I had no interest in dessert (other than a couple of random cravings for Peacefood Cafe's cheesecake), until the summer came and I found myself sending Ross to the store for vegan ice cream every night.
As my belly got bigger and bigger, the cravings I had for ice cream turned into cravings for cookies, brownies and cupcakes as well. By the time Baby V arrived, I was fully back on the sugar train. As a sleep-deprived new mom, a sweet treat gave me a temporary energy boost, but always left me feeling even more sluggish afterward.
Flash forward to the present day. Baby V is now eight months old and she's sleeping through the night (hallelujah!). I'm starting to physically feel like my old (pre-pregnancy) self again, except I can't seem to get my energy back to 100%. I know a huge part of that is simply being a parent, but I can't ignore that fact that my sugar intake is a higher than it should be. I love sharing indulgent treat recipes on the blog, and trying fun desserts at restaurant, but I've recently realized that it's time for me to slow down on the daily sweets and get back in balance.
All of these thoughts had been swirling around in my head when Phoebe Lapine's new book The Wellness Project, showed up in my mailbox. Inspired by Gretchen Rubin's The Happiness Project, Phoebe spent a year experimenting with different lifestyle changes (one of which was cutting out sugar), seeing what improved her health and finding ways to live a happy life without being deprived (she calls it "healthy hedonism"). Overall it's an insightful, hilarious and a very informative read that I highly recommend, plus it's given me a little perspective on my sugar conundrum.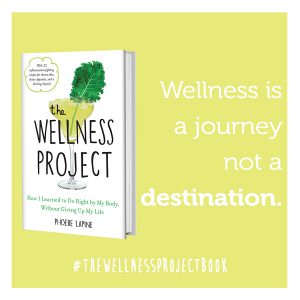 Now, below is a round-up of desserts that are are all vegan, gluten-free, raw, refined-sugar free and still feel totally indulgent. These are my everyday (sugar-coma free) treats, and I'll be sharing a few new ones on the blog soon!
Have you been able to find the perfect balance for desserts in your life? I would love to know what your "sweet spot" for sugar is so let me know in the comments!
10 Raw, Vegan, Refined-Sugar Free Desserts
No-Bake Chocolate Peanut Butter Caramel Bars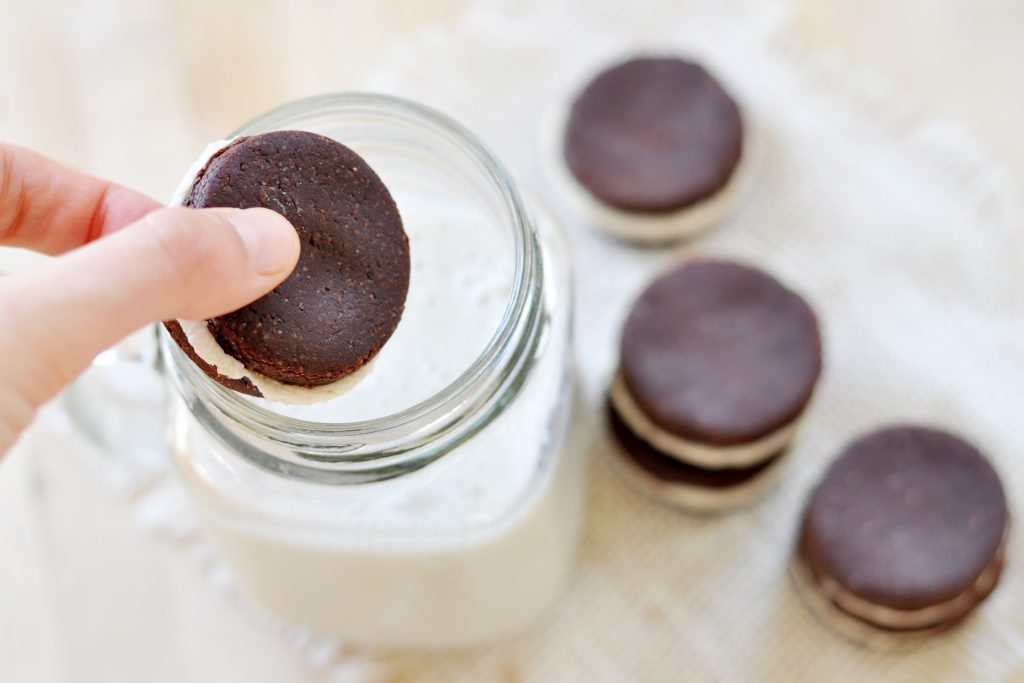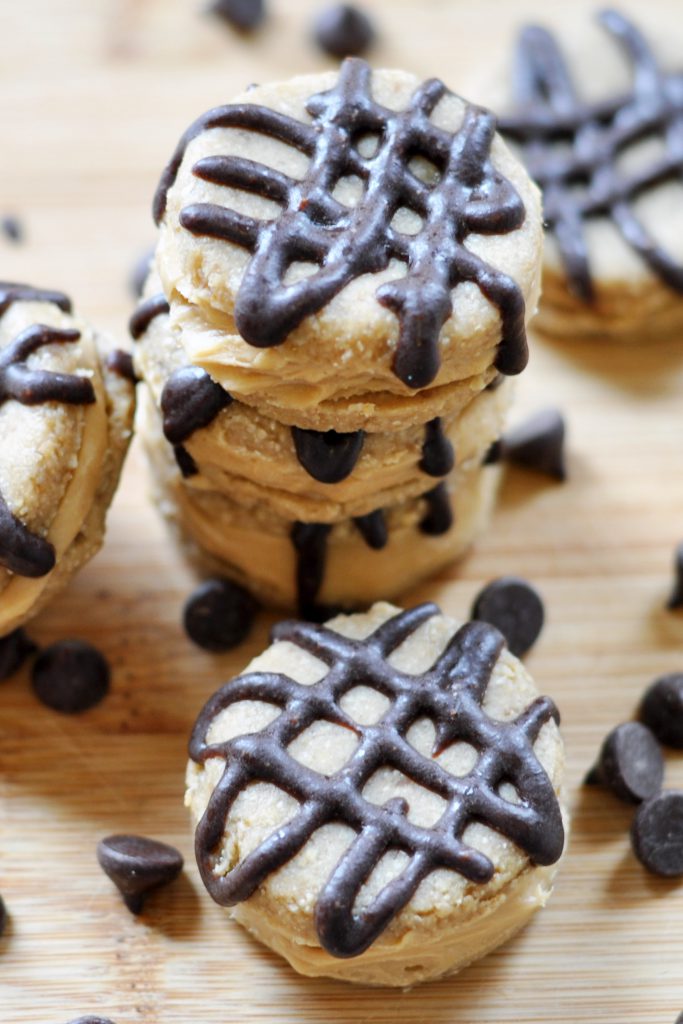 Raw Chocolate, Peanut Butter Cheesecake Cups