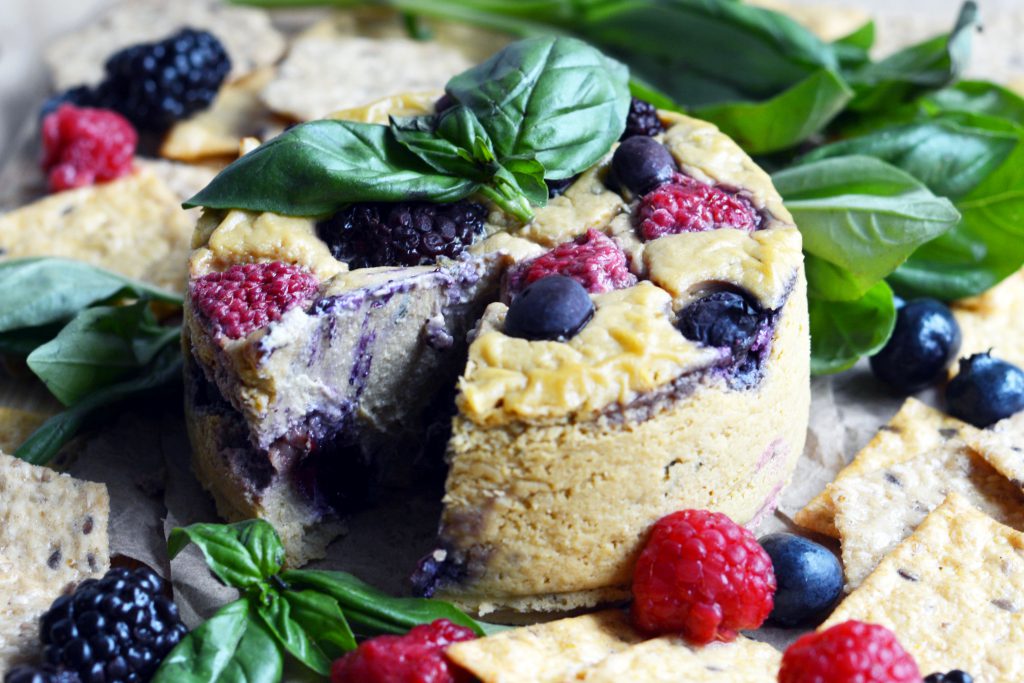 Three day weekends mean one thing in my house- more time for snacks!
With Memorial Day around the corner, I'm super excited to share a really fun snack recipe today (which just so happens to be red, white and blue-ish). This Vegan & Gluten-Free Baked Berry-Basil Cheese is sure to be a hit at your M-Day barbeque (or hit at home on the couch in front of a movie!).
You may already know that I'm a huge fan of snacks that are both sweet and savory, and this flavorful vegan cheese is exactly that. I upgraded my basic baked cashew cheese to include non-dairy yogurt for a tangy flavor, basil for an extra freshness, and berries for a little something sweet. I love how the texture turned out, with the inside creamy and spreadable, and the outside firmed up into a "rind."
I paired the cheese with Crunchmaster Multi Seed Original and Multi-Grain Sea Salt crackers, which were just perfect since their crispiness balances out the creamy cheese. These crackers really are crunchy perfection (plus vegan, gluten-free and funky ingredient-free!), and I had to hide the bags from Ross after he tried a handful so there would actually be some left to eat with the cheese!
The only thing missing from this spread is a pitcher of sangria and some sunshine!

Baked Berry-Basil Cheese, Vegan & Gluten-Free
Author:
Ilene Godofsky Moreno
Ingredients
Baked Berry-Basil Cheese
1 teaspoon coconut oil
1 cup raw cashews, soaked in water at least 4 hours
½ cup plain non-dairy yogurt
¼ cup nutritional yeast
1 tablespoon tamari
salt, to taste
1 tablespoon chopped fresh basil
½ cup mixed berries
serve with
Instructions
Preheat the oven to 325°. Grease a mini springform pan with coconut oil.
Drain the cashews and place them in a blender. Add the yogurt, nutritional yeast, tamari and salt, and blend until smooth (you may need to scrape the sides down a few times.
Transfer the mixture to a bowl and stir in the basil and berries.
Transfer the mixture to the springform pan. Bake for 50 minutes, then take the pan out of the oven and carefully remove the cheese from the springform pan. Place the cheese on a baking sheet and return it to the oven for 10 minutes, until the edges are golden and firm.
Let the cheese cool completely before serving with crackers, extra berries and fresh basil for garnish.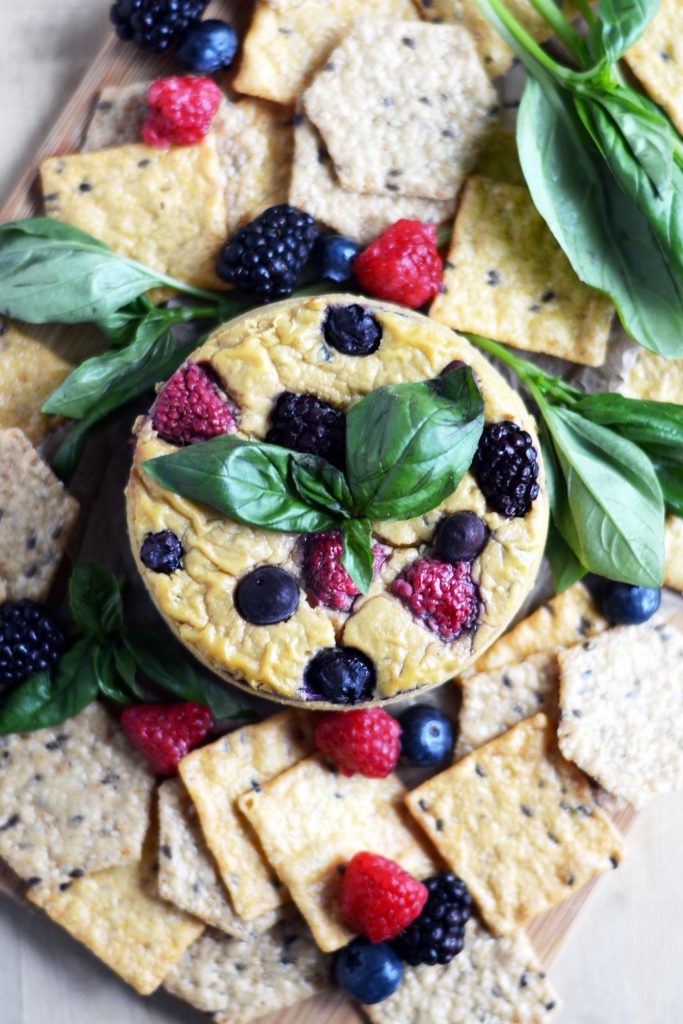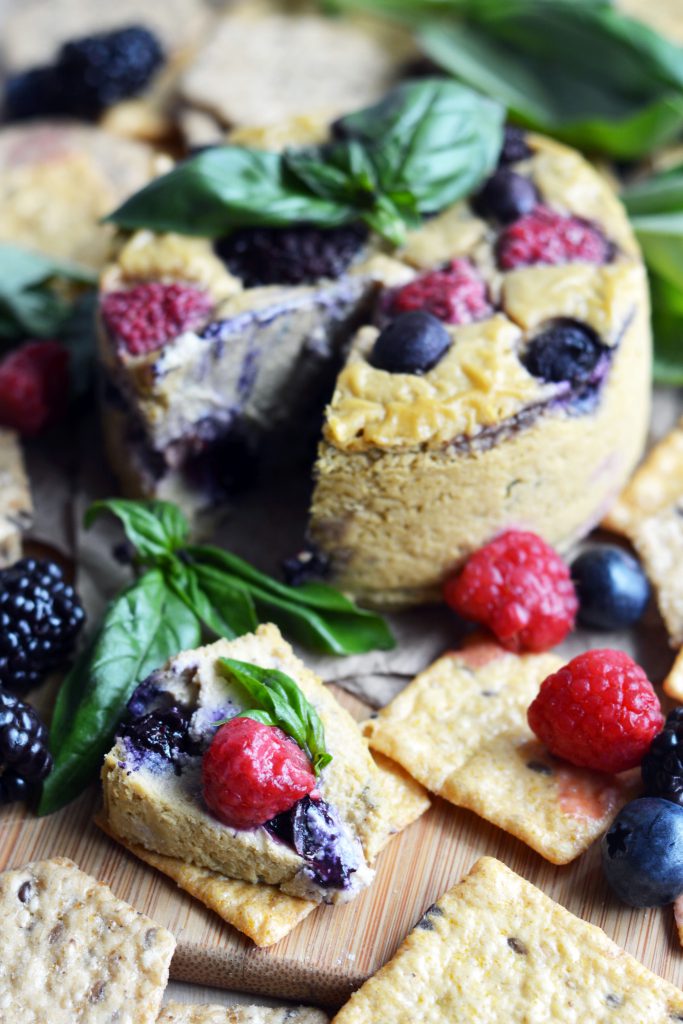 This post was sponsored by Crunchmaster. All opinions expressed are my own.