Whenever there's batch of dessert in that house that I describe to Ross as "healthy", he tends to interpret that as "breakfast."
I really need to stop calling sweets that are made without refined sugar as "healthy" around him because he seriously cannot be trusted, and half a batch will disappear before 8:00 am, leaving little left for more reasonable dessert times of the day (#foodbloghusbandstruggles).
That was exactly the case with today's Vegan & Gluten-Free Chickpea Banana Thumbprint Cookies…but hey, at least he's finally learned not to touch any sweets that are sitting around before asking if I've already photographed them!
I can't blame him for wanting to eat to eat these cookies for breakfast because they're pretty darn good. Made mostly with just chickpeas, oats and maple syrup, they're light, satisfying, and just the right amount of sweet. I also really like them best as a 3:00pm power snack. Usually thumbprint cookies are filled with jam, but I decided to switch things up and place a chunk of banana in each one, which made them reminiscent of banana bread.
If you prefer a classic thumbprint (aka "bird's nest" cookie- isn't that cute?) , swap the banana for a tablespoon of jam (like in this recipe). Just don't skip the coconut butter and chocolate drizzle because that extra texture and flavor really takes these babies to the next level!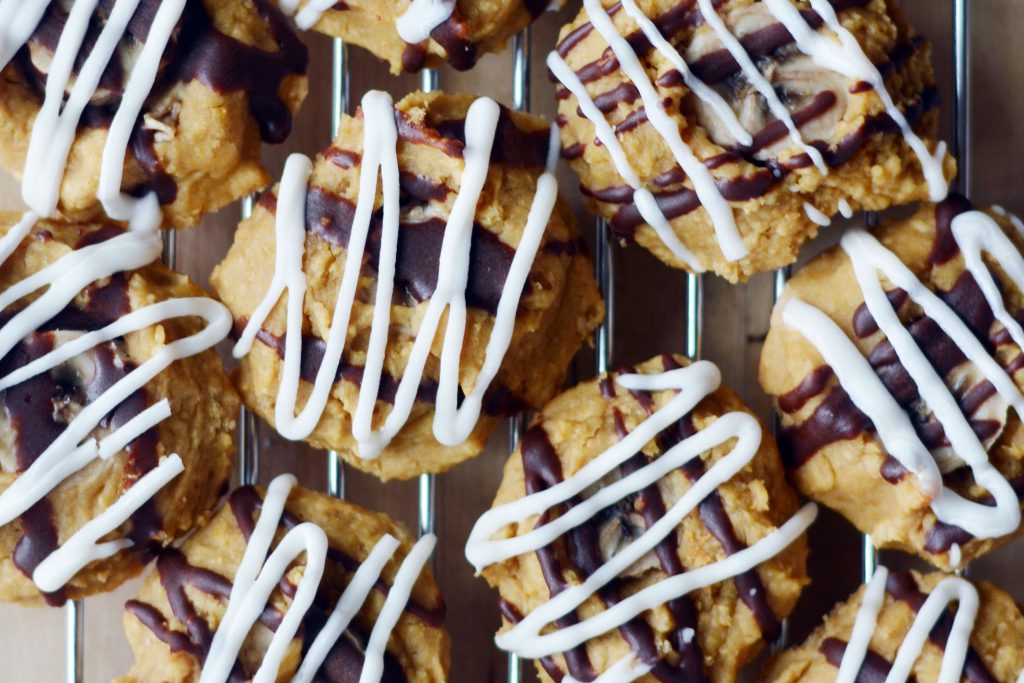 Chickpea Banana Thumbprint Cookies, Vegan & Gluten-Free
Author:
Ilene Godofsky Moreno
Cuisine:
vegan, gluten-free
Ingredients
cookie dough
1½ cups cooked chickpeas (or 1 15-ounce can)
½ cup creamy peanut butter
¼ cup maple syrup
¼ cup rolled oats
2 teaspoons vanilla extract
1 teaspoon baking powder
⅛ teaspoon salt
fillings and toppings
1 medium banana, sliced into 12 pieces
1 tablespoon coconut oil, melted
1 tablespoon maple syrup
1 tablespoon cocoa powder
1 tablespoon coconut butter, softened
Instructions
Preheat the oven to 350°. Grease a baking sheet.
Combine all the cookie dough ingredients together in a blender, until smooth (you may need to scrape the sides down a few times).
Scoop a heaping tablespoon of batter onto the baking sheet. Use your thumb to create an indent in the center, then stuff a banana slice into the indent. Repeat until all of the batter is used.
Bake for 18-20 minutes, until the cookies are firm on the edges. Remove from the oven, transfer the cookies to a cooling rack, and let them cool completely before adding the drizzles.
For the chocolate drizzle, stir the coconut oil, maple syrup and cocoa powder together in a small bowl. Use a spoon or pastry bag to drizzle the mixture over the cookies.
For the coconut butter drizzle, use a spoon or pastry bag to drizzle it over the cookies. Place the cookies in the refrigerator for 5-10 minutes, so the drizzles harden. Enjoy right away or store in an airtight container.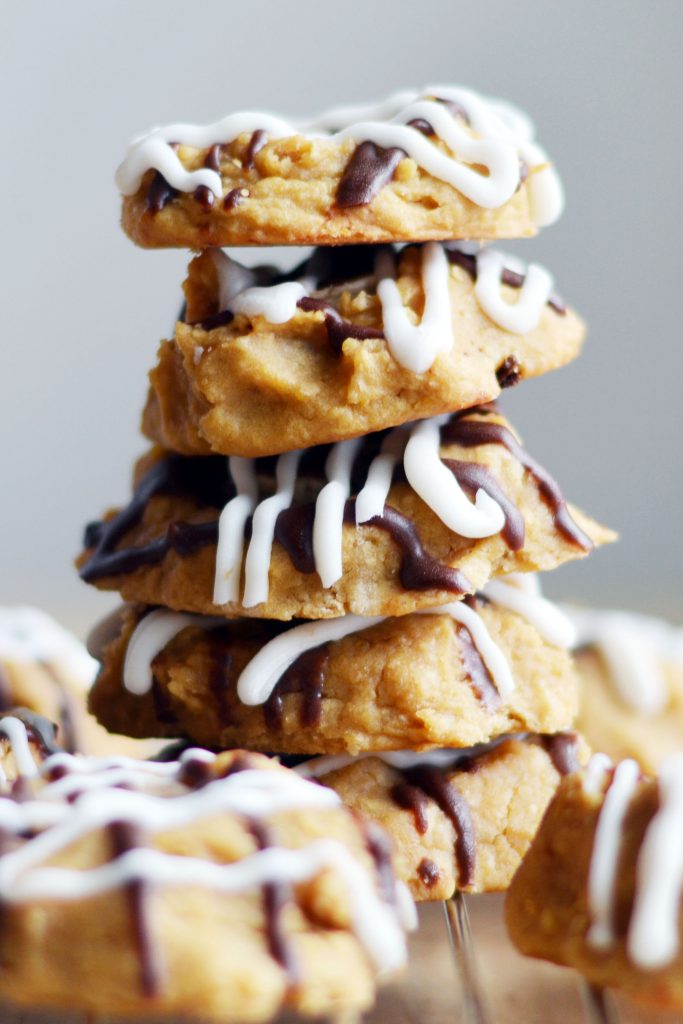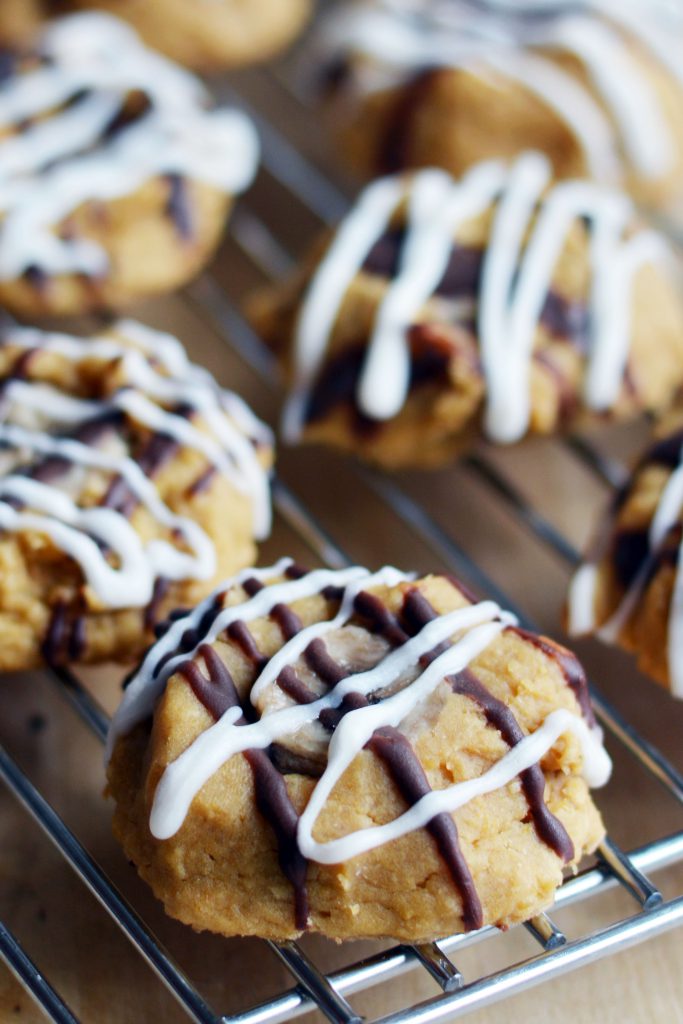 ps- have you seen my cookbook on Amazon yet?? I still can't get over seeing it up there!