I'm so excited today to share one of the most vibrantly colored recipes I've ever made!
I've noticed that Baby V is especially drawn to bright, colorful foods (runs in the family!), so I was very excited to introduce her to beets last week. I came up with today's Vegan & Gluten-Free Hot Pink Beet-Cauliflower Puree, as a recipe that features beets and would hopefully appeal to her, as well as Ross and myself.
The results? She loved it! I was actually a little surprised, because it ended up being quite garlicky, but not only did her eyes widen at the vibrant hue, she completely cleaned her plate! I should also mention that Ross and I loved it too, and it's definitely not a "baby food."
For Ross and myself, I served the puree as a component in a macro bowl (photo below). The earthy flavor and creamy texture was the perfect addition to a plate full of lentils, sautéed kale, avocado, sauerkraut and cashew cheese sprinkles. I can also see it being great as a mashed potato substitute, alongside a hearty veggie burger or tofu steak.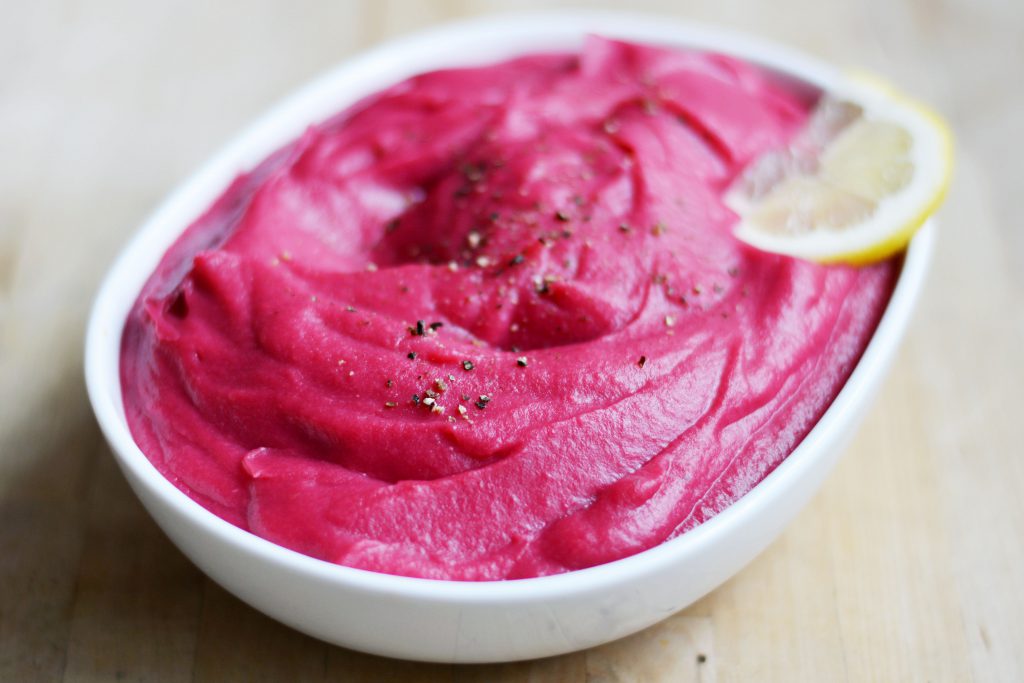 Hot Pink Beet-Cauliflower Puree, Vegan & Gluten-Free
Author:
Ilene Godofsky Moreno
Cuisine:
vegan, gluten-free
Ingredients
1 large beet, peeled and cubed
1 medium cauliflower crown, broken into florets
1 medium yukon gold potato, peeled and cubed
juice of 1 lemon
1 tablespoon coconut oil
1 tablespoon balsamic vinegar
1 clove garlic
salt and pepper, added to taste
Instructions
Bring a large pot of water to boil.
Add the beets to the pot and boil for 30 minutes.
After 30 minutes, add the cauliflower and potato to the pot, and boil everything for 10-15 more minutes, until everything is tender.
Drain the pot and transfer the vegetables to a blender.
Add all the remaining ingredients to the blender and blend until completely smooth. Serve warm!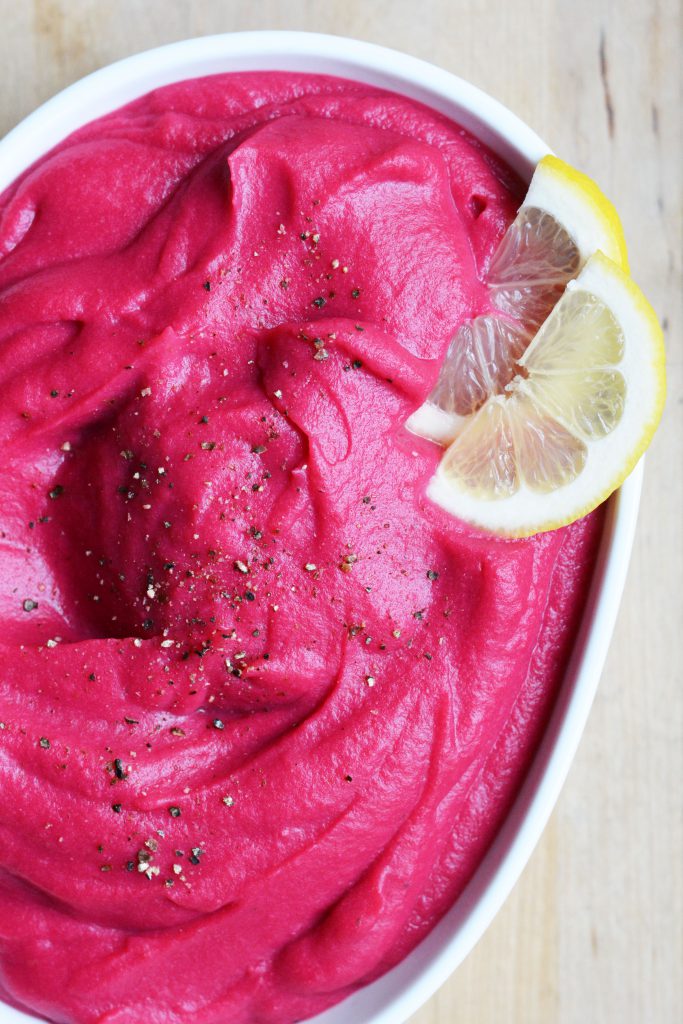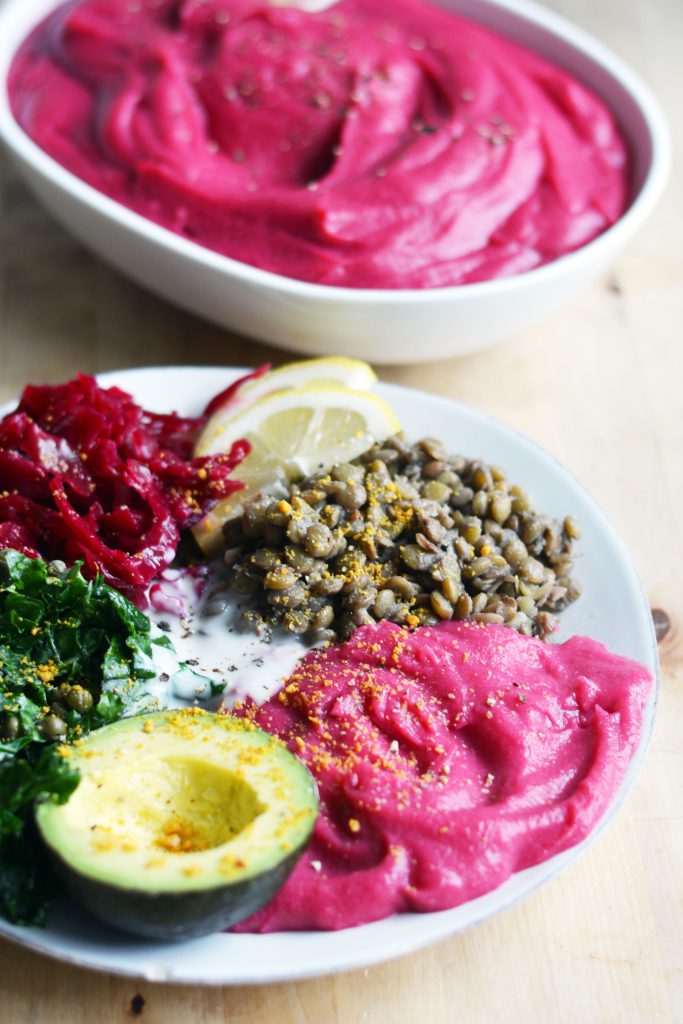 Are you interested in seeing other recipes that Baby V loves? Let me know in the comments!