I just returned home form a week spent traveling through Arizona with Ross, Baby V, my parents, brother, (soon-to-be) sister-in-law, and our family friends.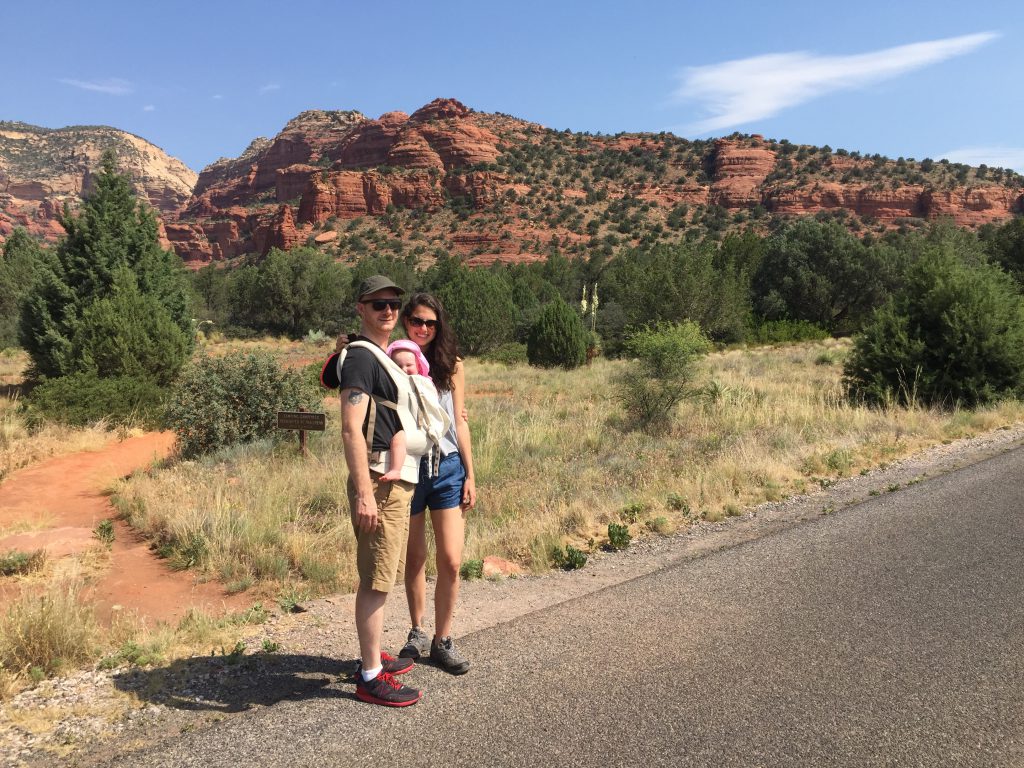 We're east-coasters through and through, so the Southwest is super exotic to us! We started in Sedona (holy red rocks!!), then made our way to Williams, where we hopped a train to the Grand Canyon, stayed on the rim of the canyon for one night, then back to Williams before a poolside day in Phoenix.
The trip was only one week long but we stayed in four different hotels (maybe not ideal for a 10-month-old baby…) and since the closest I'd been to Arizona was San Fransisco, I wasn't sure what the food situation would be like. Since we logged so many hours on planes, trains and automobiles (hehe) during the trip, I knew I would need to pack tons of snacks.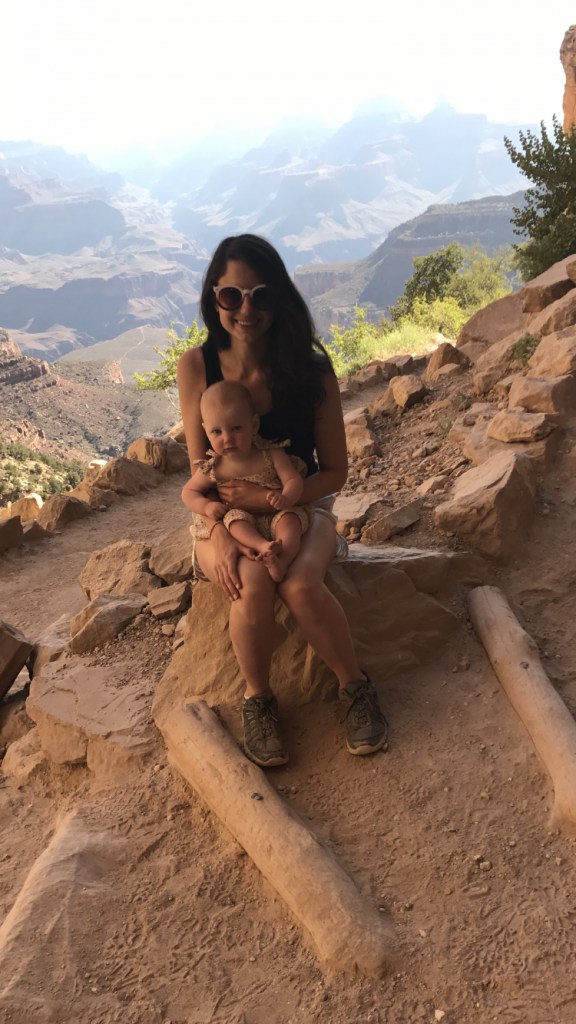 I'm used to filling half of my suitcase with snacks when I travel, but I was a little nervous about what I would pack for Baby V. At home, I prepare all of her food fresh, so she's never had baby food jars. It's super easy to batch cook for her (would you like a blog post on it?) and most of the jars and pouches at the store have some funky ingredients and preservatives in them that I'd rather avoid. Plus the packaging (especially the pouches) seem like an unnecessary waste.
All of that said, I did end up picking up a few jars of the cleanest, organic baby food that I could find, just incase we ran into a situation where I couldn't order something fresh for her. And I'm so glad I did because the food options where we stayed at the Grand Canyon were super limited!
I should also mention that it definitely wasn't all trail mix and energy bars. We found great places to eat in Sedona (Picazzo's had amazing vegan+ gluten-free pizza!) and Phoenix (True Food!!), and I even got a great falafel salad at a brewery in the small town of Williams. Baby V LOVES hummus (runs in the family) so I'll often order that for her with a side of avocado and she's a very happy little lady.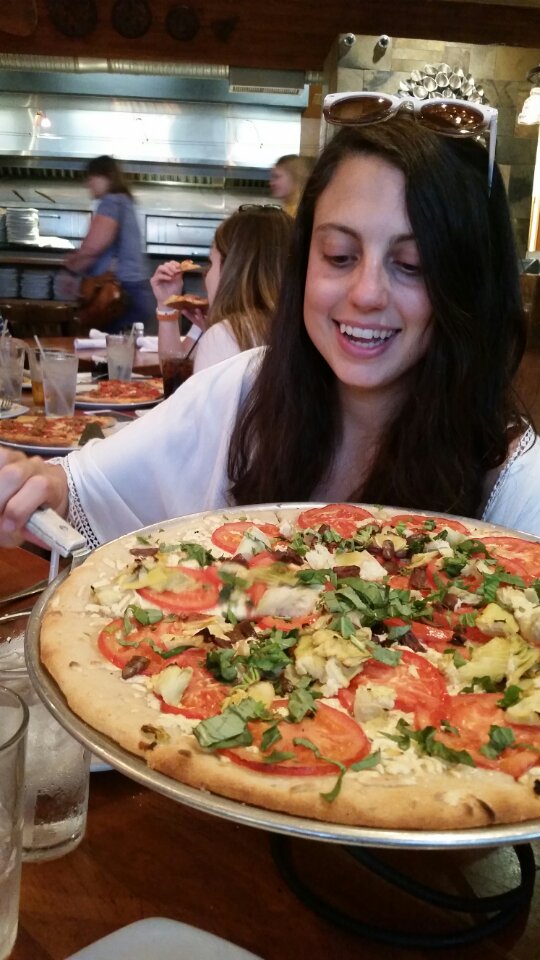 One hilarious thing we found out on this trip is that Baby V loves lemon slices! She kept herself very happy at restaurants by chomping on the slices from out waters…is this normal baby behavior or does my girl have crazy tastebuds??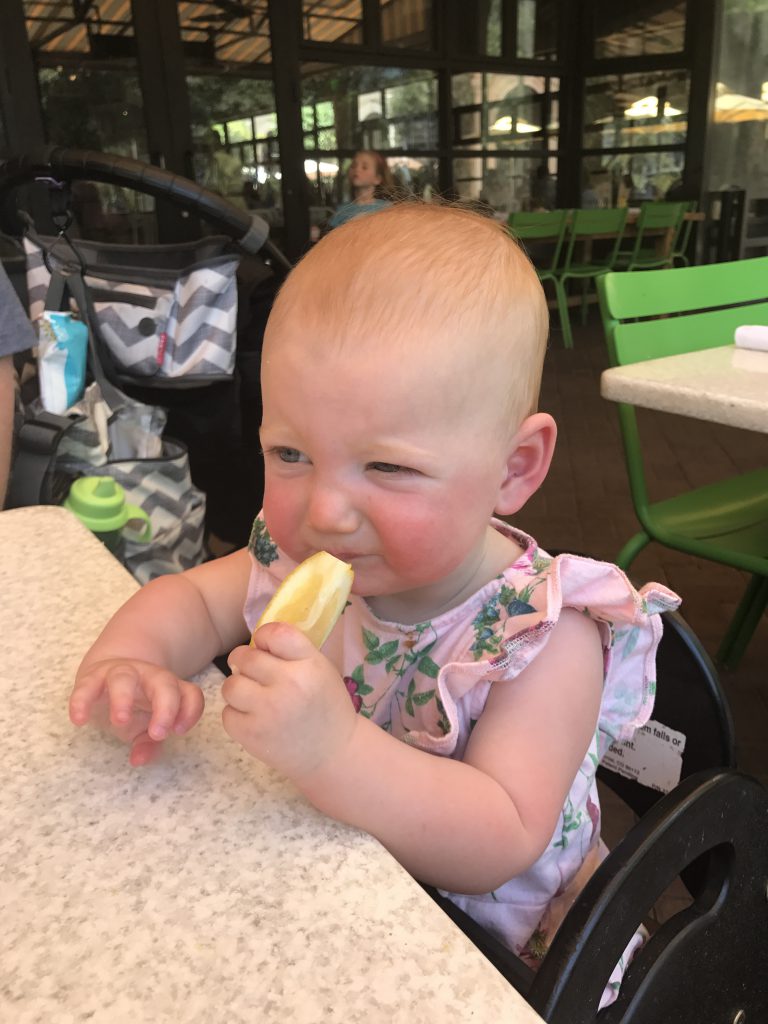 The moral of the story is that we ate really well all week! In addition to eating, we had the best time hiking (Ross like to carry V in our Ergo) and taking in how grand the Grand Canyon truly is. Plus we had a couple of days by the pool where we drank frozen margaritas and ate french fries…heaven!
Below are the snacks that I brought with us or picked up along the way…
Vegan Travel Snacks for the Whole Family
Non-refrigerated fresh fruit and veggies. Baby V loves banana and avocado, so we kept a bunch of both on hand so she always had a fresh option. I've also been known to BYOA to restaurants and add a few slices of avocado to a wimpy salad if the veg options are limited.
Back-Up Baby V Food. I actually hate the concept of "baby food" because babies are people too and Baby V eats what we eat! I have to admit it was good to have a few jars of sweet potato on hand though, and this brand is organic and preservative-free.
Peanut Butter. I mix a little PB in Baby V's banana for protein and she LOVES the taste! I also like to keep a jar of peanut butter around to spread on banana slices or crackers for an easy protein snack for the rest of us.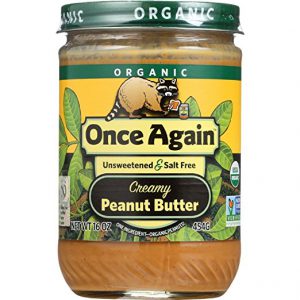 Nuts and Trail Mix.  I always keep nuts on hand for quick hiking snacks!
Vegan Jerky. I just discovered this on this trip and I'm so glad I did! It's another super easy protein-filled snack, plus all of the flavors are so good.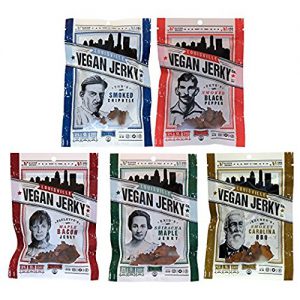 Macro Bars. These are the heartiest "energy bars" I've ever tried. They're super filling so I like to keep them on hand incase a flight gets delayed and we miss lunch. Side note- I ate one almost every day for the first month after Baby V was born because I was just so hungry!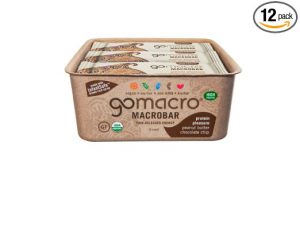 What are your favorite travel snacks? I'd especially love to know what you pack for your little ones!