As of Decmber 12th, the preorder bonus is no longer available, but the cookbook is! 
Hey there, friends!
I can't believe that in about two months my cookbook will finally hit the shelves! It's been such a long journey. I started dreaming of writing a cookbook over four years ago, when The Colorful Kitchen was just an itty bitty baby blog. Not to get too sappy, but I really could never have done it without you- the super awesome readers of my blog!
You've given me so much support over the years, sending in feedback on recipes you've tried, posting photos of your veggie-phobic family members eating my sweet potato mac n' cheese, and encouraging me to continue sharing recipes.
I truly believe that eating more plant-based foods can dramatically improve the health and happiness of everyone on this planet (and the planet itself!). There's really nothing that makes me happier than hearing that my recipes have helped you bring more plants into your kitchen. Being able to turn my passion for getting more plants onto more people's plates into a career is truly beyond my wildest dreams. And I never could have done it without you!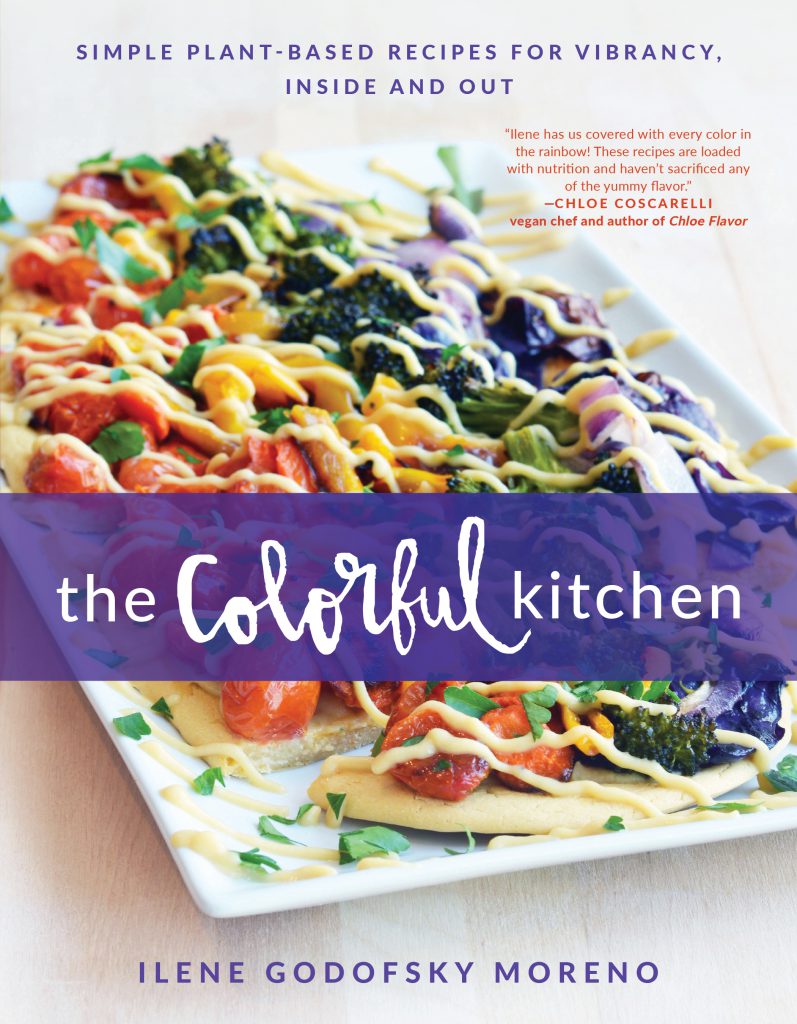 Today I'm super excited to announce a very special thank-you gift that I've put together just for you, the lovely supporters of my blog and cookbook! It's just a small token of my appreciation, but I hope it will help bring more color into your holiday table.
When you preorder my cookbook The Colorful Kitchen before December 12th, you'll get my Holiday Season ebook for FREE! The ebook covers the entire holiday season, with 25 plant-based recipes for Halloween, Thanksgiving, Chanukah and Christmas.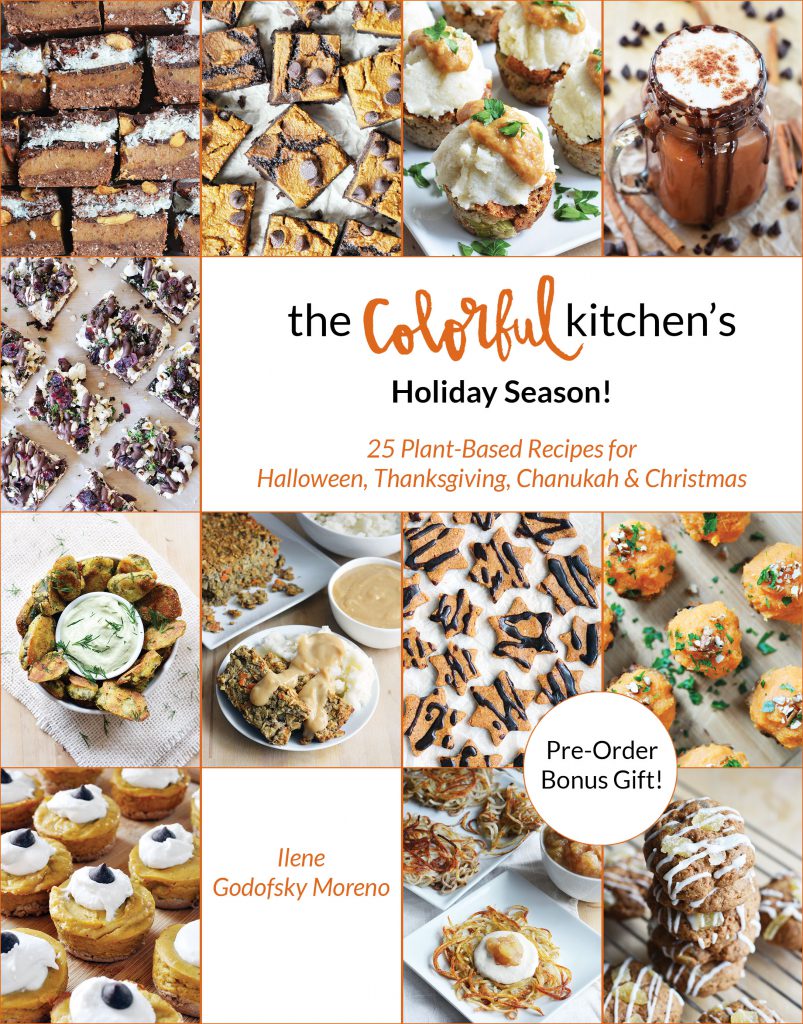 The ebook is filled with cozy holiday recipes that are all vegan, mostly gluten-free and super easy-to-make.
Here's a list of what's inside:
Halloween
Better-Than-Snickers Bites
Joyful Almond Bars
No-Bake Superfood Oreos
No-Bake Nutter Butters
Crunchy Date & Peanut Butter Chocolate Cups
Double Chocolate Pumpkin Brownies
Thanksgiving
Healthy Vegan Chocolate Pumpkin Spice Latte
Rosemary Skillet Cornbread
Smoky Maple Roasted Brussels Sprouts
Stuffing Muffins
Easy Mashed Potatoes
5-Minute Gravy
Apple-Cranberry Stuffing Muffins
Harvest Butternut Squash & Apple Burgers
Pumpkin Pie Bites
Chanukah
Baked "Fried" Pickles with Ranch Dressing
Spiralized Potato Latkes
Sweet Potato & Kale Latkes
The Best Applesauce Ever (Sugar-Free!)
Cashew Sour Cream
No-Bake Star "Sugar" Cookies
Christmas
Tahini Hot Chocolate
Chickpea-Lentil Loaf
Cranberry-Kale Popcorn Bark
Candied Ginger Cookies
To get your Holiday Season Bonus Ebook:
Preorder The Colorful Kitchen before December 12th.
Fill out this form.
Open your inbox, download the ebook, and start cooking!
I'm so, so, so excited to share these recipes with you!
Thank you again for your continued support and stay tuned for a bunch more cookbook-related excited over the next two months!
xoxo,
Ilene
Preorder The Colorful Kitchen now!