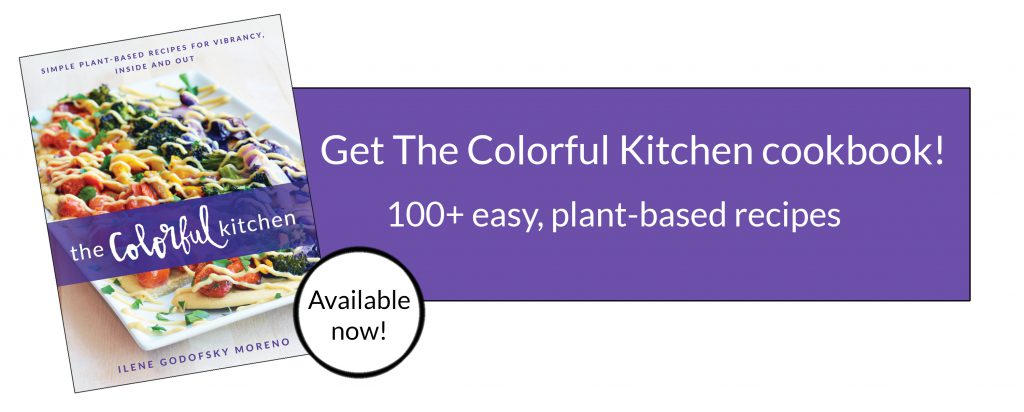 Macro bowls are a probably the meal I make most often. How can you go wrong with a plate full of whatever vegetables, grains and protein you have around/are in season/are in the mood for?
As I've said before, I love macro bowls because  they truly feel like a complete meal and I'm always satisfied afterwards.
Ok, let me slow down for a moment incase you're thinking, "Woa, Ilene. What even IS a macro bowl??"
The term "macro bowl" refers to a balanced plate, based on the principals of the macrobiotic diet (if you're curious about macrobiotics, this book is a great start!). It typically includes a whole grain, leafy greens, healthy fat, cooked vegetable, and something fermented.
One reason I love macro bowls so much is that the ingredients are very easy to prepare in advance, which makes the actual mealtime prep only take a few minutes. I highly recommend batch cooking your ingredients and making your life 100x easier! Read more about how I meal prep in this post.
Another reason I'm such a macro bowl girl is that there is so much room for creativity within the basic template. My bowls change with the seasons and vary depending on what's at the farmers market and what I'm craving that week.
Now let's get to the macro bowl "template." I typically try to include at least one item from each of the following categories:
whole grain
leafy greens
protein

ex: tempeh, tofu, beans, lentils

healthy fat

ex: avocado, nuts, nut cheese

cooked veggies

sweet potato, beets, broccoli

something fermented
sauce, dip or drizzle

ex: tahini, tamari, sesame seeds, fresh herbs
The beauty of the macro bowl is that you can very easily customize it to your own taste. Below I've included a bunch of photos of recent macro bowls that I've made, but my hope is that these photos will provide inspiration for you to get creative with your own macro bowl!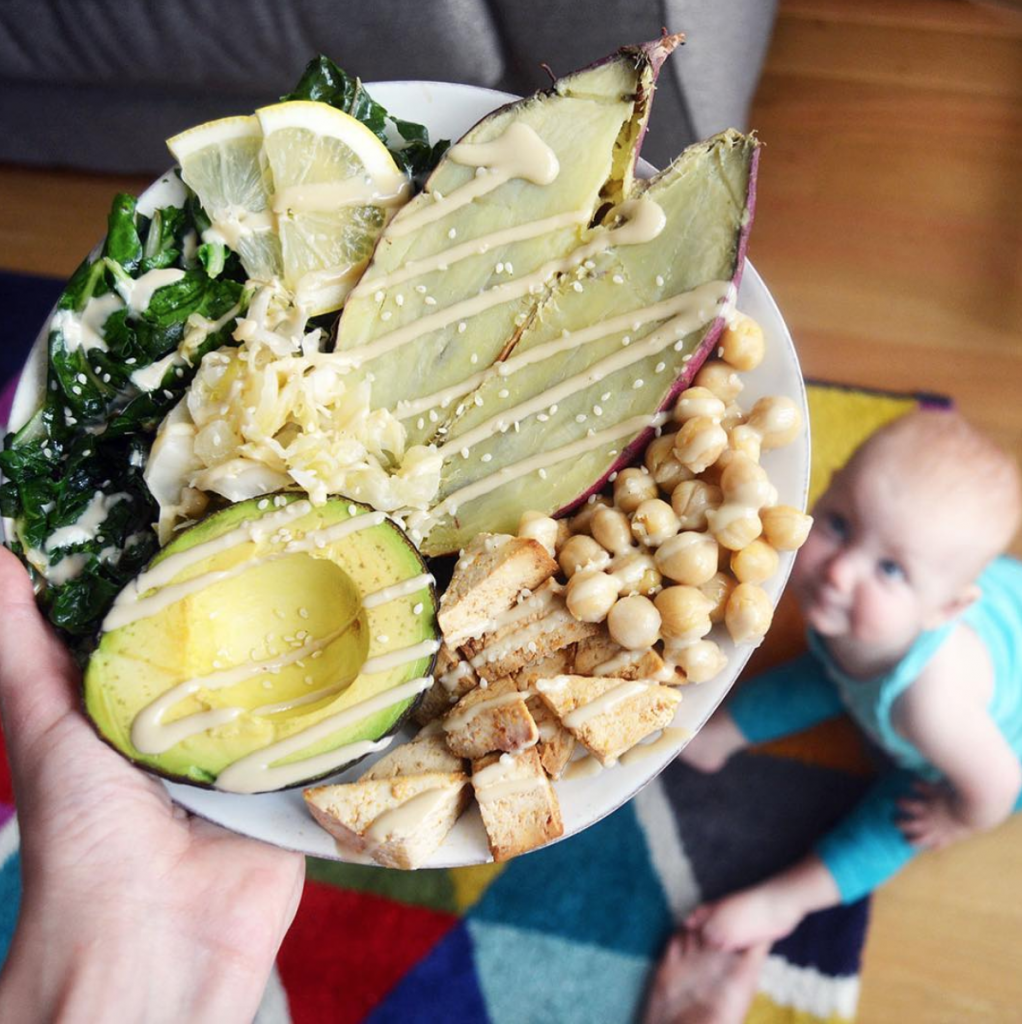 Roasted Japanese Sweet Potato, sauteed kale, baked tofu, chickpeas, avocado, sauerkraut, tahini and sesame seeds. And Baby V!
Brown rice and lentils, roasted broccoli, chickpeas, avocado, kimchi, paprika, sesame seeds and tahini.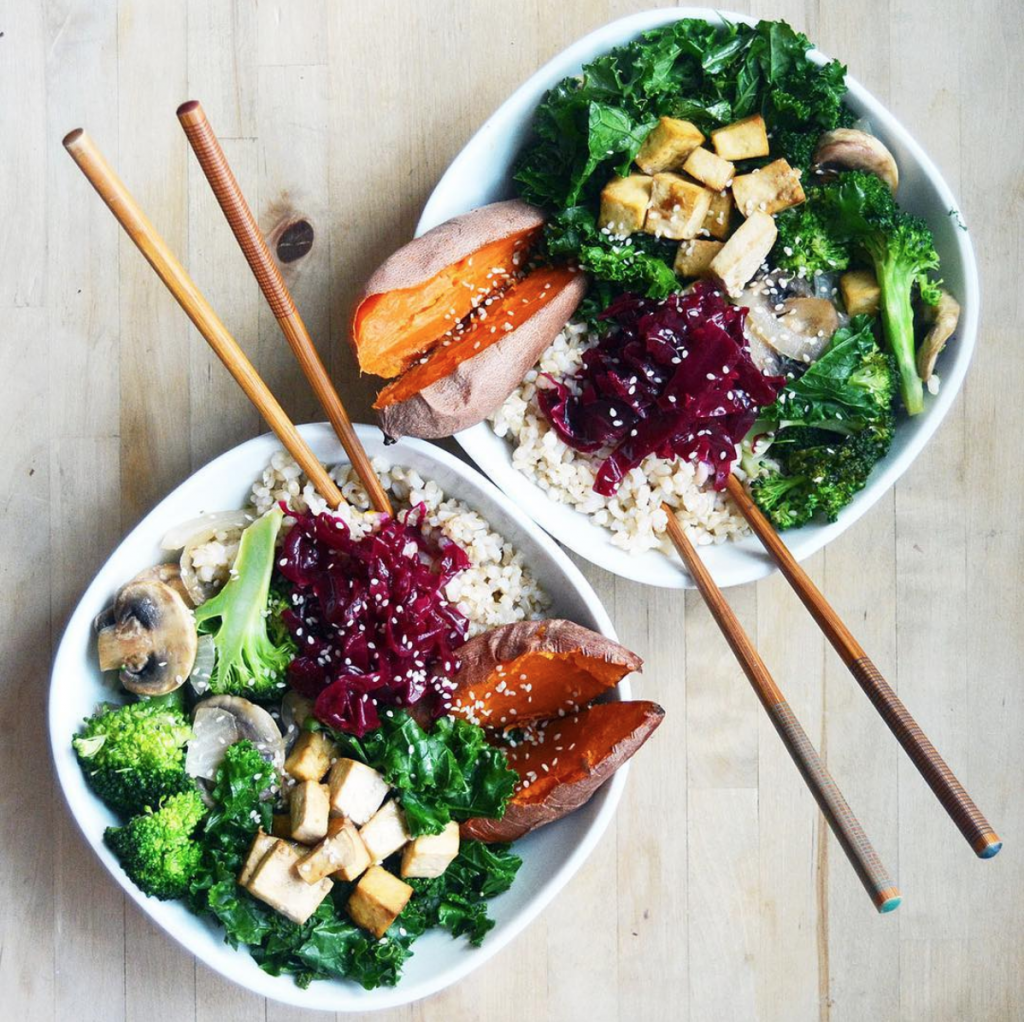 Brown rice, sauteed kale, broccoli and mushrooms, baked tofu, roasted sweet potato, sauerkraut and tamari.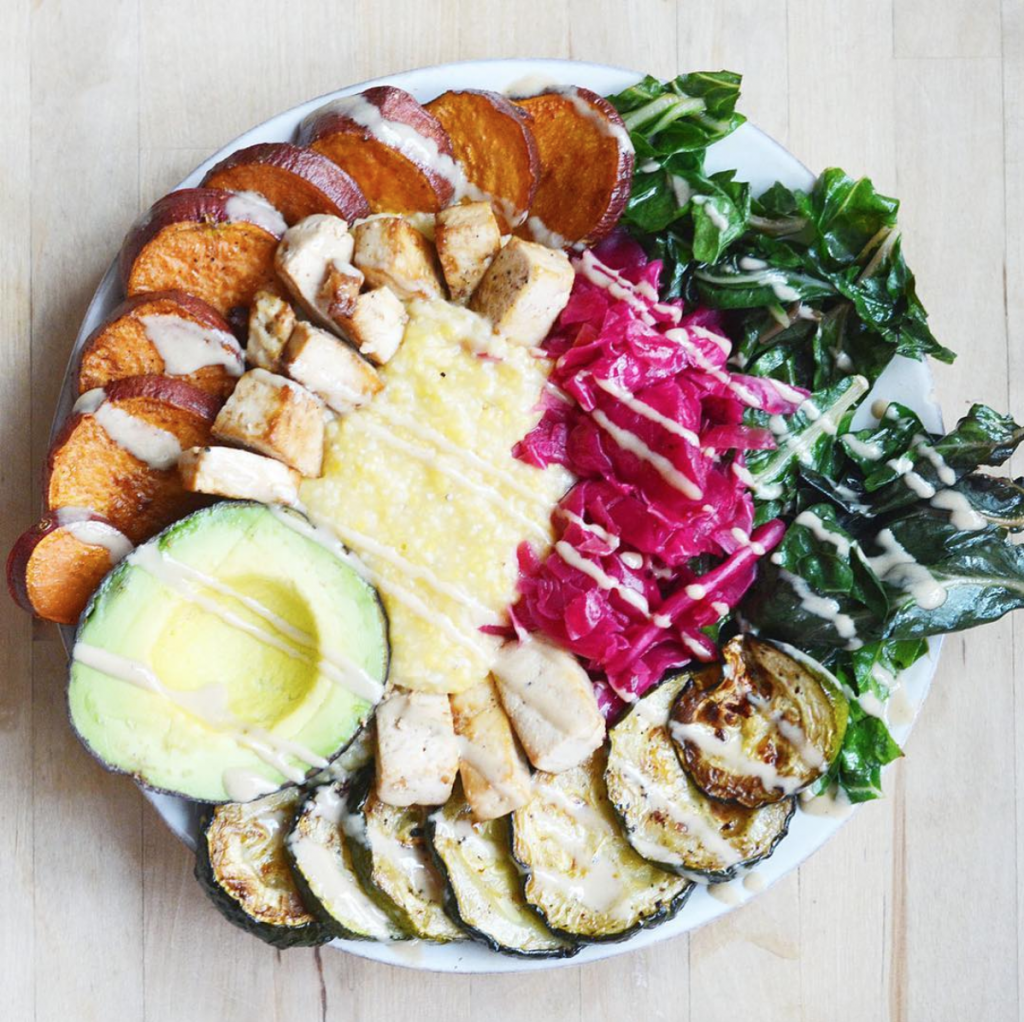 Creamy polenta, sauteed chard, roasted zucchini and sweet potato, baked tempeh, avocado, sauerkraut and tahini.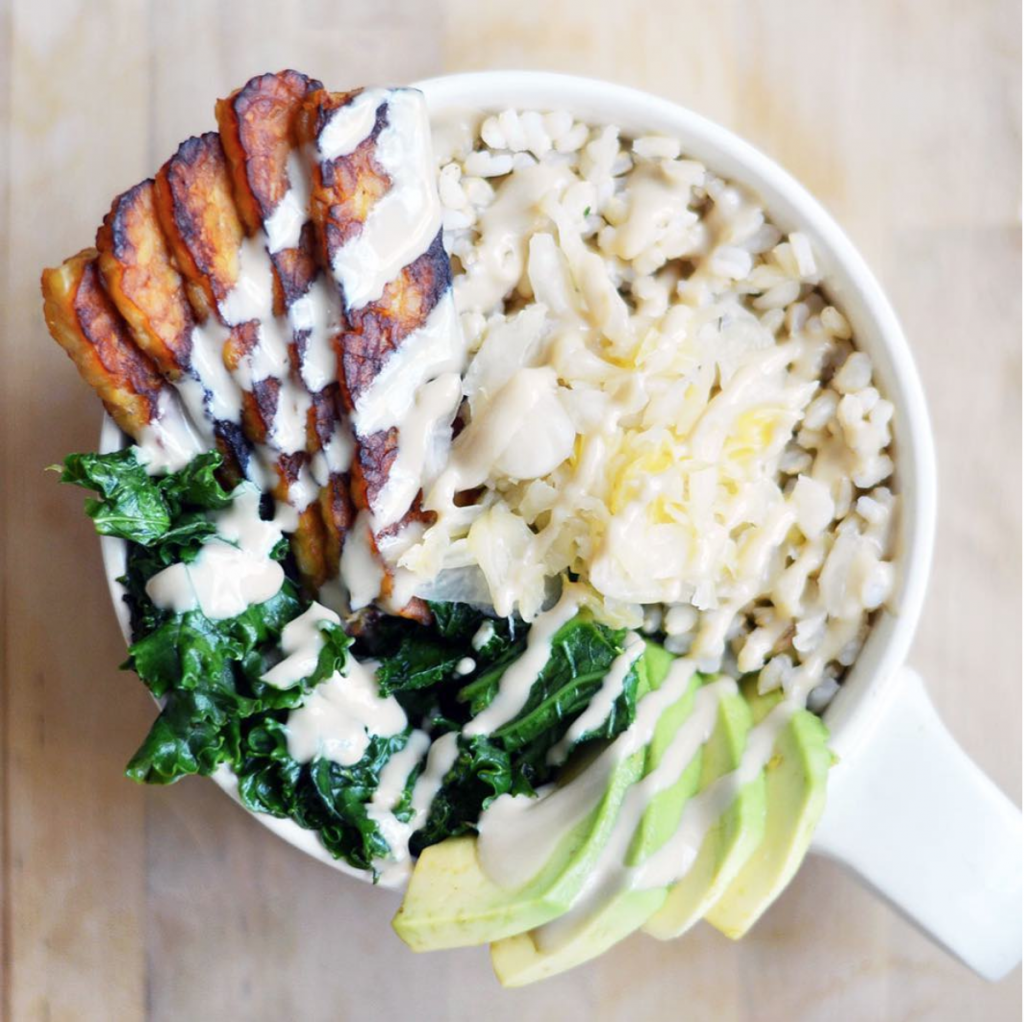 Brown rice, tempeh "bacon", sauteed kale, avocado, sauerkraut and tahini lemon sauce.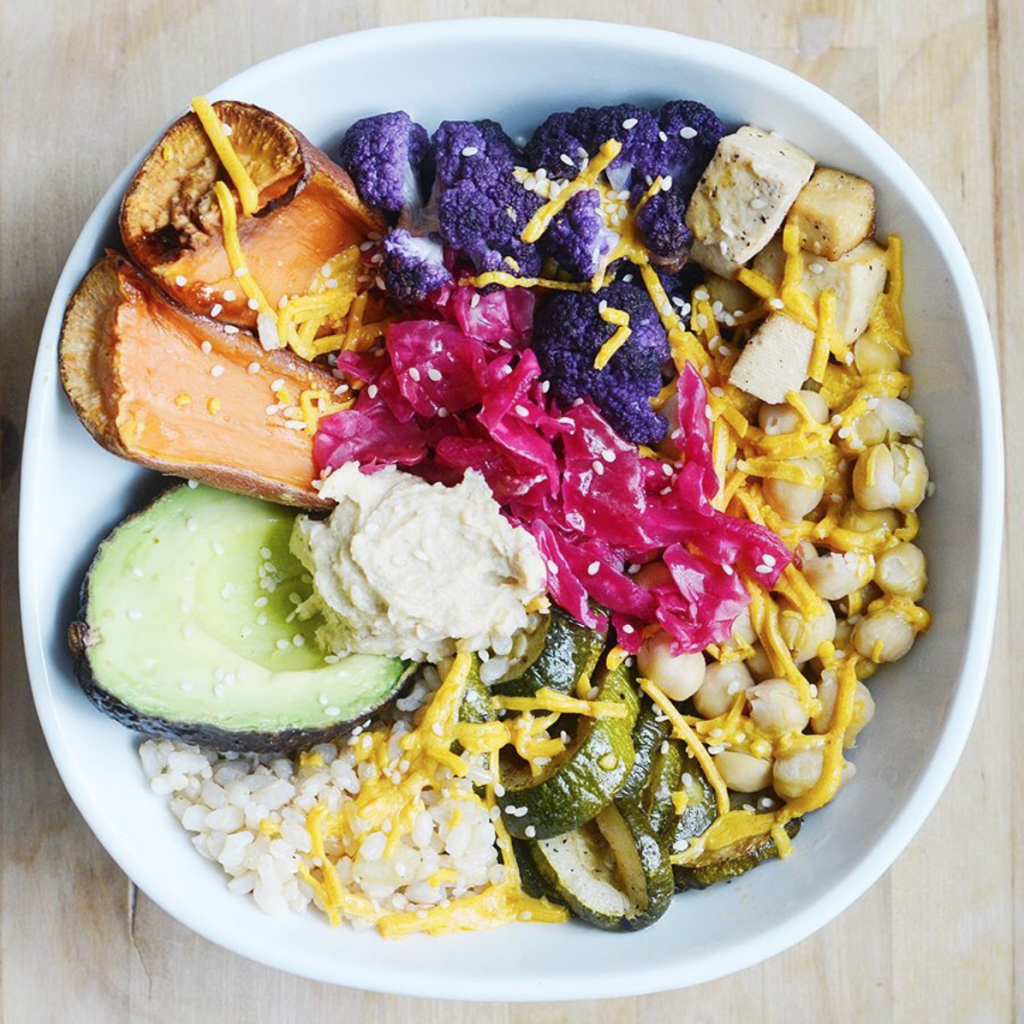 Roasted sweet potato, avocado, brown rice, roasted zucchini, chickpeas, purple cauliflower, hot pink kraut, hummus and vegan cheddar cheese.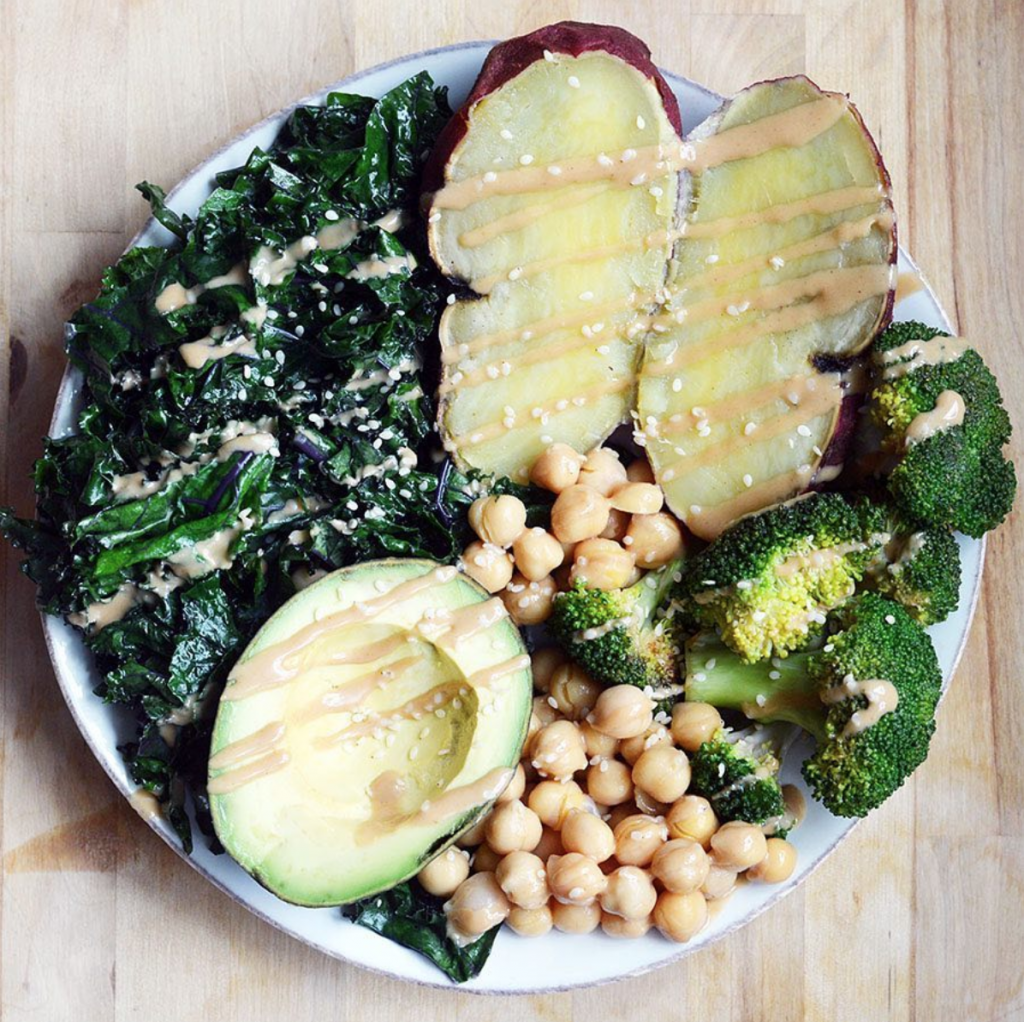 Roasted Japanese sweet potato, sauteed chard, avocado, chickpeas, roasted broccoli, tahini and sesame seeds.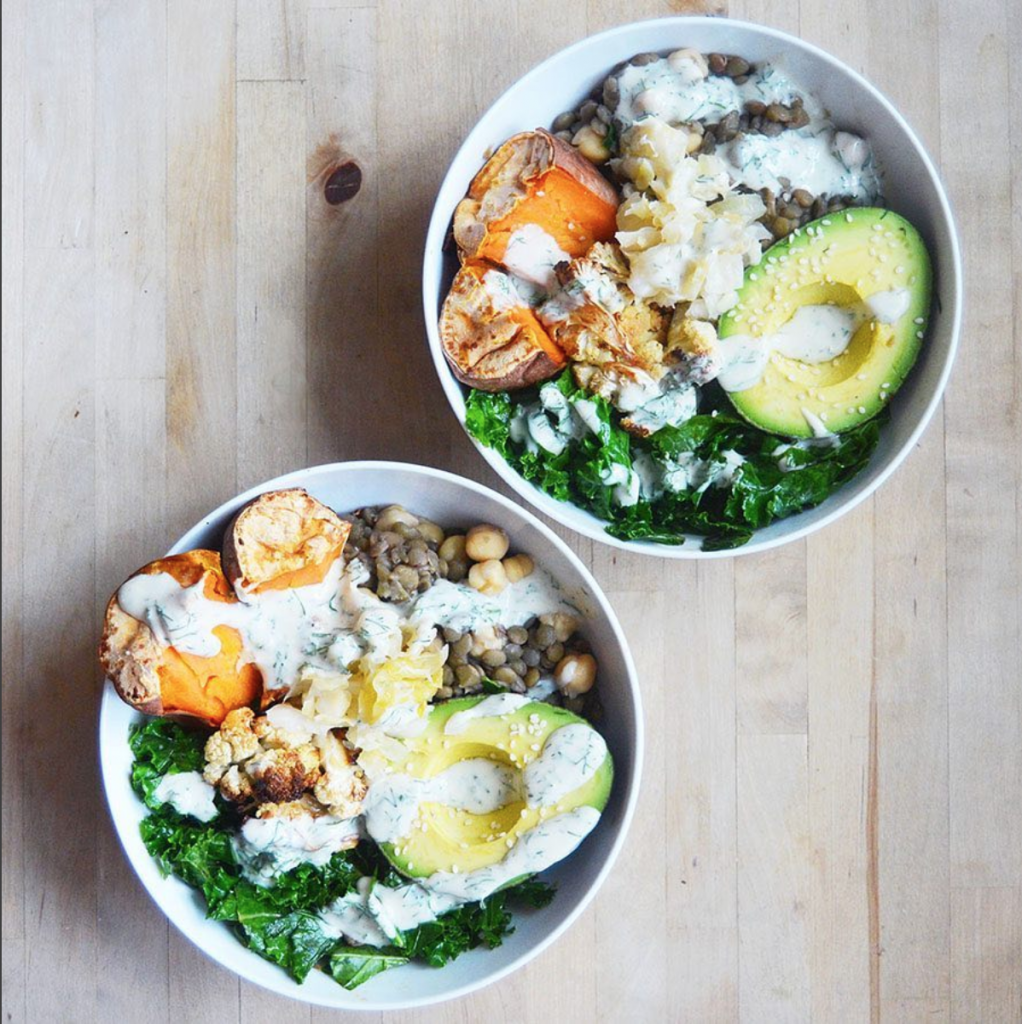 Green lentils, chickpeas, roasted sweet potato, sauteed kale, avocado, sauerkraut, cashew yogrut dill sauce.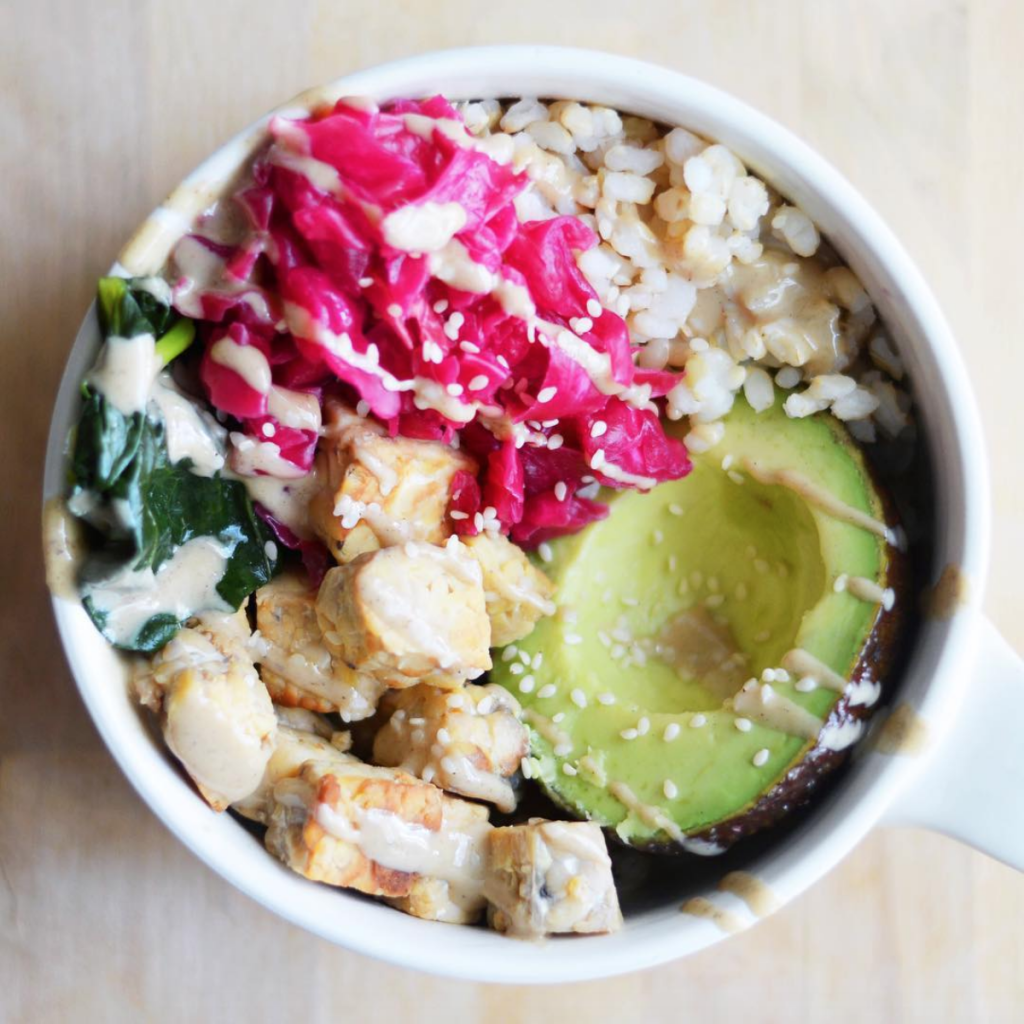 Brown rice, avocado, baked tofu, sauteed kale, sauerkraut, tahini and sesame seeds.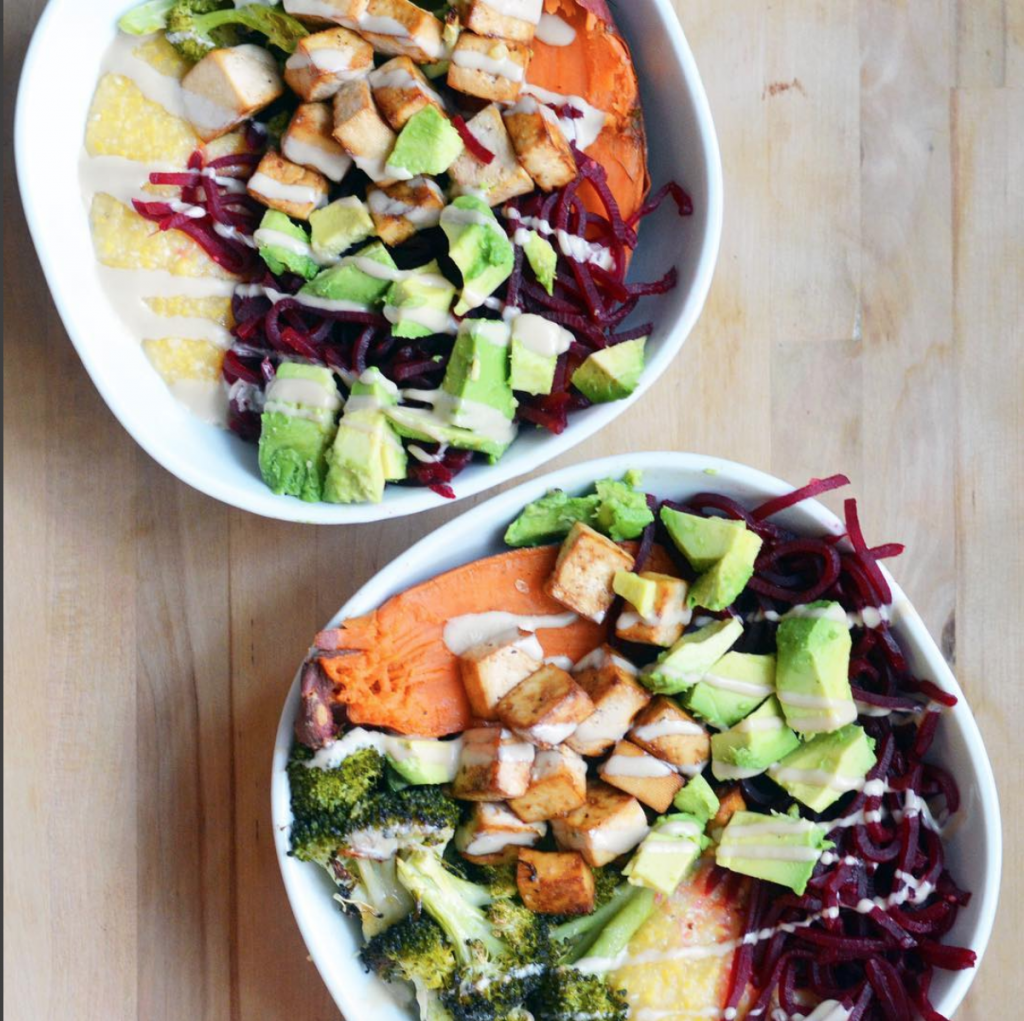 Shredded beets, creamy polenta, roasted sweet potato and broccoli, baked tofu, avocado and tahini.
Ok, now it's time to go make your own macro bowl!