Last weekend, one of food blogger dreams came true- I got to share a whole bunch of food and recipes with a whole bunch of you!
My local Whole Foods Market invited me to do a demo and tasting of a few of the recipes from my cookbook and blog, with a fall twist. I decided on an autumn brunch theme and made Healthy Pumpkin Spice Lattes, Tempeh Bacon and Pumpkin Spice Carrot Cake Oatmeal.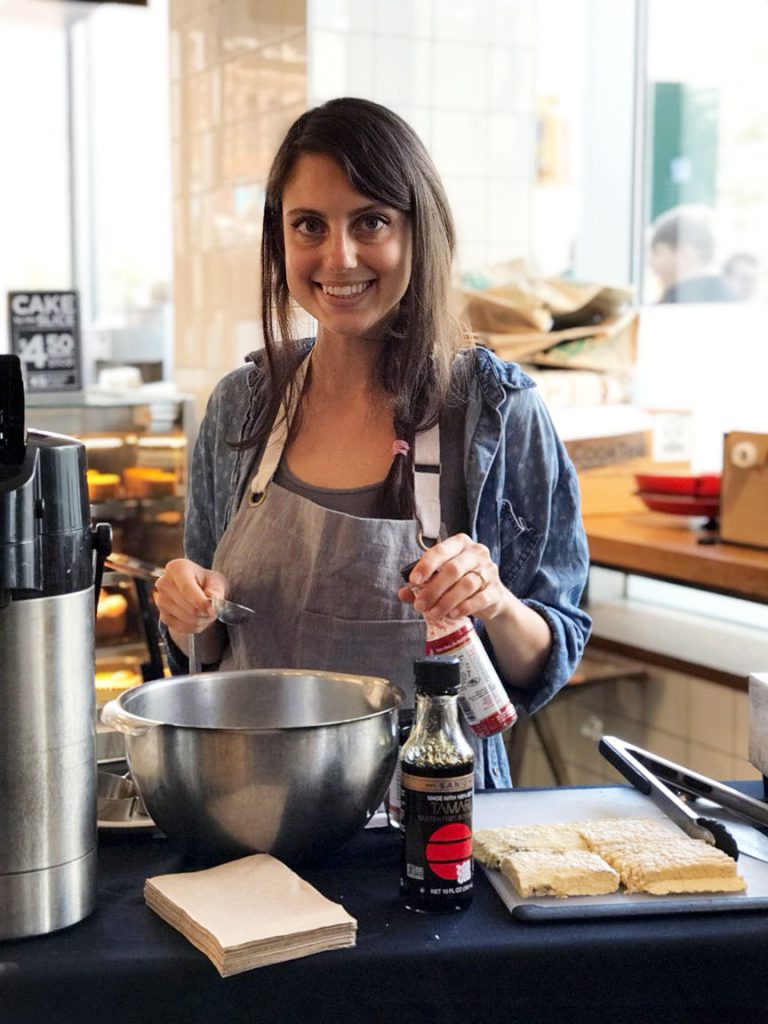 The oatmeal recipe is a pumpkinized variation of the Carrot Cake Oatmeal in my book. Made with pumpkin puree and pumpkin pie spice, the flavors of fall filled the whole area around my demo table at Whole Foods! The recipe was such a hit that I had to share it with you today.
But before we get to the recipe, I want to mention that I'll be back at Whole Foods Bowery again this Saturday from 5:00-7:00pm! I'll be making Vegan Comfort Food and the menu is EPIC! Click here to get all the details and to register. I can't wait to see you there!
Ok, so this Pumpkin Spice Carrot Cake Oatmeal comes fully loaded. With vegan yogurt, chocolate chips, walnuts and coconut on top, it's more like a dessert than a breakfast and it's a guaranteed to be a hit at brunch.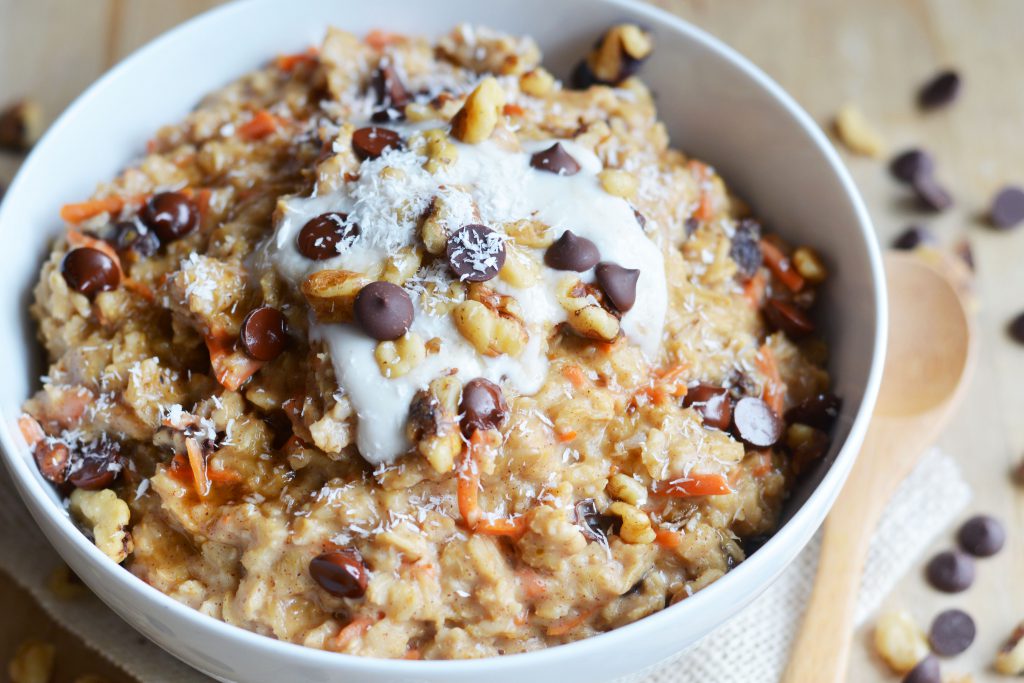 Pumpkin Pie Spice Carrot Cake Oatmeal, Vegan & Gluten-Free
Author:
Ilene Godofsky Moreno
Cuisine:
vegan, gluten-free
Ingredients
oatmeal
1 cup rolled oats
1 cup nondairy milk
1 cup water
½ cup shredded carrot (about 1 large carrot)
¼ cup raisins
2 tablespoons pumpkin puree
¾ teaspoon pumpkin pie spice
½ teaspoon vanilla extract
Dash of salt
toppings
¼ cup nondairy yogurt
2 tablespoons maple syrup
¼ cup chopped walnuts
2 tablespoons shredded coconut
2 tablespoon vegan chocolate chips
Instructions
In a small pot over low heat, bring the oats, nondairy milk, and water to simmer.
Stir in the shredded carrot, raisins, pumpkin puree, vanilla extract, pumpkin pie spice, and salt. Continue to simmer until all the liquid is absorbed (7-10 minutes), stirring occasionally.
Transfer to bowls, top with yogurt, maple syrup, walnuts, shredded coconut and chocolate chips.