If there's anything better than the smell of muffins baking in the oven, it's the smell of muffins made with pumpkin pie spice baking in the oven!
Today's Vegan Pumpkin Spice Everything Muffins are fully loaded with all the best flavors of the season (cinnamon, ginger, nutmeg and allspice), plus toppings and fold-ins galore- apples, raisins, walnuts, chocolate chips- holy moly!
My favorite way to enjoy them is sliced, toasted and smeared with vegan butter. Add a Healthy Pumpkin Spice Latte on the side, and you've got autumn breakfast perfection.
*Note for the mamas- I make these muffins without the chocolate chips and walnuts for Baby V and she LOVES them with a little peanut butter on top!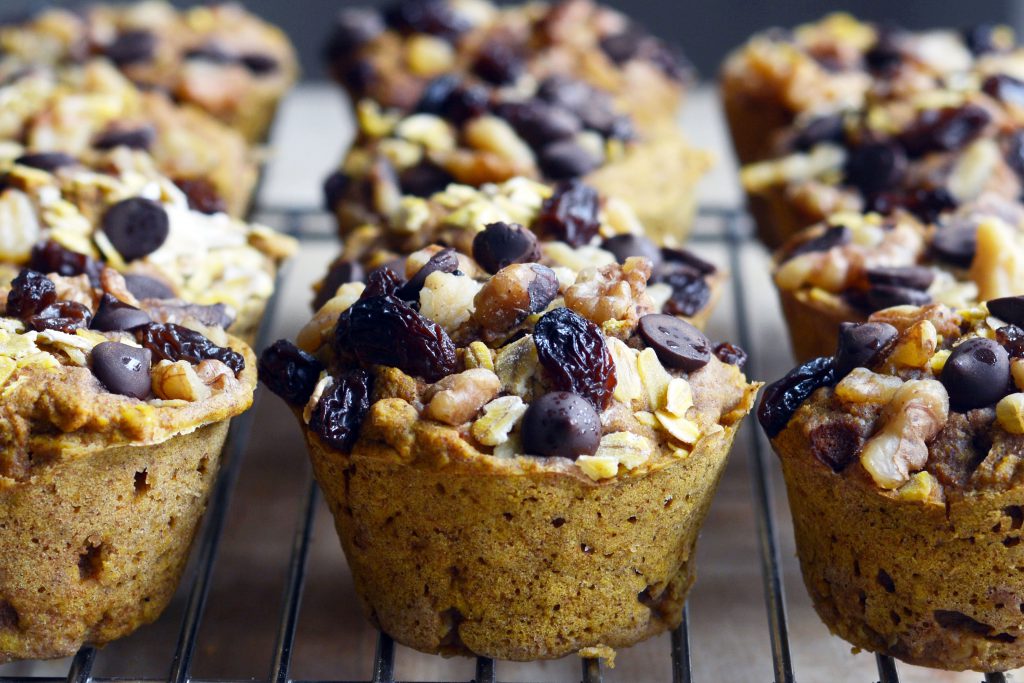 Vegan Pumpkin Pie Spice Everything Muffins
Author:
Ilene Godofsky Moreno
Cuisine:
breakfast, snack
Ingredients
dry
2 cups spelt flour
1 cup rolled oats
2 tablespoons pumpkin pie spice
1 tablespoon baking powder
¼ teaspoon salt
wet
¾ cup pumpkin puree
¼ cup coconut oil, melted
¼ cup maple syrup
1 cup non-dairy milk
1 tablespoon vanilla extract
fold-in
¼ cup raisins
¼ cup chocolate chips
1 apple, diced
¼ cup walnuts
Instructions
Preheat the oven to 375°. Grease a muffin tin or line it with baking cups.
In a large bowl, whisk together the dry ingredients.
In a small bowl, stir the wet ingredients together.
Add the contents of the small bowl to the large bowl, and stir until fully mixed. Fold in the raisins, chocolate chips, apple and walnuts.
Spoon the batter into each muffin spot, filling the cups to about 80%.
Bake for about 25 minutes, until you can stick a toothpick into a muffin and it comes out clean. Let the muffins cool before removing them from the tray. Store in an airtight container for up to 5 days.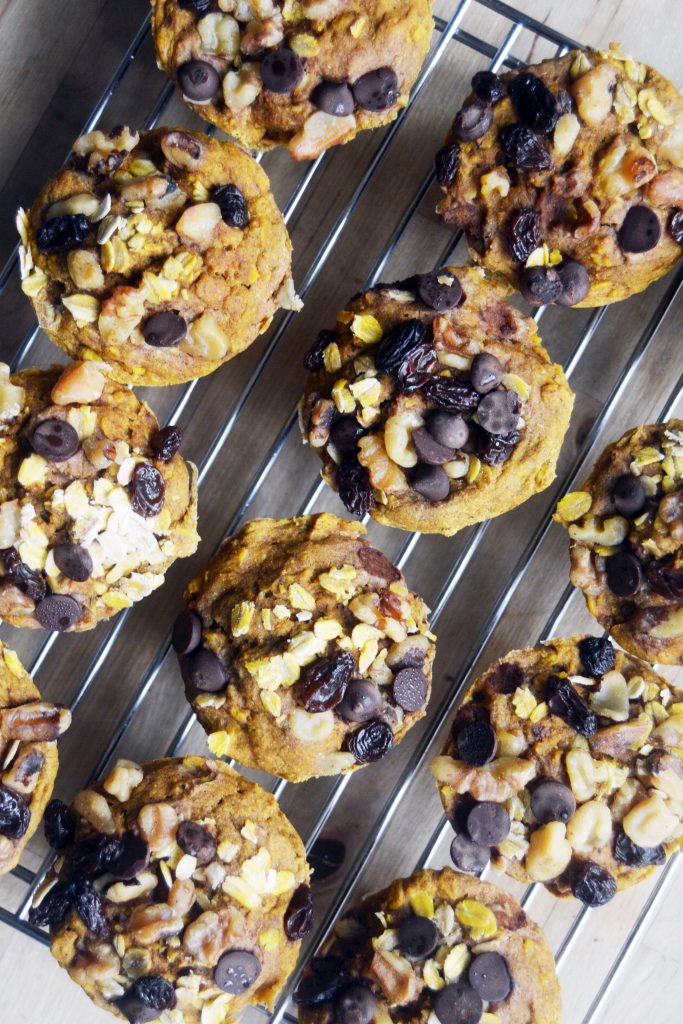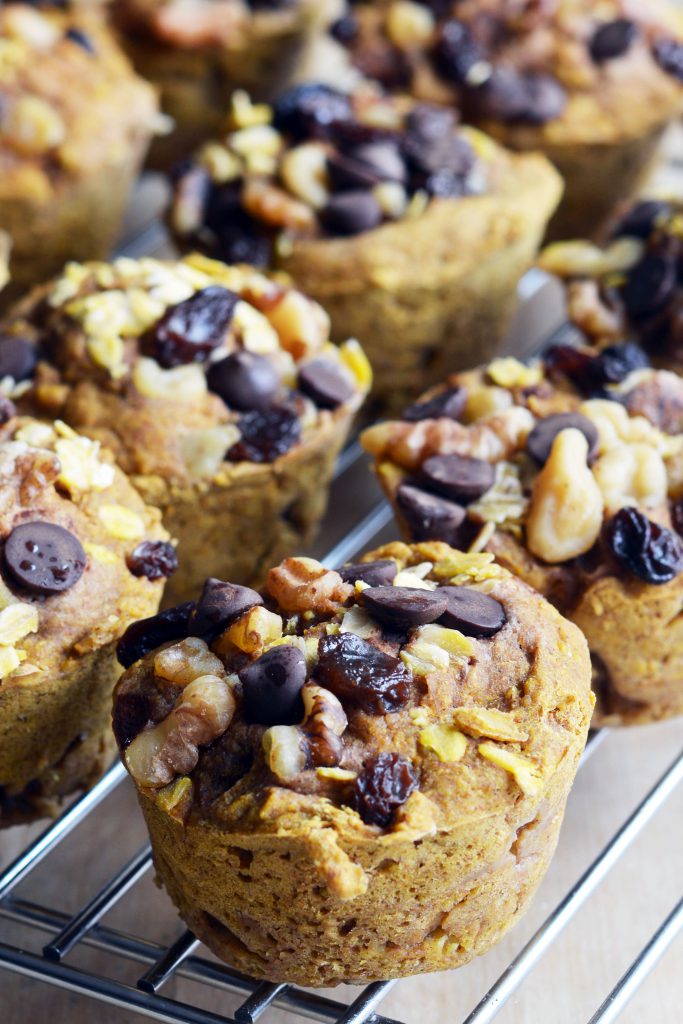 ps- have you preordered my cookbook and gotten your bonus Holiday Season ebook yet? Grab it today just in time for Halloween!