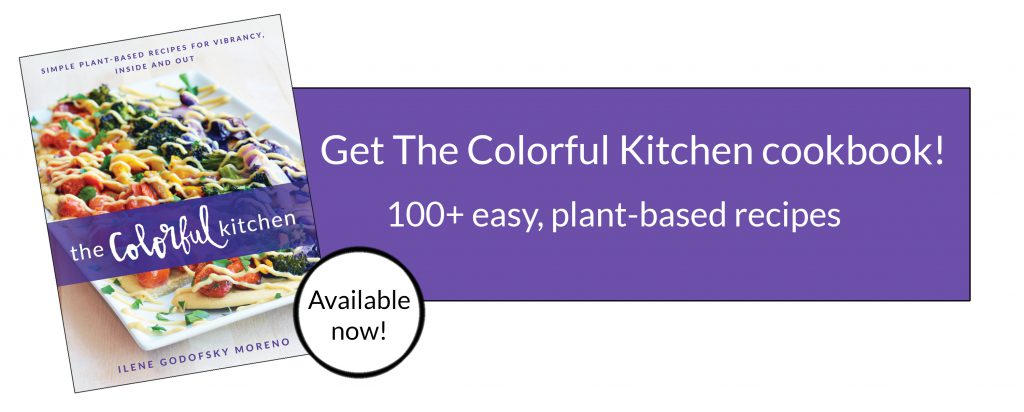 Cornbread is a crucial piece of the Thanksgiving feast puzzle. My go-to classic vegan cornbread is this Rosemary Spelt Skillet Cornbread, and I'm always a fan of the macrobiotic brown rice cornbread from Angelica Kitchen (my favorite restaurant in NYC that recently closed, but you can find the recipe in their cookbook).
This year, I decided to really switch up my cornbread game. My family has eaten a lot of waffles in 2017. I'm not sure why, but we're obsessed lately (even Baby V), so I came up with today's Vegan Crispy Cornbread Waffles to combine two of my favorite carbs!
I love this recipe because it has all best qualities of  both cornbread and waffles. With whole corn kernels and maple syrup, they're super hearty and taste just like mama's traditional cornbread (or the kind from the box like my mama used to make), but since they're cooked in a waffle iron, they get super crispy on the edges and are the perfect shape to fill with toppings like vegan butter, sour cream (homemade or store-bought) and of course, more maple syrup.
I like that you can go sweet or savory (or both) with the toppings. I melted some vegan cheddar on top and that was super delicious, but I also think blueberry jam would be an amazing topping. Not to mention, they'll be perfect alongside mashed potatoes and gravy on your Thanksgiving plate!
For the rest of your holiday spread, have you gotten your copy of my Holiday Season ebook yet? It's a totally free bonus that will be sent straight to your inbox (simply fill out this form) when you preorder my cookbook!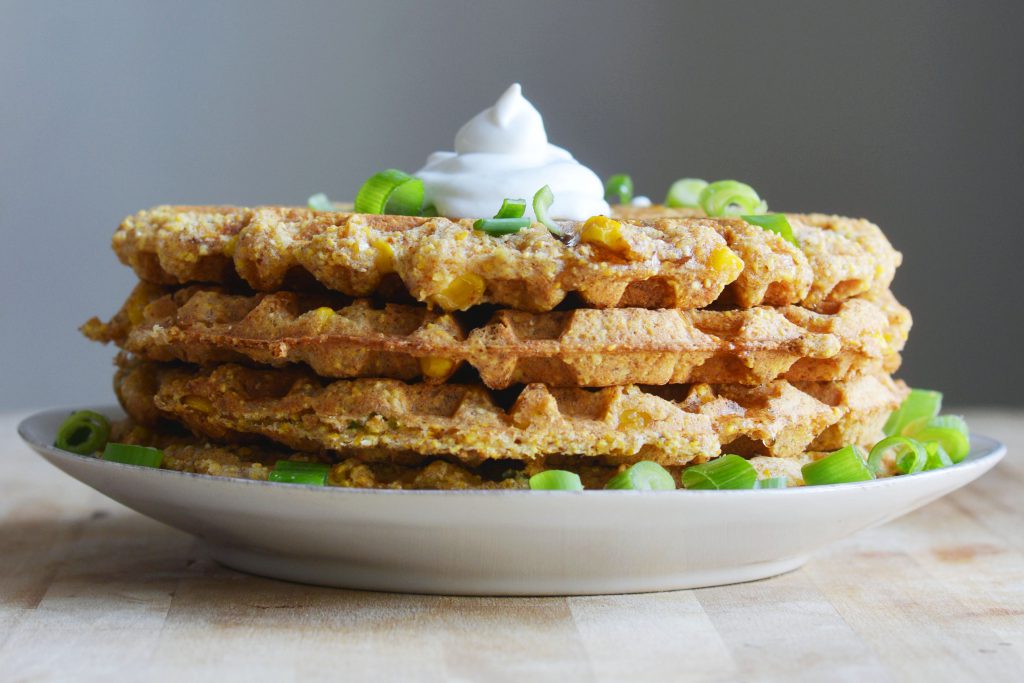 Vegan Crispy Cornbread Waffles
Ingredients
flax egg
1 tablespoon ground flax
3 tablespoons warm water
dry
1 cup cornmeal
1 cup spelt flour
1½ tablespoons baking powder
⅛ teaspoon salt
wet
1¼ cups nondairy milk
¼ cup coconut oil, melted
2 tablespoons maple syrup
1 teaspoon apple cider vinegar
fold-in
½ cup corn kernels
2 tablespoons chopped green onion
toppings
maple syrup
vegan sour cream
vegan butter
Instructions
Preheat the waffle iron.
In a large bowl, whisk the dry ingredients together.
In a small bowl, stir the wet ingredients together.
Stir the contents of the small bowl into the large bowl, and mix until the batter is smooth. Fold in the corn kernels and green onion.
Grease the waffle iron (with coconut oil or nonstick spray). Pour some of the batter into the waffle iron (the amount will vary depending on the size of your waffle iron), and cook until the waffle is golden and slightly crispy. Repeat, until all the batter is used.
To serve, add the toppings of your choice and enjoy!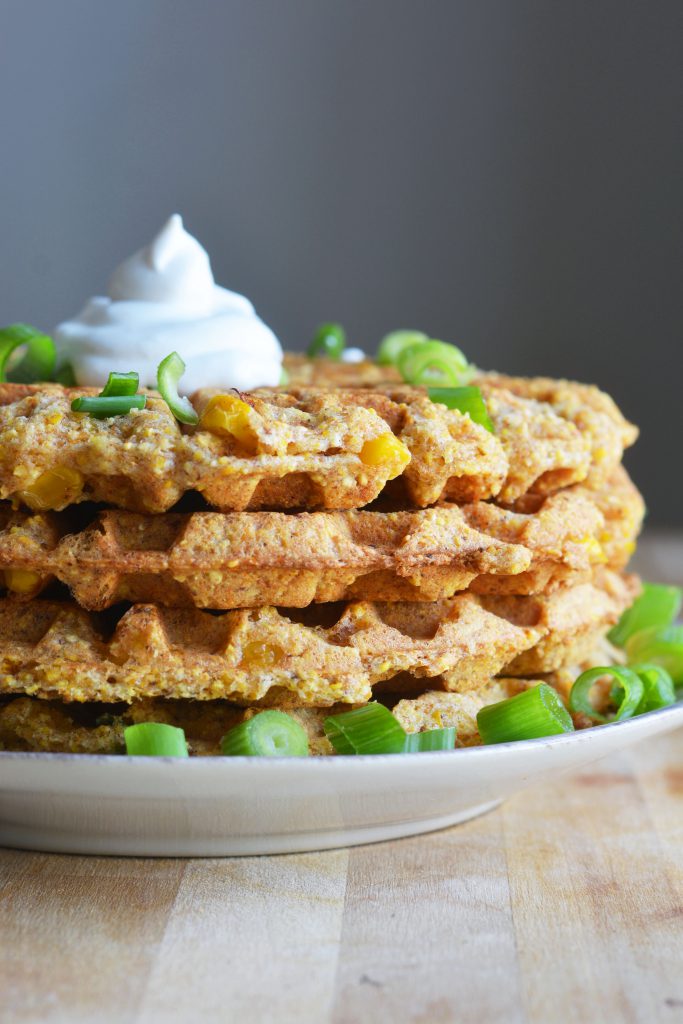 I also found many uses for the leftovers! I made used the waffles as bread in this sandwich with purple sweet potato, butternut squash, avocado, hot pink kraut and vegan cheddar.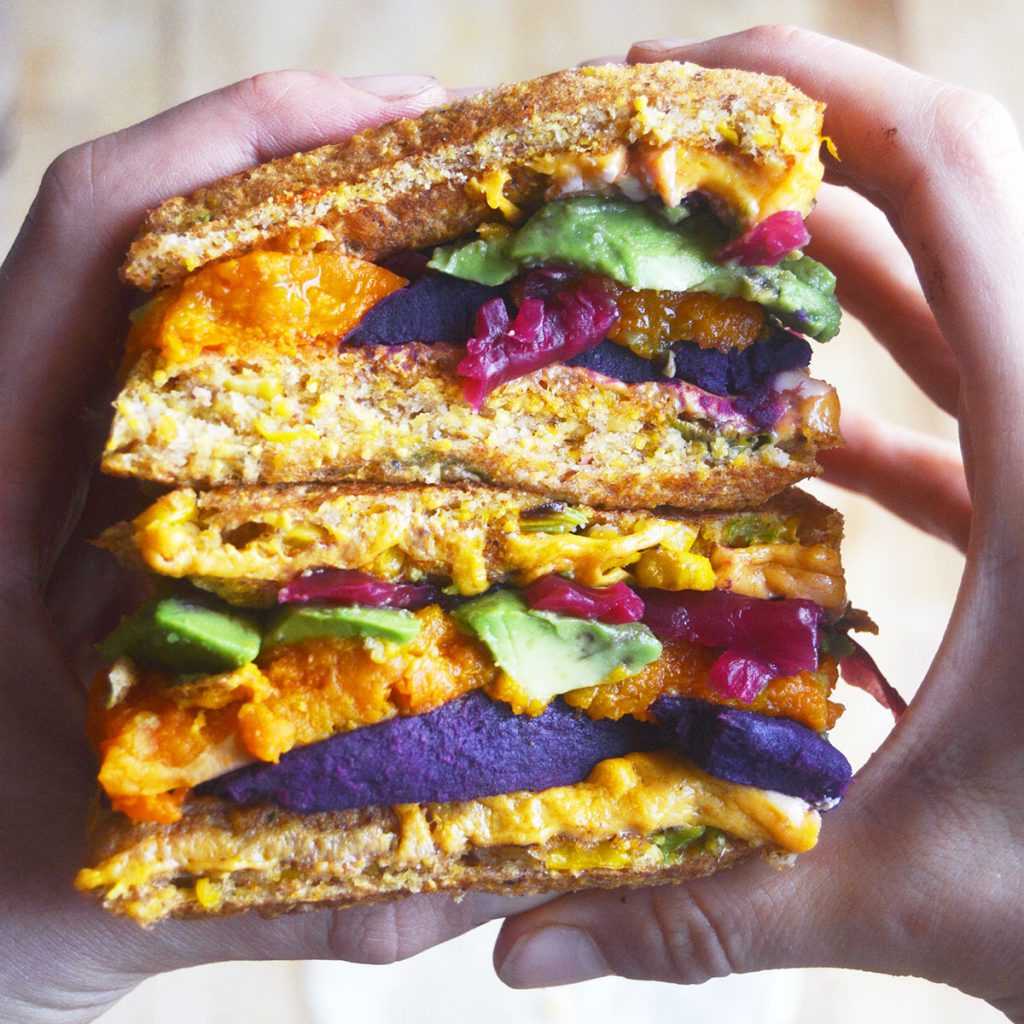 And as a piece of this macro bowl puzzle!