*Giveaway below!*
With my cookbook being released tomorrow, I had to think long and hard about which recipe from The Colorful Kitchen I wanted to share with you today.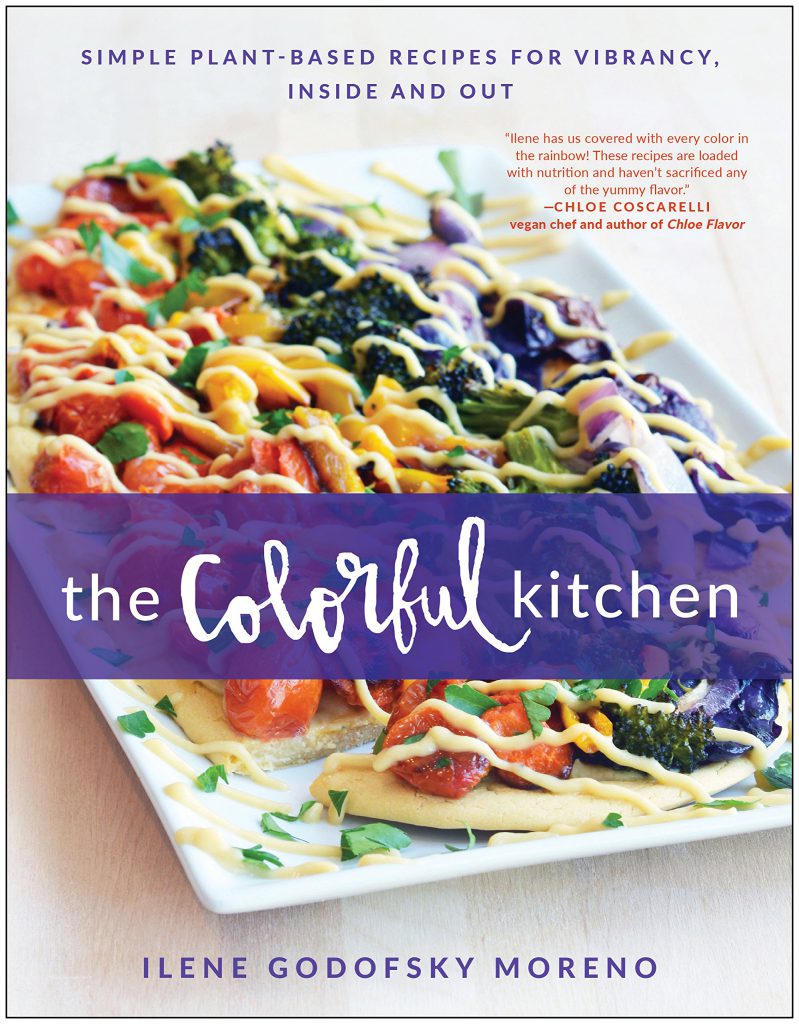 My first instinct was to share one of the fun desserts or colorful party snacks (and there are quite a few!), but in the end I decided that the heart of my cookbook is truly about easy-to-make, healthful and nourishing recipes that you'll want to make for dinner tonight.
Made from ingredients that you're likely to already have on hand, today's Vegan & Gluten-Free Creamy Coconut Polenta with Balsamic Mushrooms and Chickpeas is a cozy, warming dinner that I keep on repeat for easy weeknight cooking. It's definitely one of the recipes from my cookbook that I make for dinner for my family most often (even Baby V loves it!), and it's a great example of the kinds of recipes you'll find in my cookbook.
Speaking of the cookbook, I'm so excited to give away a copy to one of you! To enter to win a copy of The Colorful Kitchen, leave a comment on this post letting me know your go-to weeknight dinner. I'll be randomly selecting the winner Wednesday (12/13) at 7pm (must be in US or Canada to win). The giveaway is now closed, thank you to everyone who entered!
Before we get to the recipe, I also want to say a huge thank you to all of you for being so supportive through the process of writing and launching this book. I would never have been able to do it without my amazing readers!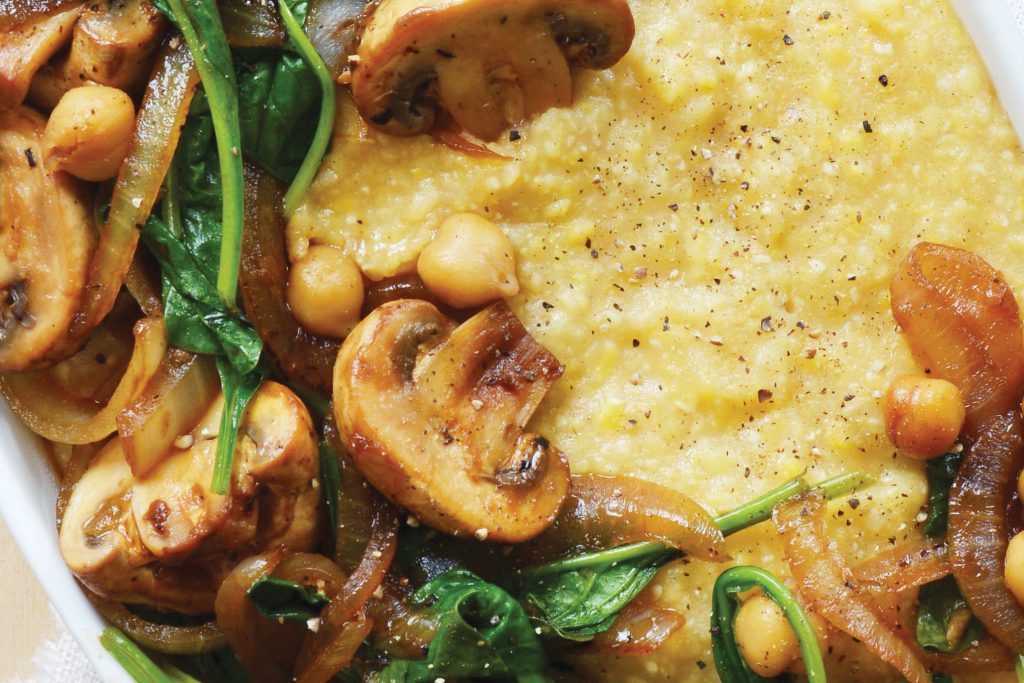 Creamy Coconut Polenta from The Colorful Kitchen Cookbook + GIVEAWAY!
Author:
Ilene Godofsky Moreno
Cuisine:
vegan, gluten-free
Ingredients
Polenta Base
1 cup medium-ground cornmeal
1 (13½-ounce can) full-fat coconut milk
4 cups vegetable broth
Mushroom Topping
1 tablespoon coconut oil
1 medium onion, sliced
2 cloves garlic, minced
4 cups button or cremini mushrooms, sliced in half
3 tablespoons balsamic vinegar
1 tablespoon maple syrup
1 tablespoon water
1½ cups cooked chickpeas (or one 15-ounce can)
3 cups packed baby spinach
Salt and black pepper, to taste
Instructions
To prepare the polenta, combine the cornmeal, coconut milk, and vegetable broth in a medium saucepan. Bring to a boil over medium-high heat, then reduce the heat and simmer for 30 minutes, stirring every 5 minutes. Turn the heat off and let the polenta sit for 5 minutes before serving.
While the polenta cooks, prepare the mushroom topping. Heat the coconut oil in a pan over medium-high heat. Add the onion and garlic and sauté for 5 minutes.
Add the mushrooms, balsamic vinegar, maple syrup, and water. Cook for about 8 minutes, stirring occasionally, until the mushrooms are tender.
Add the chickpeas and cook for 1–2 minutes, until heated. Turn the heat off and stir in the spinach until it wilts, about 2 minutes.
To serve, transfer the polenta to a large bowl and top with the mushroom mixture. Season with salt and pepper.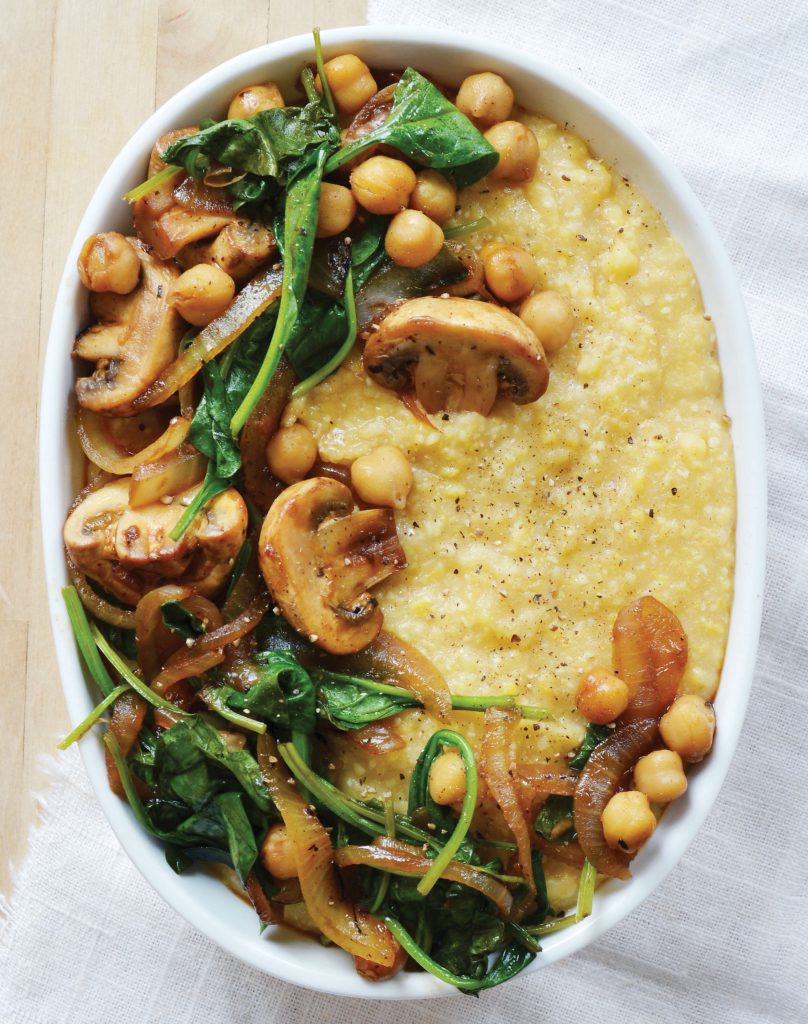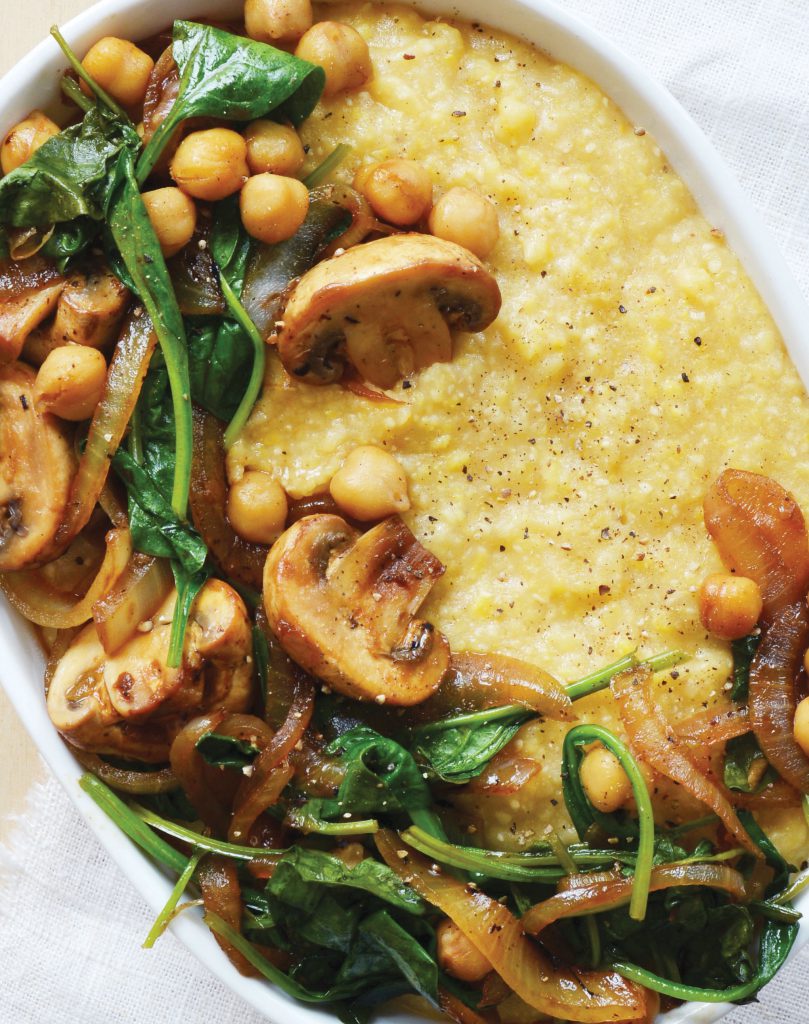 Also- there's just one day left to preorder the book and get the bonus Holiday Ebook!